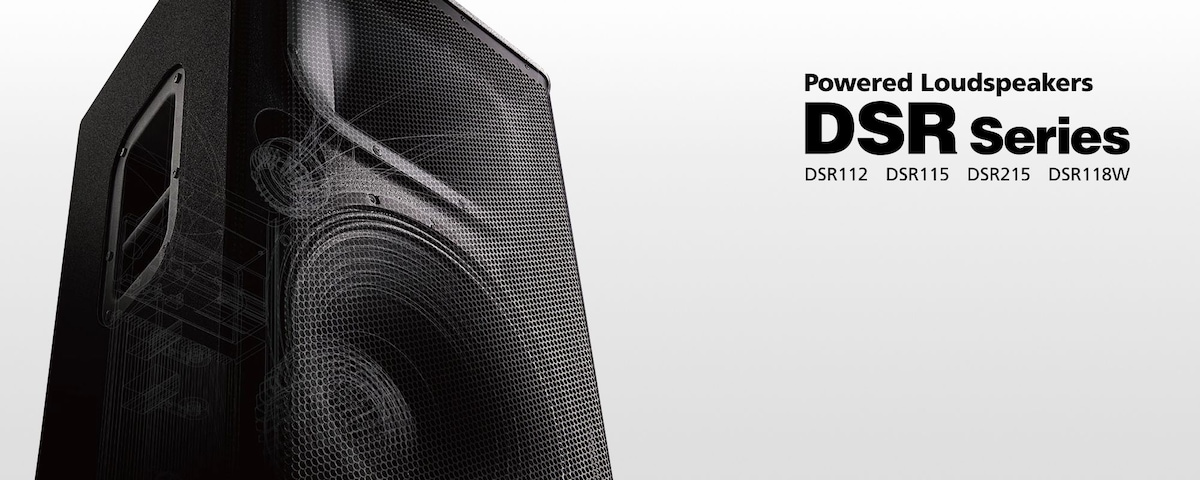 Versatility for Wide Range of Applications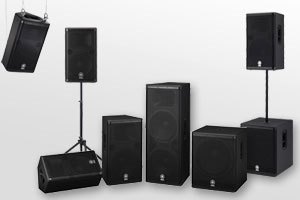 The four easy-to-handle, flexible DSR Series models are well suited for various specific needs, making them ideal for a wide range of professional applications. The DSR112 and DSR115 cabinets have a 35mm pole socket for stand or pole mounting and integrated M10 rigging points for suspended applications with standard eyebolts*. The DSR112 can be angled for use as an onstage floor monitor and additional monitors can be daisy-chained via the XLR THRU socket on the rear panel. All full-range models also feature XLR and 1 TRS jack inputs that accept both mic and line level inputs.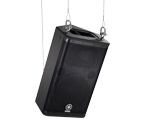 - Suspended from integrated M10 rigging points.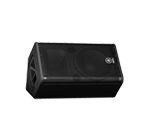 - DSR112 in floor monitor position.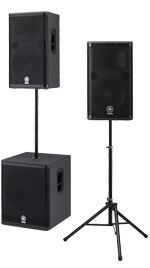 - DSR115 over DSR118W, using speaker pole.
- DSR112 on speaker stand