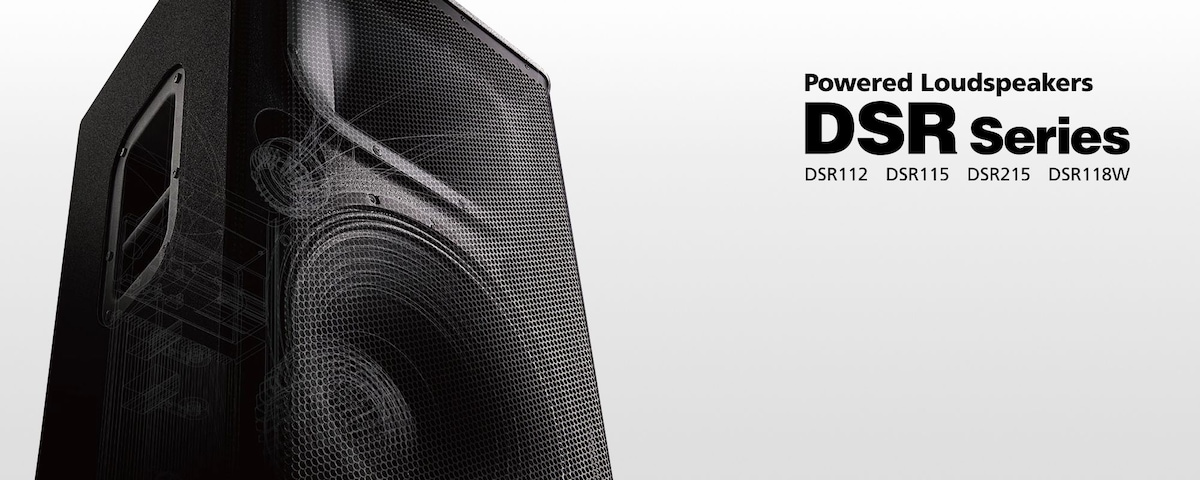 Xtreme D-Powered by Leading-Edge Digital Technology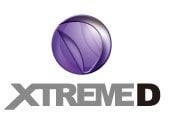 The DSR development team took full advantage of a number of advanced digital technologies, both new and refined, based on Yamaha's extensive experience accumulated over many long years of developing professional audio equipment. Leading-edge digital technological innovations incorporated into the DSR Series loudspeakers include Integral Digital Tuning, Intelligent Dynamic Control, Powerful Digital Drive and Extensive DSP Protection. These four "D" technologies combine to make possible the extreme performance capabilities of the DSR Series, hence the name: Xtreme D is born.
Integral Digital Tuning
Ideal combination of ultra-precise 48-bit digital sound processing, advanced electronic and acoustic technologies delivers unparalleled high definition sound.

FIR-X tuning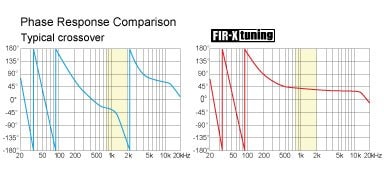 The digital crossover networks employ high-order FIR* filters that provide linear phase response. Yamaha's proprietary FIR-X tuningT simultaneously optimizes frequency and phase response, while adjusting the time alignment between the HF and LF transducers.The end result is sound quality with much better clarity and imaging than is possible with typical crossovers.* Finite Impulse Response
High Performance Digital Signal Processor and 24-bit Discrete AD and DA Converters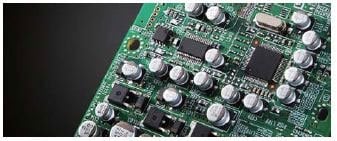 All signals are precisely processed by a 48-bit internal processing (76-bit accumulator) high performance processor for optimum sound quality. The DSR Series employs high precision discrete AD and DA converters with superior S/N ratio and dynamic range. The analog signal is transmitted on dual channels, converted to digital and summed inside the processor. By using this algorithm, approximately 3dB of improvement in S/N ratio was realized.
INTELLIGENT DYNAMIC CONTROL
D-CONTOUR (Dynamic-CONTOUR)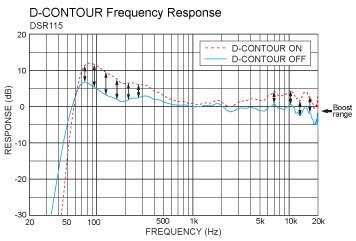 D-CONTOUR is a multi-band dynamic processor featuring intelligent sensing. Normally a compressor is used to boost SPL, but this would effect the entire audio bandwidth resulting in a constricted feel to the sound. D-CONTOUR works by constantly monitoring the output of multiple frequency bands, feeding the data back into the intelligent sensing system. This system then calculates the optimum EQ adjustments for each frequency band, resulting in maximum SPL while maintaining musicality. These EQ adjustments are performed in a highly intelligent manner, linked directly to the auditory response of the human ear. Hence the DSR Series can continuously deliver sound that is natural, clear and powerful - regardless of volume. D-CONTOUR can be turned on or off depending on the acoustic environment and type of sound desired.
1500W (LF: 1020W, HF: 480W)* High Power, High Sound Quality Class-D Amplifiers

Yamaha's next-generation Class-D amplifiers deliver as much as 1500W* of power with precision damping for tight and crisp sound from compact, lightweight modules. Through the ideal combination of amplifiers, transducers and DSP, the DSR Series loudspeakers provide the highest levels of power in their class and SPL up to 138dB, while maintaining precise dynamics and sound reproduction. Efficiency is such that convection cooling is all that is necessary, eliminating the need for fans.
*Full range model
High Efficiency Natural Convection Heat Sink and Internal Structure
The heat sink uses super-efficient cooling fins and is integrated with the aluminum diecast rear panel. Circuit boards are installed on the back of the rear panel, with all parts including the DSP, amplifiers and power supply laid out to ensure maximum heat conductivity. With the entire structure dedicated to preventing heat buildup, the service lifetimes of all components are significantly increased. Furthermore, the internal structure is designed to achieve the highest sound quality. For example, the DSP unit is completely shielded to separate it from the amp and power supply, preventing noise interference.
Full-Resonance Switching-Mode Power Supply with PFC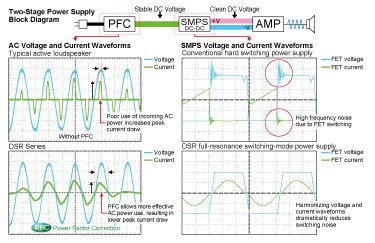 The DSR Series employs a high efficiency switching-mode power supply with PFC. PFC harmonizes the phases of the load current and power supply voltage, maximizing power output and ensuring stable operation under severe conditions. The full resonance switching method uses both voltage resonance and current resonance, creating a clean power supply waveform with minimal high frequency noise. This clean, efficient power supply enables the entire speaker system to achieve its full performance potential.
3-Way Fail-Safe Protection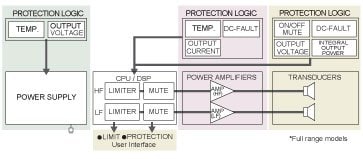 To ensure the highest possible reliability, the DSR Series employs many of the same protection functions used in our top-class TXn Series professional power amplifiers. These functions protect all aspects of the power supply, power amplifier modules and transducers so that they can operate to their full potential while ensuring reliable operation even under the most severe conditions.
Switchable White Front LED

Each DSR Series loudspeaker has a white LED behind the front grille. When engaged, the LED illuminates while the power is on and also indicates the onset of system limiting. In addition, the brightness varies depending on the amount of limiting, so it is easy to monitor the status of the speaker from in front of the speaker system. This makes it easier to ensure that your mixer level is optimal, so you get the best sound from your DSR.
Premium-Grade Custom-Designed Transducers
HF transducer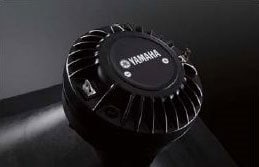 HF: The high frequencies of all full range models are handled by a 2" titanium diaphragm neodymium compression driver capable of reproducing incredibly transparent, accurate high frequencies up to 20kHz. The 2" voice coil is large for this class of speaker. It provides high power handling for powerful sound with low distortion even at high outputs. The HF transducers use lightweight, compact neodymium magnets, significantly contributing to the low weight of the loudspeaker system for easy portability. Thanks to these high performance components, the DSR Series exhibits superior dynamics even at high volumes and extremely clear vocals for superb performance in a wide range of environments, from small venues to large halls and outdoor PA.
LF transducer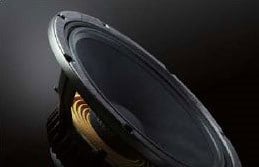 LF: The DSR Series cast aluminum woofers boast a large 3" voice coil*, and the DSR112 and DSR115, designed for easy portability, have light, strong neodymium magnets. This makes the speakers lightweight yet capable of delivering awesome power with warmth and deep bass response. The woofers' superior bass range control and reproduction of mid-bass vocal presence produces fast, powerful bass that does not affect the contour, achieving sound with minimal distortion, even during high volume outputs.
Exclusive Wide Dispersion CD Waveguide Horn
The DSR Waveguide Horn was designed with the goal of minimizing the radiation pattern deterioration in oblique directions seen in conventional horns in order to achieve a more ideal coverage area without irregularities. With the new Wide Dispersion CD Waveguide Horn, sound expands in a more rectangular pattern, providing 90° horizontal x 60° vertical coverage with wide frequency sound projected all the way to the edges of the coverage area. This uniformly balanced output and high sound quality throughout the listening space maximizes audience satisfaction.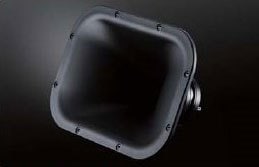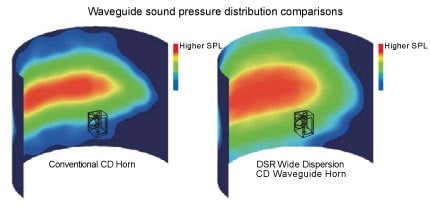 Reliability and Functionality to Meet the Highest Professional Standards
- Newly designed deep pocket handles are highly robust yet lightweight and providing comfortable handling, further improving portability. These handles are not only ergonomically correct, they also minimize performance impairing resonances inside the cabinet.
- Heavy-duty powder-coated 16-gauge(1.6mm) steel grilles protect internal components from the rigors of road abuse.
- The exteriors feature a LINE-X® coating with extremely high damage resistance to protect the cabinet from scratches during transport and use. This coating is also very resistant to deterioration over time, maintaining a professional appearance that can withstand many long years of use.
- Every DSR Series loudspeaker has a locking IEC power connector and cable. Just push in the AC cord to create a positive lock with the amp module, so there is little chance of accidental disconnection during a performance. If damaged or lost, the locking cable can be easily replaced with a standard IEC cable if needed.