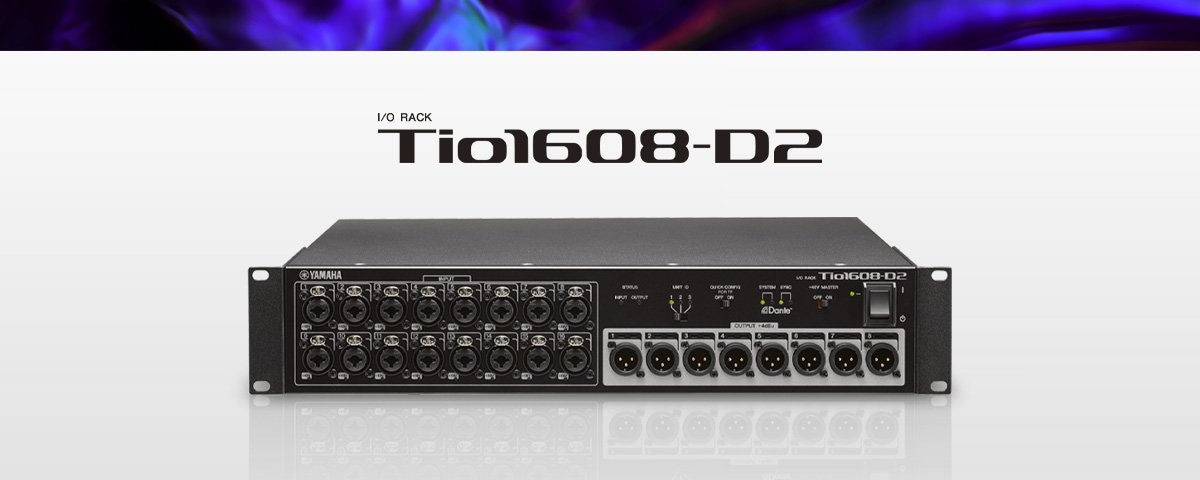 Simple, versatile, high-definition Dante Stagebox
The Tio1608-D2 is a Dante-compatible I/O rack equipped with 16 mic/line inputs and 8 line outputs. It can control gain from TF Series and DM3 consoles remotely, allowing the construction of a simple stagebox system. The versatile Tio1608-D2 also supports 96k, making it perfect for use as an I/O rack in large installations with products such as the RIVAGE PM or DME7.
The versatility and scalability of Dante
The Dante audio network standard is utilized in the DM3 and TF series, as well as in the CL and QL digital mixers. These consoles can be freely combined with the Tio1608-D2 or an R series I/O rack to create a system that matches the required scale and budget. Patching can be enabled via "Dante Controller" while Remote HA can be controlled by "R Remote" software.
*Please note that Remote HA on the Tio1608-D2 can be implemented only via the Primary port. Remote HA control of the Tio1608D2 is not available on the secondary network, even when using the product in combination with a TF or CL/QL console.
The colours and finishes shown may vary from those on the actual products.