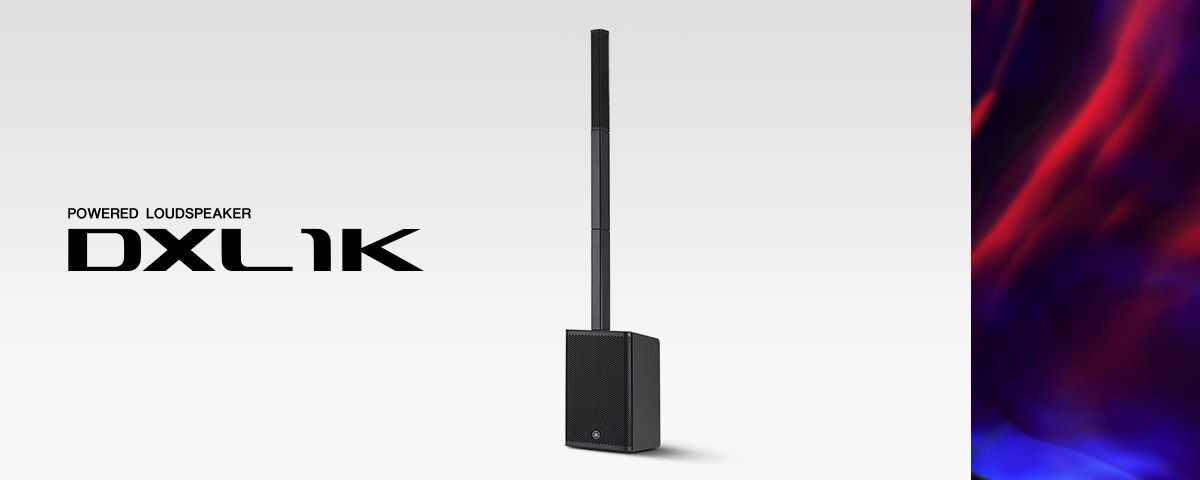 DXL1K
 Powered Loudspeaker
PORTABLE POWERHOUSE
The DXL1K is a column-type powered speaker with a powerful 125dB SPL peak@1m sound output that belies its extremely portable slim body (a dedicated carrying cart is sold separately).
The combination of an easy setup procedure that only requires the line-array speaker to be attached to the top of the subwoofer cabinet, with the system expandability offered by the Link function, allows the DXL1K to be used in combination with a compact mixer or with the fully compatible STAGEPAS 1K mkII, creating a simple, compact, and high-quality PA system.
DXL1K
 Powered Loudspeaker
The DXL1K is a column-type powered speaker with a slim body and powerful sound. It can be used as the main speaker in a compact PA system, and is also perfect for use as an extension of a STAGEPAS 1K mkII system.
1100W power output
Biggest in the class 12-inch subwoofer for low frequency
1.5-inch x10 slim line array speaker for high frequency
Easy-to-use 2-Channel Mixer
Link in/out for expanding system
Dedicated cover included
Optional dolly (DL-SP1K) for more portability
The colours and finishes shown may vary from those on the actual products.