Feel and experience a piano sound that you have never had before from this stunning and elegant instrument
With a design embodying the latest in technology, Yamaha signals a new direction for the piano. This, our flagship model, is the ultimate expression of "Innovation with soul." A keyboard and pedals indistinguishable from those of a grand piano. Stunningly authentic tactile response. Speakers with the authority and presence to deliver flawless sound... The AvantGrand N3 weaves advanced technology into an extraordinary design that gives form to Yamaha's aspirations for the future.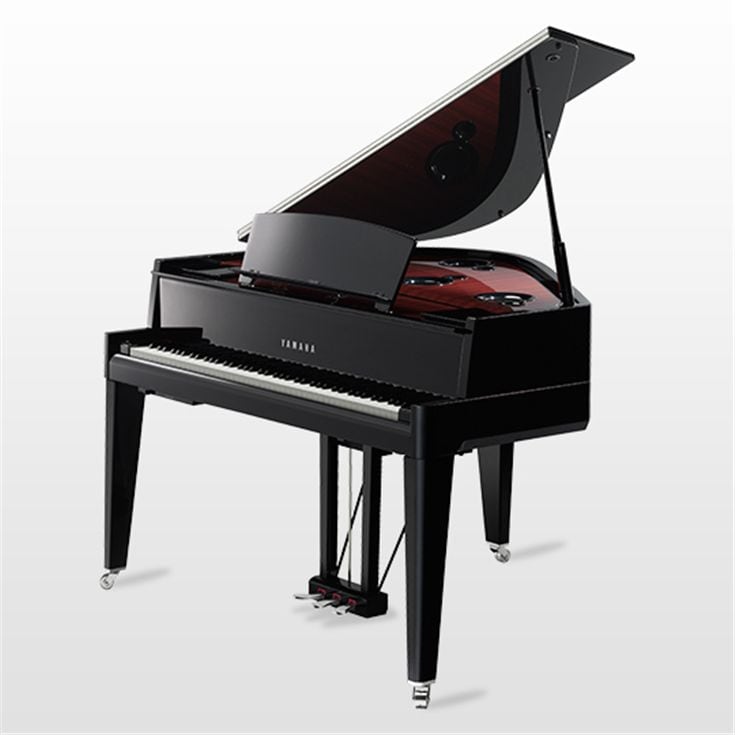 In pursuit of the Grand Piano in everything such sound, touch and action.
Thanks to a specially designed grand-piano action and a wooden keyboard, the AvantGrand truly becomes an extension of your body.
Unique acoustic-sampling approach and speaker system born of a radical rethink of the entire sound production process.
The Soundboard Resonator precisely emulates the way in which the instrument reacts to the sound of hammer hitting string.
The Tactile Response System (TRS) recreates the sensation of piano body vibration.
Pedals specially designed to replicate the subtle pedaling unique to grand pianos.
The colours and finishes shown may vary from those on the actual products.