DISCOVER YOUR MUSICAL VOICE
Are you continually learning, growing, and searching for something new? The fun and engaging F310 acoustic guitar makes an ideal companion as you embark on your journey of musical discovery—leading to a sound you can truly call your own.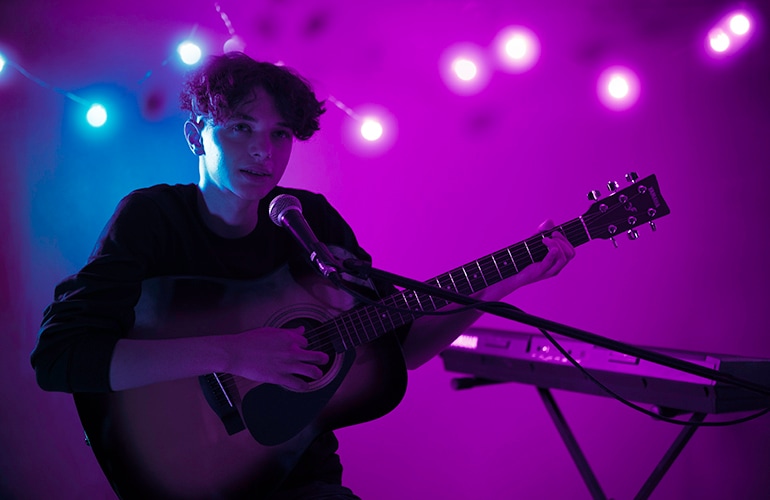 PLAY CONFIDENTLY WITH F310
You'll feel confident in yourself and in your playing when you are supported by the F310 acoustic guitar. Yamaha guitars are renowned for their exceptionally high quality—and that's a big reason why the F310 continues to be one of the best-selling acoustic guitars in the world.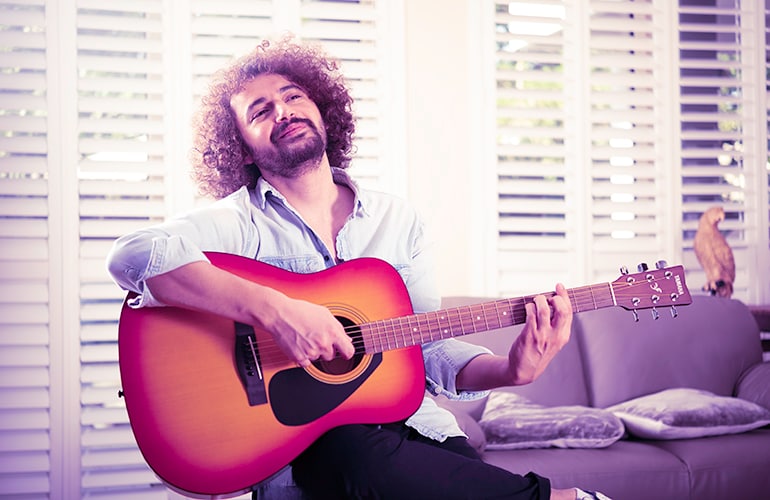 FIND INSPIRATION IN THE SOUND
Whatever musical style moves you, the F310 guitar's fine craftsmanship and high-quality materials deliver a full, resonant tone that you are sure to find inspiring.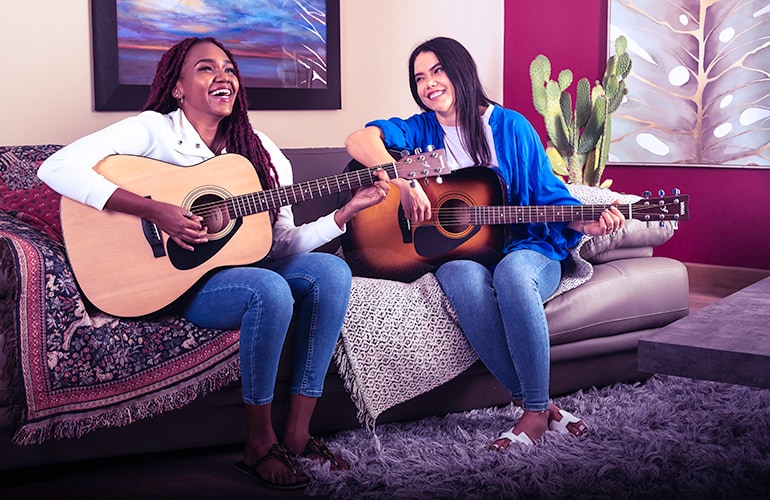 MUSIC CONNECTS US ALL
There is nothing like playing music with others, especially friends and family, and the F310 guitar makes it easy, whether you are a beginner or an accomplished player. That's why the F310 has remained a family favorite across several generations.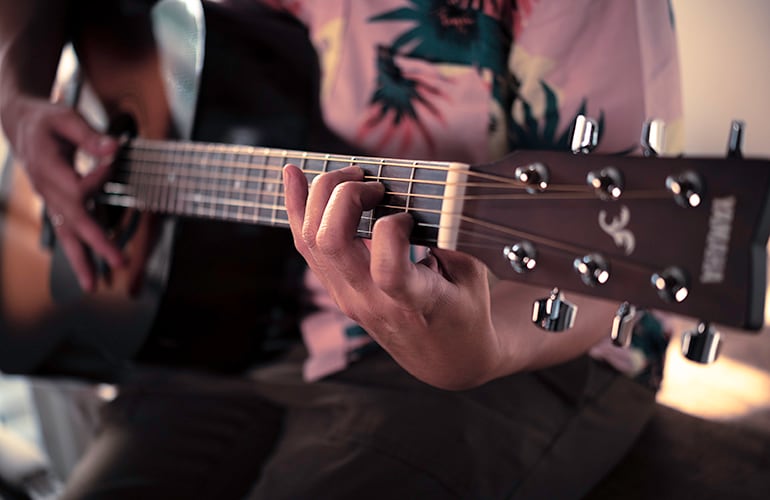 EASY TO PLAY
Designed to be kind to your fingertips, the F310 has a comfortably slim neck and a slightly shorter fretboard that makes it easier to play by people of all sizes and ages—without compromising the sound of the instrument.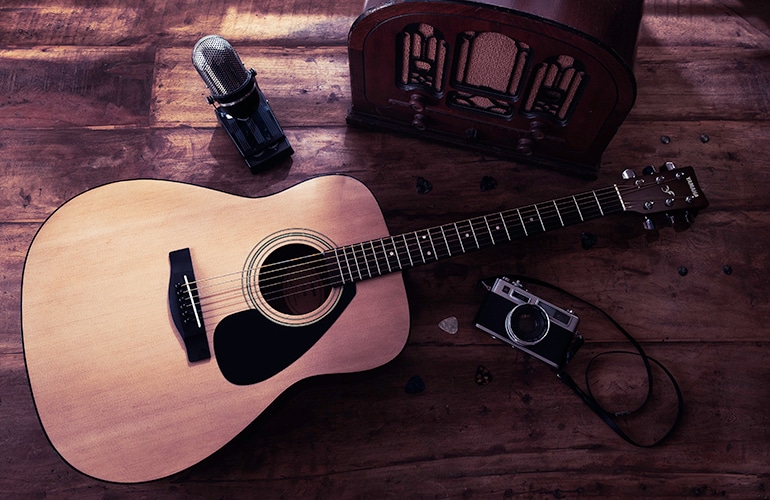 BUILT TO LAST
The F310 was created employing the knowledge and experience gained while designing and building our premium professional instruments—including the choice of exceptional woods that ensure both excellent sound and outstanding durability.
The colours and finishes shown may vary from those on the actual products.