Find yourself right where you are
Makes your whole day worthwhile
Comfort, beauty and peace
Surrounded with your favorite things
And inspired by the feeling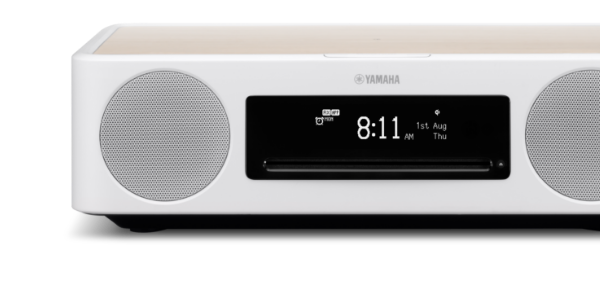 With all your favorite music in refined, rich sound
With a shape you'll come to love
The TSX makes your day even better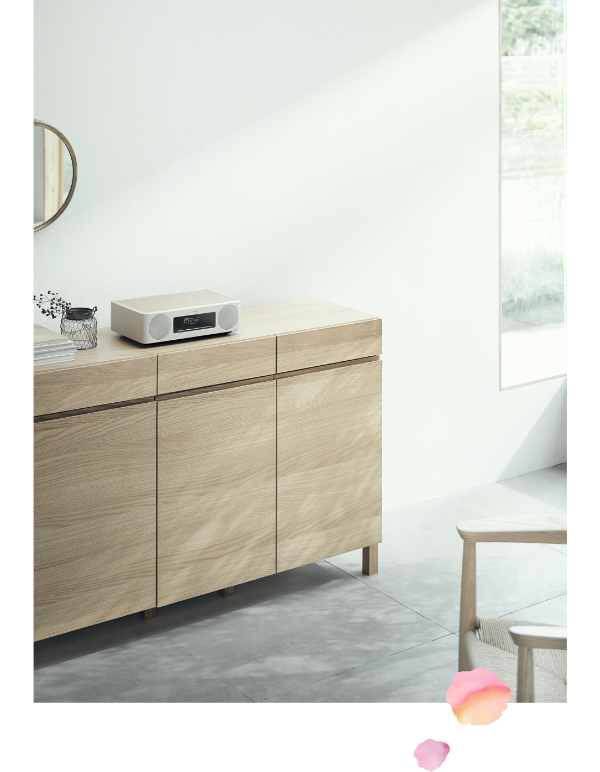 As if it's been there for a long-time
And a natural part of your room
Adding a soft personal touch to your life
Stylish design, functionality and beauty
Blend in with the room décor, with or without music
Soft touch,
simple presets
Natural feel tabletop
Includes wireless smart phone charger
Modern yet classic, simple yet sophisticated
Attractive, natural look panel for a cozy lifestyle
Compact stereo with CD player, alarm clock, radio and Bluetooth connectivity
TSX-B237
One touch to your favorite music
Simply press a single button, and enjoy the music or radio station you often listen to right away — with optimum sound quality.
Familiar smartphone operation
Enjoy a variety of functions and 'smart' control right from your smartphone display—with the easy-to-use dedicated app. See CD artwork and song information, too.
Set it down, charge it up
Charging your smartphone is incredibly easy with the built-in Qi wireless charging function. No need for cables. Just leave your compatible smartphone on the tabletop before you go bed and wake up to a full charge.
Clock/alarm that's always by your side
Includes a large, easy-to-see clock, an intelligent alarm that gently wakes you up gently, snooze control, sleep timer and other features that make your daily life more enjoyable.
All your music, all in one place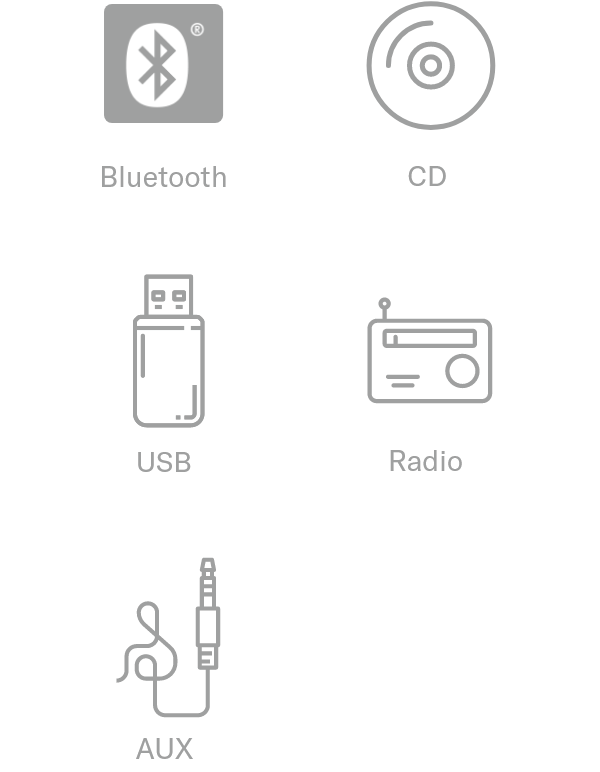 Dimensions (WxHxD)
370 x 111 x 252 mm;
14 - 5/8" x 4-3 / 8" x 9-7/8"
With all your favorite music. With a shape you'll come to love. The TSX-B237 makes your day even better.
The colours and finishes shown may vary from those on the actual products.