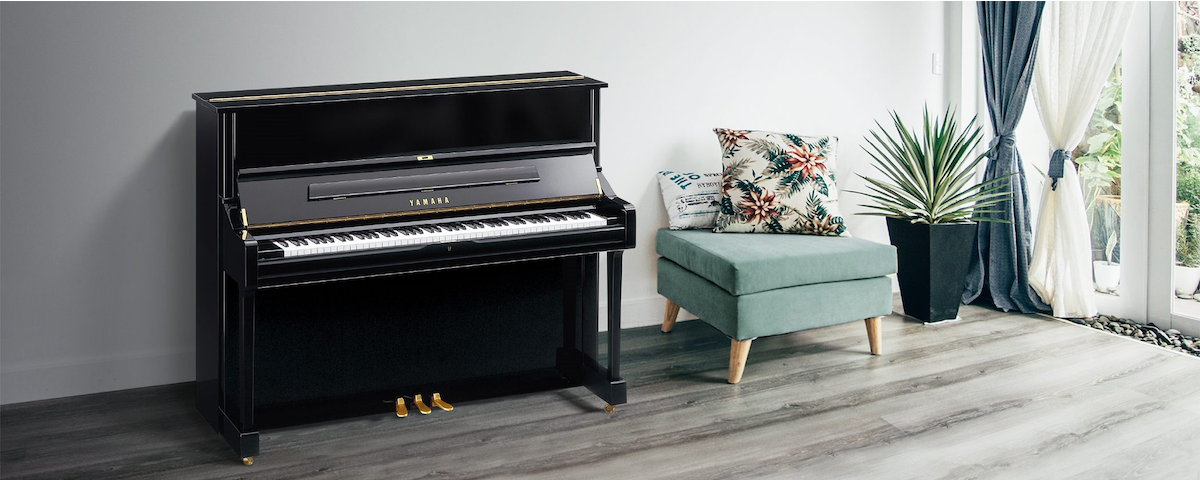 With its warm, solid sound and consistently stable playability, the U series draws you in and lets you immerse yourself in the piano from the first time you play it. This model epitomizes the Yamaha upright piano, and embodies a standard in pianos that has matured over decades—inheriting the fundamental specifications and characteristics, and remaining in high regard by professional pianists.

HIGH-QUALITY MATERIALS AND ADVANCED CONSTRUCTION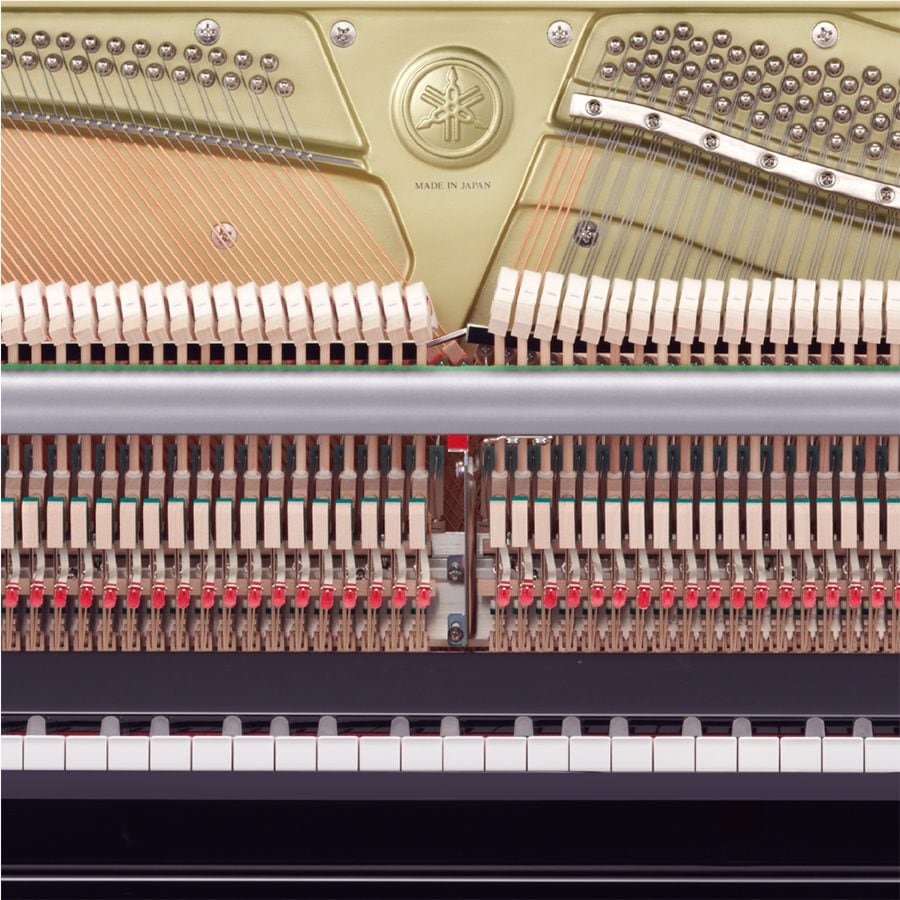 HIGH-QUALITY MATERIALS AND ADVANCED CONSTRUCTION
The exceptional high-quality sound and durability of the U series have been achieved through outstanding design, thorough quality control of the wood materials, and unique application of advanced technology to craft parts that are resistant to warping and twisting. The result is extraordinarily smooth and sensitive playability, with even the most delicate nuances preserved and given full expression. We have packed all of Yamaha's unique commitment in this instrument to ensure that your piano playing enjoyment lasts for a long time.
SOFT-CLOSE FALLBOARD FOR CLOSING THE LID SLOWLY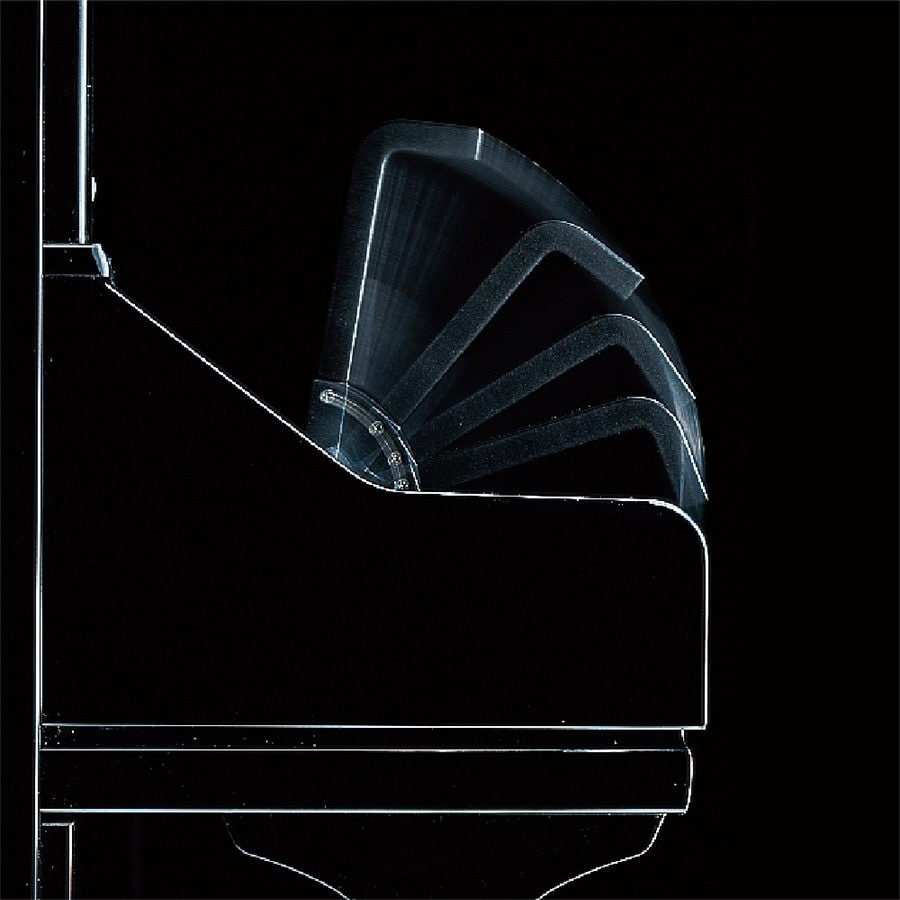 SOFT-CLOSE FALLBOARD FOR CLOSING THE LID SLOWLY
A special Soft-Close damping mechanism is built into the fallboard, closing the lid slowly and preventing possible injury.
VARIETY OF COLOR FINISHES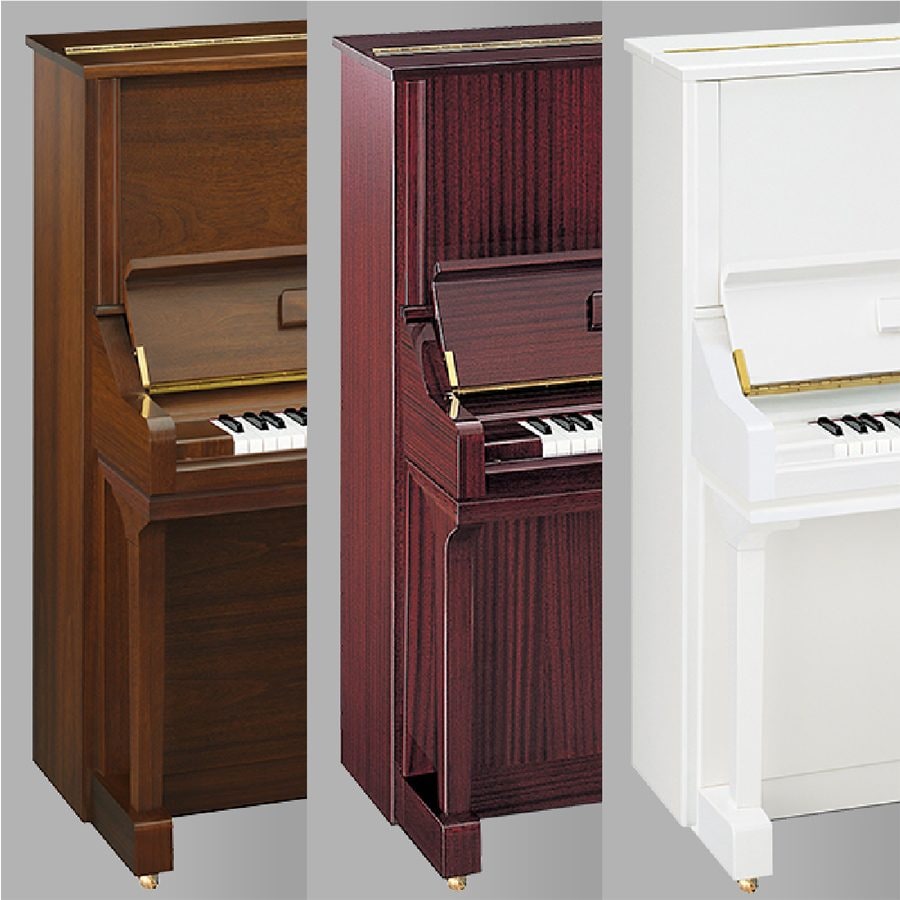 VARIETY OF COLOR FINISHES
Augmenting the elegant and luxurious polished ebony finish, a satin American walnut finish that brings out the beautiful wood grain, a polished mahogany finish, and a stylish white finish are also available. Select the one that best enhances the interior of your room or performance space. * There are some natural differences in the wood grain and shades, depending on the region and the individual instrument.
THREE HYBRID PIANO TYPES, INCLUDING SILENT PLAYING AND AUTOMATIC PERFORMANCE
THREE HYBRID PIANO TYPES, INCLUDING SILENT PLAYING AND AUTOMATIC PERFORMANCE
The U series lineup also includes advanced hybrid pianos, such as the TransAcoustic™ which lets you control the volume and yet maintain the rich, expressive sound unique to acoustics, and the SILENT Piano™, which lets you plug in a set of headphones and enjoy playing the piano any time you want without disturbing others. It also has a Disklavier™ type which allows you to record and playback piano performances—letting you enjoy listening to concert-like piano content, and giving you even greater musical pleasure and satisfaction.
The U1J was designed based on Yamaha's acclaimed U series upright acoustic piano line. Complementing the U series'excellent tonal characteristics with exterior refinements, it features a well-polished finish that maintains the beauty of the instrument over a lifetime.
A perennial favorite among discerning pianists, the Yamaha U1 offers outstanding musical performance, setting the standards by which many other upright pianos are measured.
An expansive soundboard and acoustic chamber give the 131 cm U3 extended power and projection, with the peerless tonal and expressive control of the legendary Yamaha action.
The colours and finishes shown may vary from those on the actual products.