REAL PIANO PERFORMANCE, IN HARMONY WITH MODERN LIFE
A piano that fits your lifestyle and evolves with you as you progress. Maintaining the essence of the acoustic piano, with newly enhanced muting features and a wonderfully rich sound. With a SILENT Piano™, you can play whenever you want to.
WHAT IS THE SILENT Piano™?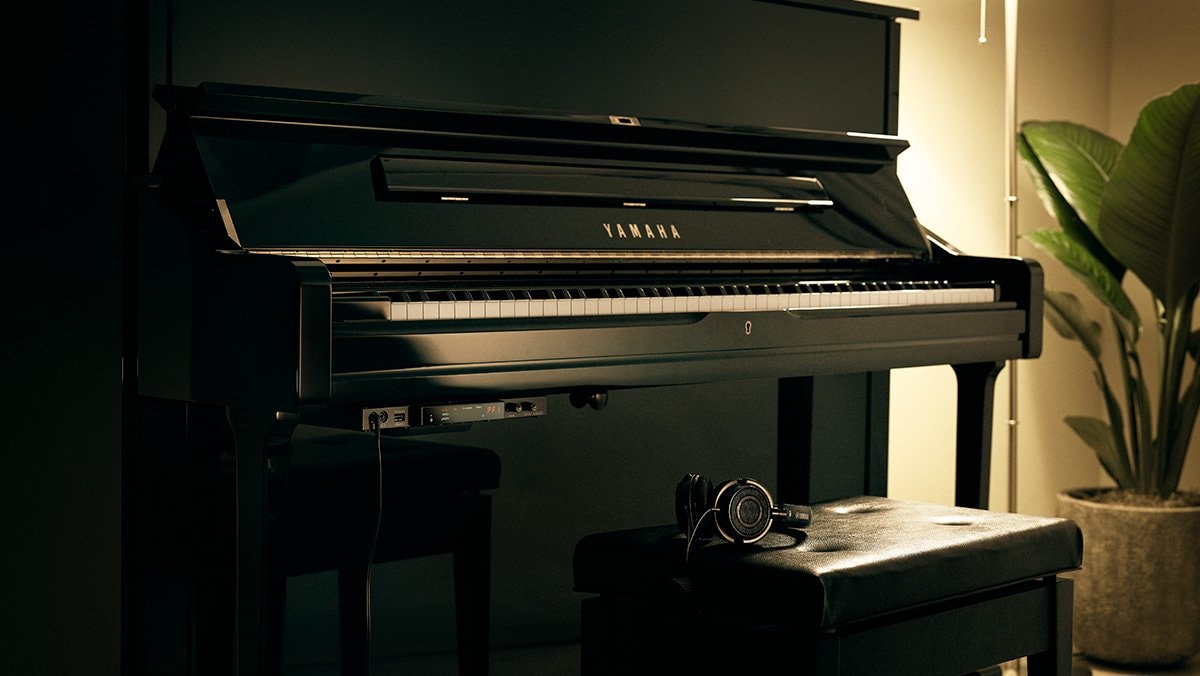 This is a remarkable acoustic piano that can be played silently while letting you adjust the volume, retaining the rich and complex sound that's unique to an acoustic instrument. Switch to Quiet mode and the hammers are stopped just before hitting the strings, while keystroke movements are read by optical sensors. These trigger the internal tone generator which reproduces a digitally sampled piano sound in your headphones. The result is an exceptionally natural acoustic piano sound that you can enjoy playing at any time, without worrying about your surroundings.
PLAY YOUR WAY WITH A SILENT Piano™
Wonderfully rich listening on headphones and no outside sound.
In Quiet mode, you can immerse yourself in the luxuriant, natural sound of Binaural Sampling and Grand Expression Modeling, while completely forgetting that you're wearing headphones.
Intuitive operation and full functionality using the dedicated app.
The Smart Pianist app connects you with an exciting new world of ways to enjoy piano playing. You can use it to analyse songs on your smart device and automatically generate piano scores (chord charts), or take advantage of the intuitive, at-a-glance functions to control the volume, instrument sound selection and other features.
Record and review your performances.
Record your performance with a single button press and listen back right away. Or use the USB recording feature to store your performances in WAV format to USB flash memory, so you can keep them on your computer as a record of your progress.
Add rhythm for a dynamic performance.
There are 20 different rhythms built into the SILENT Piano™ comprising drums and bass. Select the desired accompaniment pattern and enjoy playing with your own personal backing band.
Expand your horizons with new instrument sounds.
More than just a piano, this remarkable instrument also has different instrument sounds, including electric piano, harpsichord, organ, strings, and choir. Select your favourite sound to match the style of music you want to play and prepare to be inspired.