Kaori Nakamura – Inspirations & P-515 in the Lion City
Kaori Nakamura – Inspirations & P-515 in the Lion City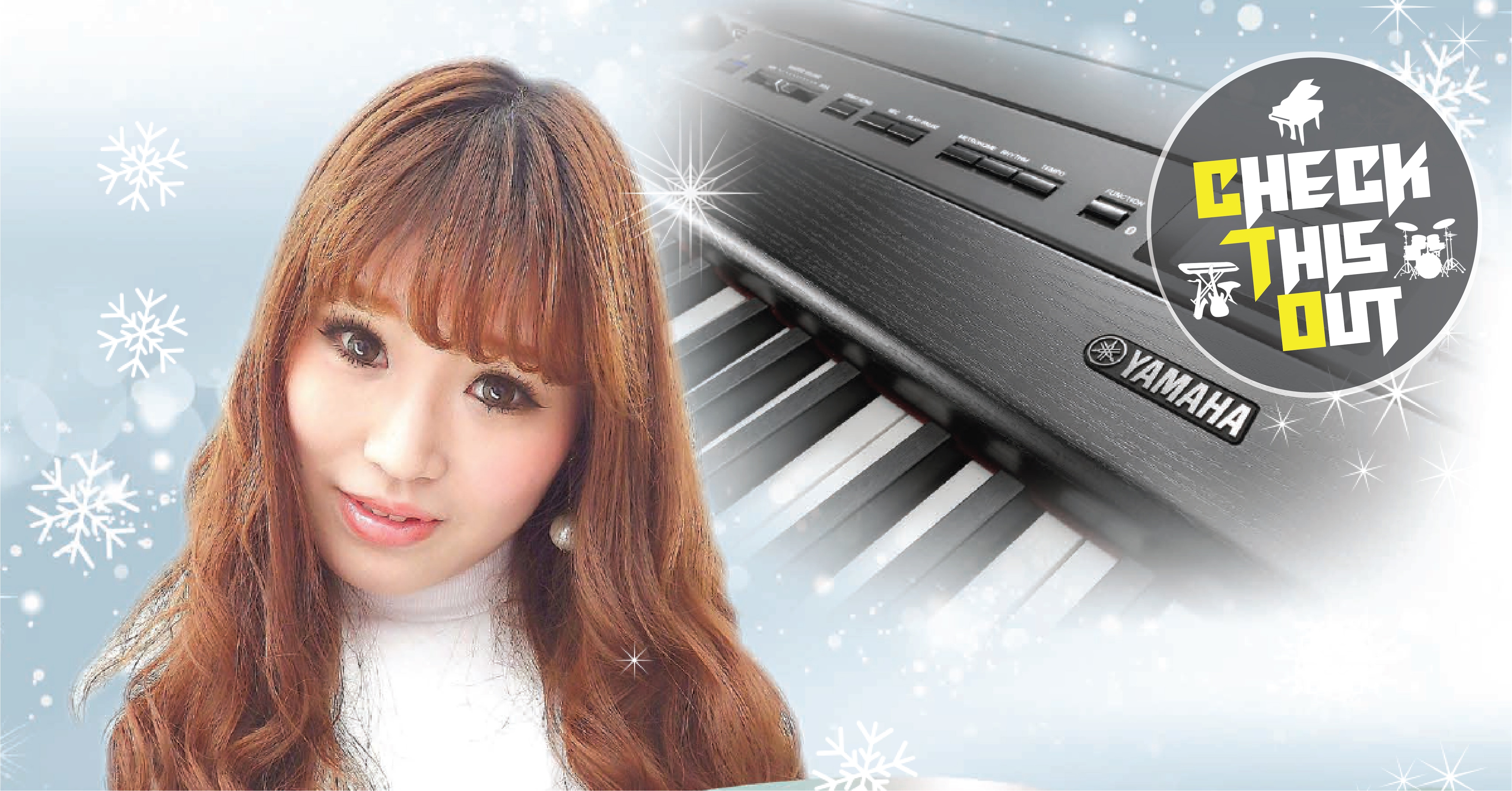 Kaori is an award-winning music composer for films. Not only has she composed and performed for films and on stage, Kaori has also performed in concerts held at some of the Japan's most popular venues. Her myriad collaborations with various well-known Japanese artistes have proven her true versatility in music.
1. Who are your musical inspirations?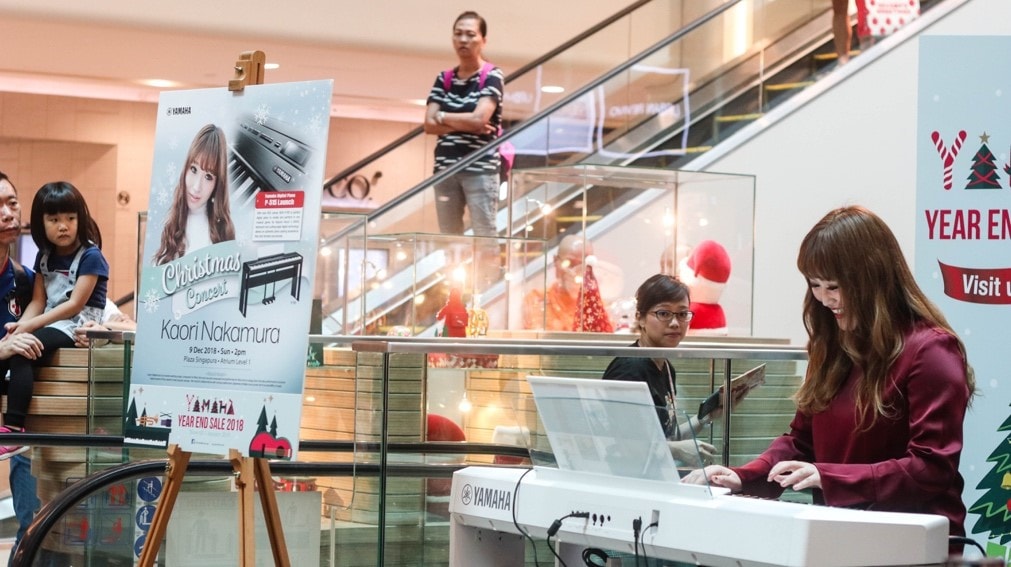 Image Credit: Yamaha
Ever since I was a little girl, I've loved Alan Menken's music (a film music composer, his scores for Walt Disney Animation Studios films are most well-known). In fact, his pieces were the reason why I started to learn music. I was very fascinated by the Disney films, it owes a lot to Alan Menken's music, to be honest.

Another inspiration is Ken Shimura (a Japanese comedian) with whom I had worked with back in Japan. He is such a well-known entertainer anyone from Japan would have seen him on TV – now, he may be an unexpected person when you ask me about my "musical" inspirations. Well, I do think that both of my inspirational persons have something in common – that is, they are both dream makers. And giving audiences a dream, that is the source of my inspirations.
2. What do you think about Singapore music scenes? How is it different from those in your home country?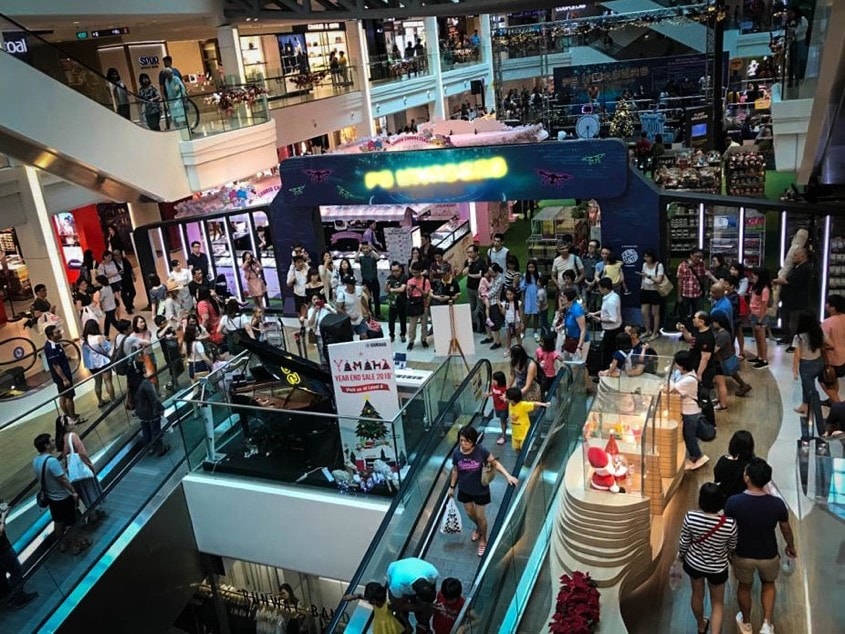 Image Credit: Yamaha
In Japan, you often hear those old, "reminiscing" Japanese songs being played whenever you walk around in town. My impression of Singapore music scene is, Singapore being a multi-racial country, there are so many new songs with wide varieties! Wherever you go out (in Singapore), you can find not only English songs but also Chinese, Indian, Korean songs and so on. It influenced me personally as well - compared to when I was in Japan, I had started to listen to more songs from other counties.

Oh, one thing that kind of surprised me was, that there are many Singaporeans who can sing Japanese traditional ballad songs (enka)! When I play Japanese songs at my performance, I can see that many of local audience are familiar with the songs. It makes me happy to have found that songs from my home country are being well-received across borders.
3. What are the key factors when you select a keyboard for POP music performance?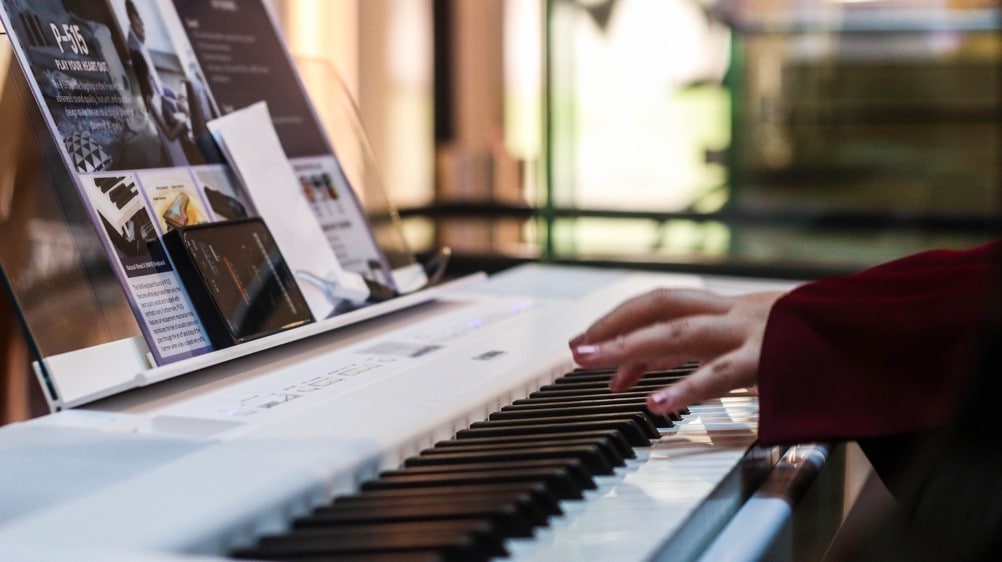 Image Credit: Yamaha
For me, I use different keyboard depending on the purpose/occasion. If it is for performing outside my place, I like something light and compact in size, as it is easier to carry around. That being said, I always stick to a keyboard with 88 keys, and touch is very important for me. I prefer to play on a keyboard with the touch that is close to an acoustic piano, at any occasion.
4. Yamaha Music (Asia) recently unveiled the new portable digital piano P-515. What are your first impressions of this piano?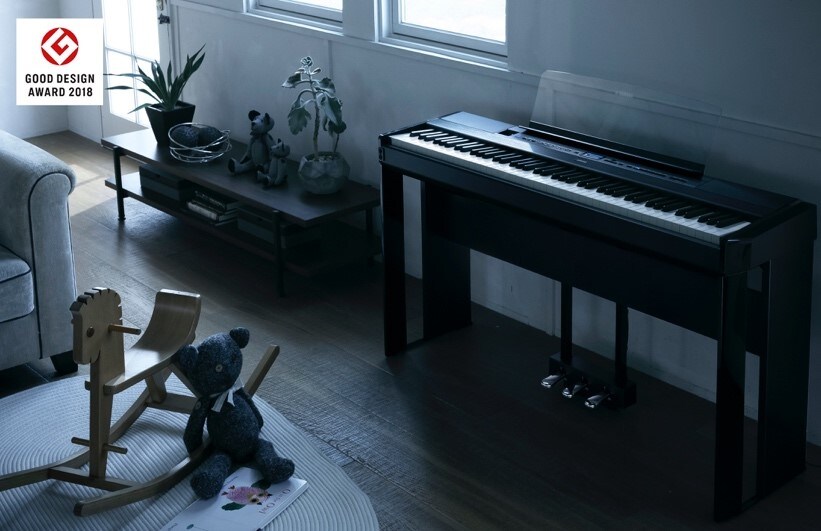 Image Credit: Yamaha
P-515 being very compact and portable, it was a pleasant surprise for me to find that it has Natural Wood X keyboard with escapement – close to an acoustic piano touch. Another very pleasant surprise was, the Smart Pianist app allowed me to explore variety of voices very easily. Such a fun experience! I actually started to play on P-515 without the Smart Pianist app first, using the control buttons on the piano. It was very easy to operate, I got used to it in the first 5 minutes! I think P-515 is good for beginners too.
5. P-515 has two of the world's finest concert grand pianos sound – Yamaha CFX and Bosendorfer Imperial. There are even more remarkable aspects in P-515. For professional musicians, what are the cool features that P-515 has?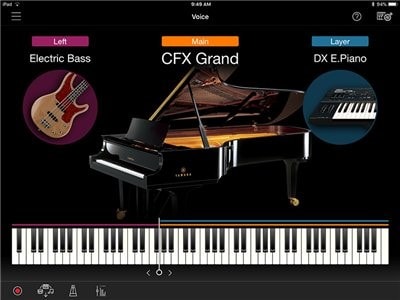 Image Credit: Yamaha
I like to use different voices to give more variety in my musical performance. Grand piano voice, for example, Bosendorfer Imperial and Yamaha CFX sound have their own distinct character. It's great that you get to select from more than 500 voices. And, I have to mention the Smart Pianist app again! At a performance, things can be very messy, so it's very helpful for me that I can save the voice setting into the app in advance. It gives me a peace of mind.
6. You have mentioned that you liked the Smart Pianist app, what are the other useful functions of the app besides saving voice settings?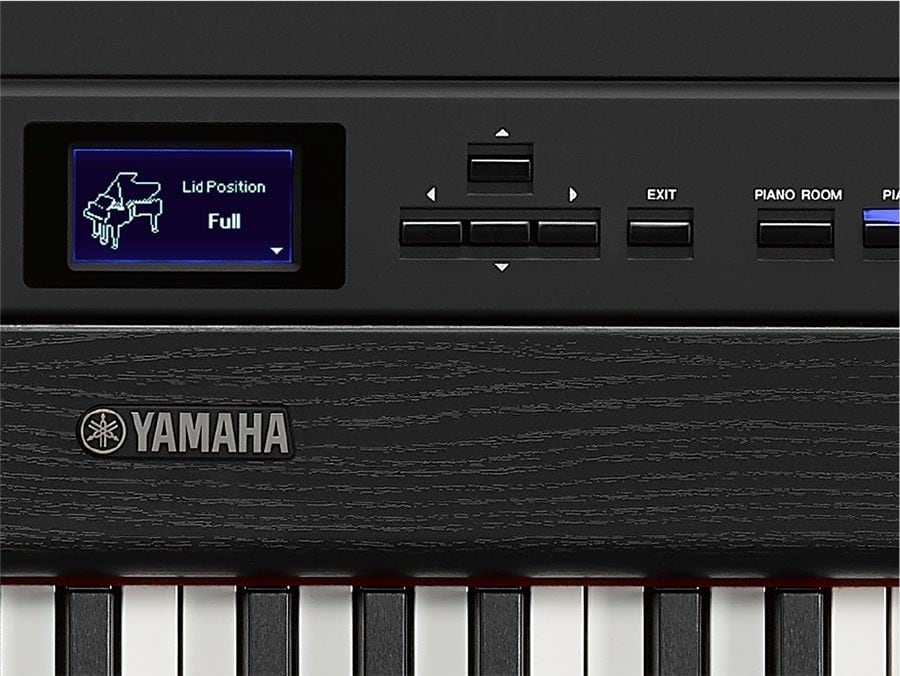 Image Credit: Yamaha
Customisation of the sounds function by adjusting lid position of the grand piano etc, is very good! Actually, it was my first time to experience the different sounds by adjusting lid position from close, to half open, to full (open). When it is set to close, it does really bring up the feel of sound being contained. When you are playing piano to accompany a singer, for example, it needs to be set to half open to balance out. It is very helpful that you can change it just by clicking a button. Perfect for classical music performance too!
7. To whom would you recommend P-515?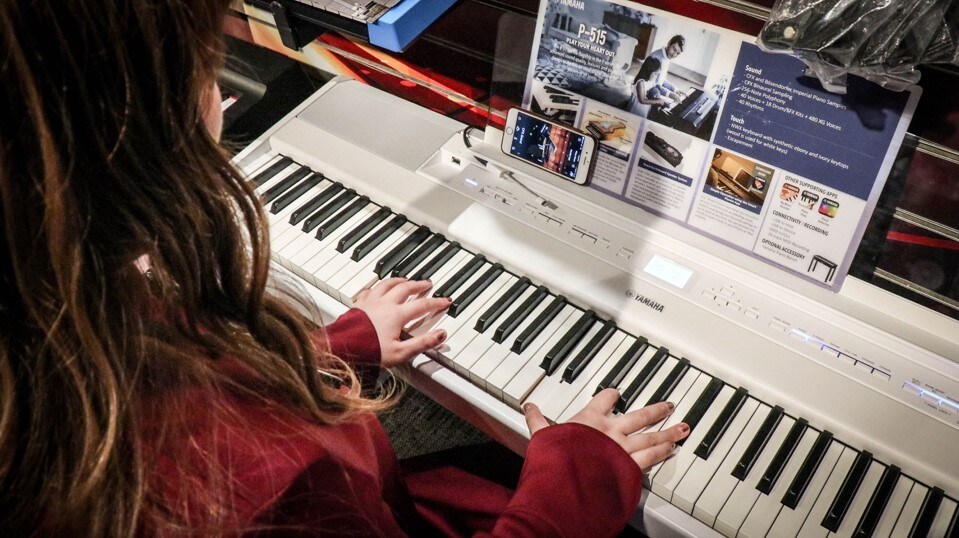 Image Credit: Yamaha
I teach not only piano but also vocal, I find the rhythms in P-515 (such as jazz, bossa nova, etc) very useful for vocal students who do not play piano to practice singing with rhythm. For piano students, I'd imagine it would be fun to look for the suitable voice for the piece they want to learn and practice with it. P-515 is definitely the digital piano I can recommend to everybody!
8. What are your future plans?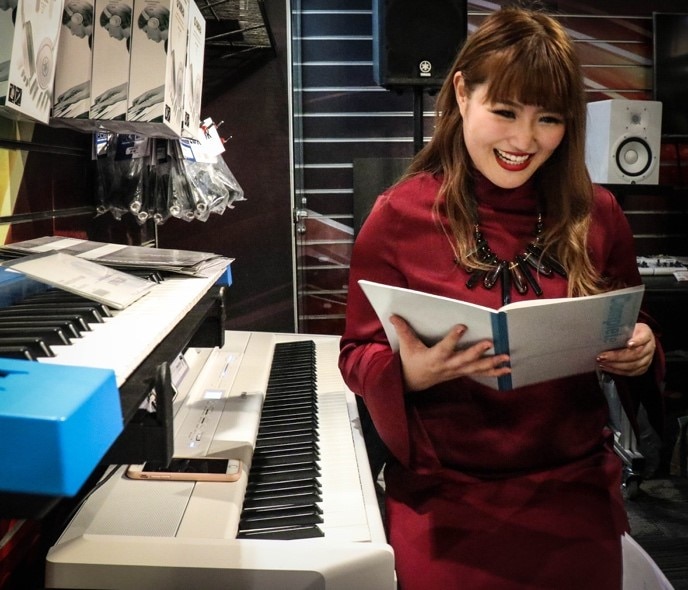 Image Credit: Yamaha
I plan to continue performing as often as I can. Recently my wish to "deliver music" to people has grown stronger. You know, there are so many Yamaha Music Schools all over the world, delivering music to so many people. Just like Yamaha, I aspire to be the one who can give and deliver music to the mass. Also, since I'm now in Singapore, it has given me more opportunities to communicate with people from different countries. I would like to learn the things that I didn't have a chance to in Japan. It would be great if I could have new inspirations, hopefully leading to polishing my expressiveness in music.
Thank you!
Kaori Nakamura – Inspirations & P-515 in the Lion City