Interview with Yamaha & Bösendorfer Artist Churen Li
Interview with Yamaha & Bösendorfer Artist Churen Li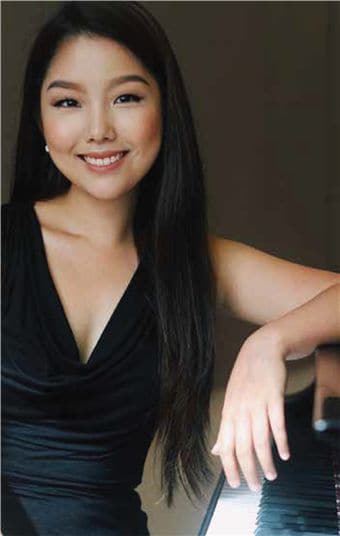 Praised for her "extraordinary skill" in the South China Morning Post (Hong Kong), and the "epitome of poise and polish" in The Straits Times (Singapore) well as "a pianist who gives new spirit and breath of life to [her] bewitching performances" in the Ragusa Times (Sicily), 22-year-old Singaporean pianist Churen Li continues to impress audiences with her musicality, poetry and charm. She was listed on Singapore Tatler's Generation-T List 2018, a celebration of "50 of the brightest connectors, creative visionaries, influential innovators and disruptive talents in Singapore."
In 2015, she performed as the soloist in a tour of Macau and Hong Kong with the Yong Siew Toh Conservatory of Music Orchestra, at the invitation of Singapore's High Consulate in Hong Kong as part of the SG50 celebrations. Other concerto engagements include performances with the Singapore Symphony Orchestra, Klassiche Budapest Philharmonic, Metropolitan Festival Orchestra Singapore, Mikhail Jora Philharmonic of Bacau and NUS Symphony Orchestra.
Churen has won top prizes at international and national competitions, including the 1st Prize at the International Young Talents Piano Competition of Barlassina (2014), International Piano Competition "Pietro Argento" (2014), PianoTalents Milano (2014), Yong Siew Toh Conservatory Concerto Competition (2014), Ars Nova International Piano Competition (2012) and National Piano and Violin Competition – Senior Category (2011) and 3rd Prize at the Aarhus International Piano Competition (2011). In 2014, Churen was featured as a President's Young Performer in her home country, Singapore. She is also the recipient of prestigious grants including the Tan Kah Kee Postgraduate Scholarship (2015), FJ Benjamin-Singapore Symphony Orchestra Bursary (2013) and the National Arts Council Arts Scholarship (2011-2015).
She has been invited to perform recitals and chamber music at international festivals such as the Norfolk Festival (USA), Aspen Music Festival (USA), Four Seasons Chamber Music Festival (USA), ISA Music Festival (Austria) and at concert series in the USA, Denmark, Italy, Wales, Ireland, England, Korea, Indonesia and Singapore. She is also passionate about contemporary music and enjoys working with composers and artists to explore issues of performance gesture and embodiment in performance. She is amongst the 10 pianists selected to participate in the Darmstadt International Summer Course for New Music 2018.
Churen attained her Bachelor's Degree from the Yong Siew Toh Conservatory of Music (National University of Singapore), where she studied with Albert Tiu and graduated at age 19 as the youngest of her cohort. She then continued with a Master's Degree at the Yale School of Music, where she studied with Peter Frankl and Hung-Kuan Chen. Since 2017, she has been studying at the Vienna University of Music and Performing Arts with Jan Jiracek von Arnim.
What does Yamaha mean to you?
I have been a Yamaha & Bösendorfer Artist since 2015 and it is wonderful to be part of the Yamaha family. To me, the brand Yamaha is synonymous with innovation. As a child, I enrolled in Yamaha's Junior Special Advanced Course as well as their Senior Special Advanced Course, where I learnt to compose and improvise.
In my personal practice, I find the Yamaha to be a well-balanced and comfortable instrument — sort of like a friend I've known for a long time. I am continuously amazed at how Yamaha is constantly coming up with new technologies to expand the capabilities and sounds of their instruments.
What do you enjoy most about being a Yamaha & Bösendorfer Artist?
I love that I get first dibs on trying out new pianos! Yamaha has been wonderful in allowing me to practise on and experiment with their entire range of pianos at the flagship Plaza Singapura salon.
What are some of your upcoming projects?
I'm excited about an upcoming collaboration with mezzo-soprano Jade Tan Shi Yu. We are presenting a recital at Zouk in September. This will be the first time a classical music event is held at Zouk since it moved to its current premises at Clarke Quay. In this concert, we will play around with certain elements of the traditional classical music concert, such as a semi-staged presentation of vocal music and arrangement of keyboard music to include extended piano techniques. Other activities include participating at the Darmstadt Summer Course for New Music, the premier festival for new music in Europe and also Roche Continents, an interdisciplinary dialogue session between scientists and artists organised by the pharmaceutical giant, Roche, that will take place in Salzburg.
How do you prepare for a new concert programme?
I think it is as important to spend time away from the piano as it is to spend time at the piano. I like to research around the music I play, which includes researching on the sociopolitical circumstances of its compositions and the parallel movements in other genres of art happening at the same time. That being said, my friends know that I am also crazy about practising. I think both aspects are important.
If there is one interesting thing you could do with the piano, what would it be?
I would like to take piano performances out of the concert hall and into unconventional venues. I think the disjunction between context and matter would make for an interesting experiment in the way we perceive and experience music.
More information on Yamaha Artist programme:
Interview with Yamaha & Bösendorfer Artist Churen Li