Interview with Yamaha Artist Serene Koh
Interview with Yamaha Artist Serene Koh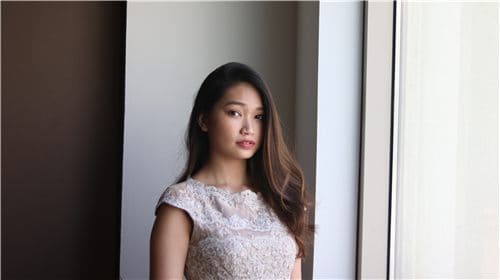 Born in 1995, Singaporean pianist Serene Koh is a Yamaha artist. She studied with Thomas Hecht at the Yong Siew Toh Conservatory of Music in Singapore under the Young Artist Program and eventually completed her undergraduate studies there. Prior to this, she was a student of Angelyn Aw. Currently, she is in her second year of Masters at the Guildhall School of Music and Drama, studying with Martin Roscoe and Ronan O'hora. She is a scholarship recipient of The Leverhulme Trust. Serene has won top prizes at competitions such as the Singapore National Piano Competition 2017, Singapore International Ars Nova Piano Competition 2012 and Bradshaw and Buono International Piano Competition 2010. Serene had performed at the Esplanade Concert Hall and Victoria Concert Hall with the Singapore Chinese Orchestra and NPVC Orchestra. Other than her home country, she was also invited to perform in Malaysia and Cambodia. While she is in London, Serene was invited to perform the Elgar Piano Quintet organised by The Elgar Society. She was also involved in a concert that will be broadcasted on BBC Radio 3, in which she performed with the award-winning violinist Maria Wloszczowska. Serene had also received masterclasses by Andras Schiff, Stephen Kovacevich, Richard Goode, Bernd Goetzke, Daniel Pollack, Kathryn Stott and Finghin Collins among others. Apart from playing the piano, Serene enjoys cooking and reading.
I understood you started playing Piano at an early age. What keep your strong passion going all these years?
What really keeps me going is the ongoing motivation and acknowledgements I get from my teachers. I think no matter how much passion I have on playing the piano, it is important that people I highly respect believe in me. I also love how after every performance; audience members would come up to me just to say that they really enjoyed it. I think little things like this make me want to do what I do even more each time.
You shared that you grew up in Yamaha Music School. Could you tell us more about your experience in Yamaha Music School?
I was only in Yamaha Music School a year or two, and that was when I was about 4 years old. I attended a course that was equivalent to the Apple Course or Music Wonderland now. I remember having a fun time during the course, it was very engaging and creative. I also clearly remember being called out by my teacher to play 'Twinkle Twinkle Little Star' in front of the whole class, I was not sure if I could do it at first because we were not taught how to play it. I think we were only taught how to play basic harmonies. So with that knowledge, I successfully played the song with both hands for the first time!
We are delighted to have you on board as a Yamaha Artist. Would you tell us more about how you feel about the brand Yamaha?
Up till now, I always believe that Yamaha has given me a very good foundation since I was young and I am very grateful for that. So when I was invited to be a Yamaha Artist, it was a yes for me as I would love to contribute back to Yamaha. Of course, being a Yamaha Artist is also a milestone for me as I see it as an acknowledgement, and as said before being recognised is very important and really means a lot to me.
And lastly, what are some of your upcoming performances?
At the moment, I have 4 performances coming up in the UK. I am invited to perform 2 piano quartet concerts at the end of January, at St. Anne's Church in London and St. Andrew's Church in Surrey. I have also two solo recitals in London in April, one at the Lansdowne Club as part of a concert series, and the other at St. Stephen Walbrook. In July, my teacher, Martin Roscoe, has invited me to perform a recital at his very own piano festival called Ribble Valley International Piano Week. I am looking forward to all the concerts and cannot be more excited for more to come!
Awards
2017 2nd Prize in the National Piano and Violin Competition, Artist Category, Singapore
2014 Best Accompanist Prize in the Yong Siew Toh Conservatory of Music Concerto Competition
2013 1st Prize in the National Piano and Violin Competition, Senior Category, Singapore
2013 1st Prize in Inter-Junior- College Piano Duo Competition
2012 3rd Prize in the 1st Singapore International Ars Nova Piano Competition
2012 3rd Prize in Inter-School Piano Ensemble Competition
2012 Gold Award in 4th Singapore Performer's Festival
2011 Honorable Mention in National Piano and Violin Competition, Senior Category, Singapore
2010 Honorable Mention in Bradshaw & Buono International Piano Competition
2010 1st Prize in Kota Kinabalu Youth Music Festival (Diploma Romantic)
2010 1st Prize in Kota Kinabalu Youth Music Festival (Diploma Classical)
2009 1st Prize in 17th Kota Kinabalu Music Festival (Post Grade 8)
2009 2nd Prize in 17th Kota Kinabalu Music Festival (Modern Grade 8)
2008 1st Prize in the DynamicWorkz Young Pianist Competition, Senior Category
2006 2nd Prize in the DynamicWorkz Young Pianist Competition, Intermediate Category
Interview with Yamaha Artist Serene Koh