Interview with Rasyid Juraimi
Interview with Rasyid Juraimi
New 2020 Guitar Artist Announcement & Interview: Rasyid Juraimi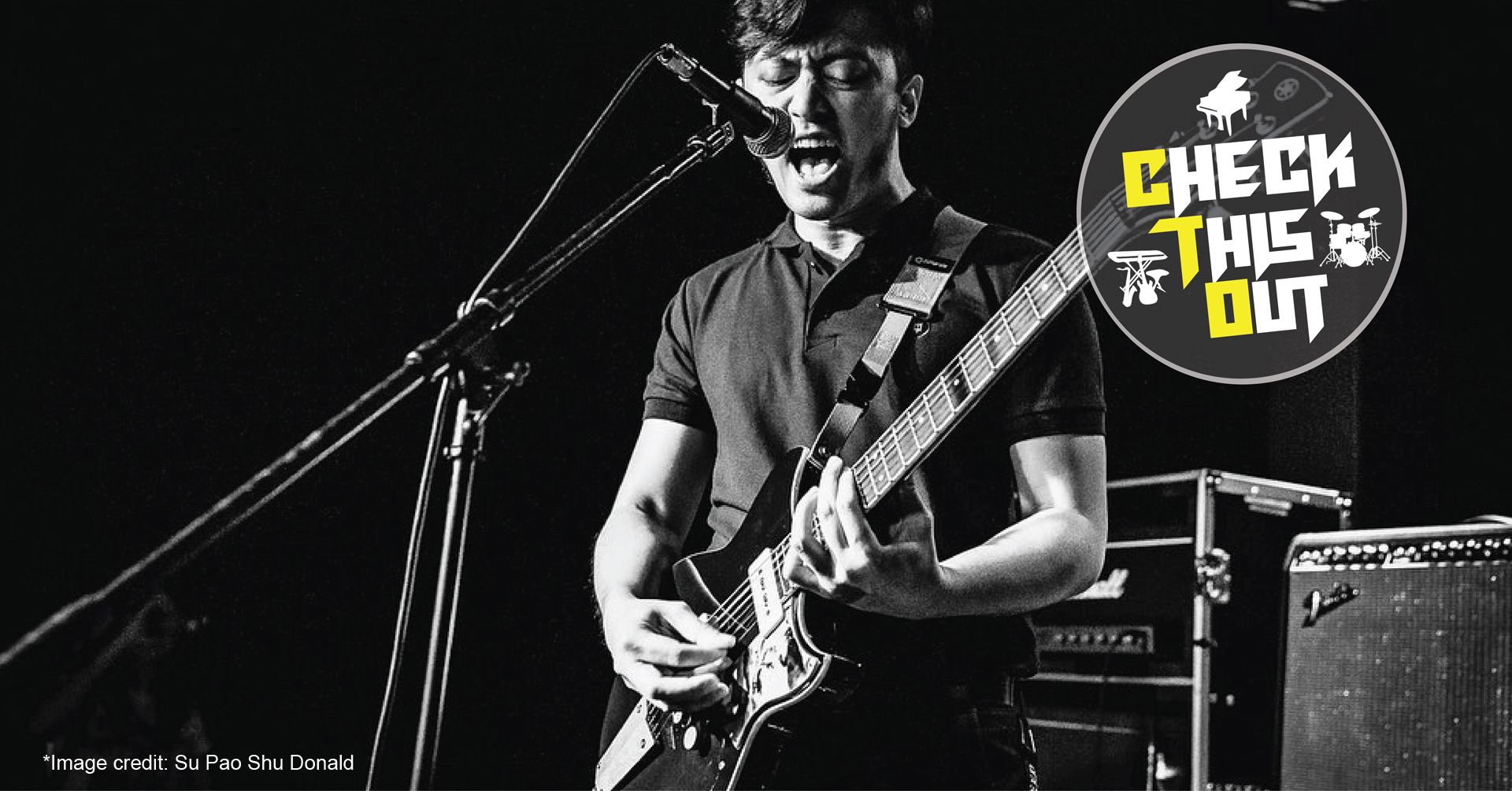 Rasyid Juraimi (Wormrot, Marijannah)
Since the beginning of his musical journey back on 2007 with the formation of arguably one of Singapore's biggest bands, Wormrot, Rasyid has attained both prestige and numerous accolades. From touring the UK and performing at the iconic Glastonbury Festival to founding and releasing an album with his other band, Marijannah.
We are proud to announce the endorsement of Rasyid Juraimi as our latest guitar artist of 2020 and to share this rare insight on the man behind the guitar.
When did you first start playing music?
I started playing music back in secondary school when my friends and I discovered bands like Metallica and Slayer. Old jamming studios like Boon, Seng Chai and the one at Ginza Plaza were my regular spots to practice. I used to play the bass guitar, but later found the guitar to be much cooler and more fun to play.
What made you decide to pursue a musical career?
When Wormrot was formed, we promised each other that we will take this band seriously. Call it ambitious or naive, but I really wanted to play the big stage with the big bands, and I believed that we have what it takes. I did manage to share the stage with bands that I grew up listening to like Misery Index and Napalm Death among many others. It's definitely a great feeling of accomplishment.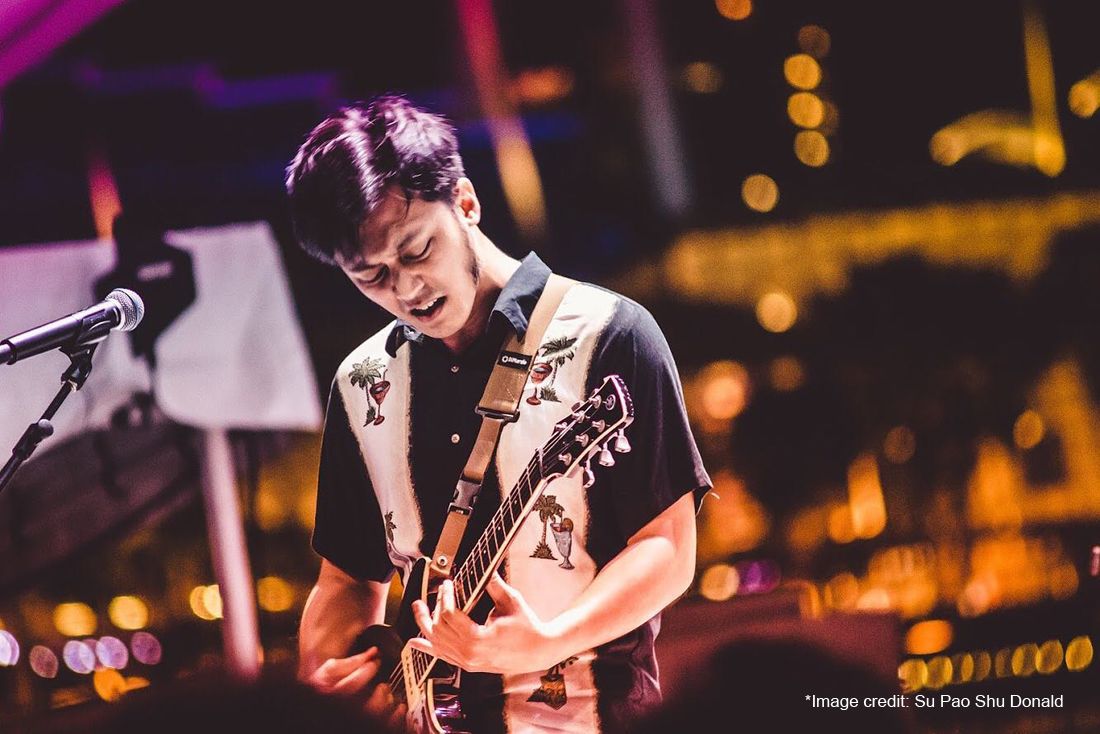 Who and what are some of your music influences?
I would say my two main rhythm guitar influences are James Hetfield and Daron Malakian. James for the meat and potatoes of fast and thrashy riffs, and Daron for the spicy out-of-the-box songwriting.
What are some of your practice routines?
Nothing in particular when I'm at home. I'll just pick up the guitar and start playing. I have a short list of covers that I can play, but I usually just riff around and come up with new music. Before a live show, I will take at least 40 minutes just play the first few songs on the setlist as fast as I can, just to wake those sleepy muscles up.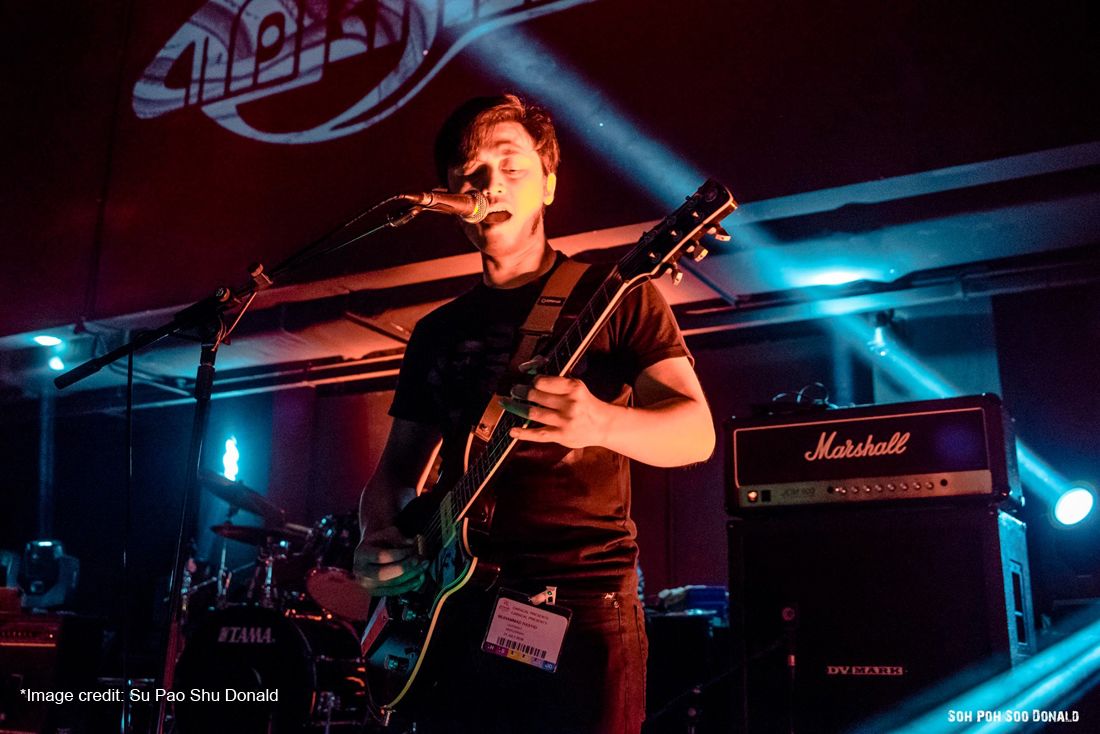 When did you start using Yamaha guitars?
I started playing the Revstar 502T around 3 years ago when I was searching for a guitar with P90 pickups. I fell in love with the modern-retro look as soon as I laid my eyes on it.
What gear does your current guitar rig comprise of?
My ideal setup on stage comprises of two guitar stacks and a bass stack. For Wormrot, my most important component is the custom ABY pedal which allows me to control all three stacks' output independently. I'm also currently using Earthquaker Devices' Westwood pedal for the gain for both Wormrot and Marijannah.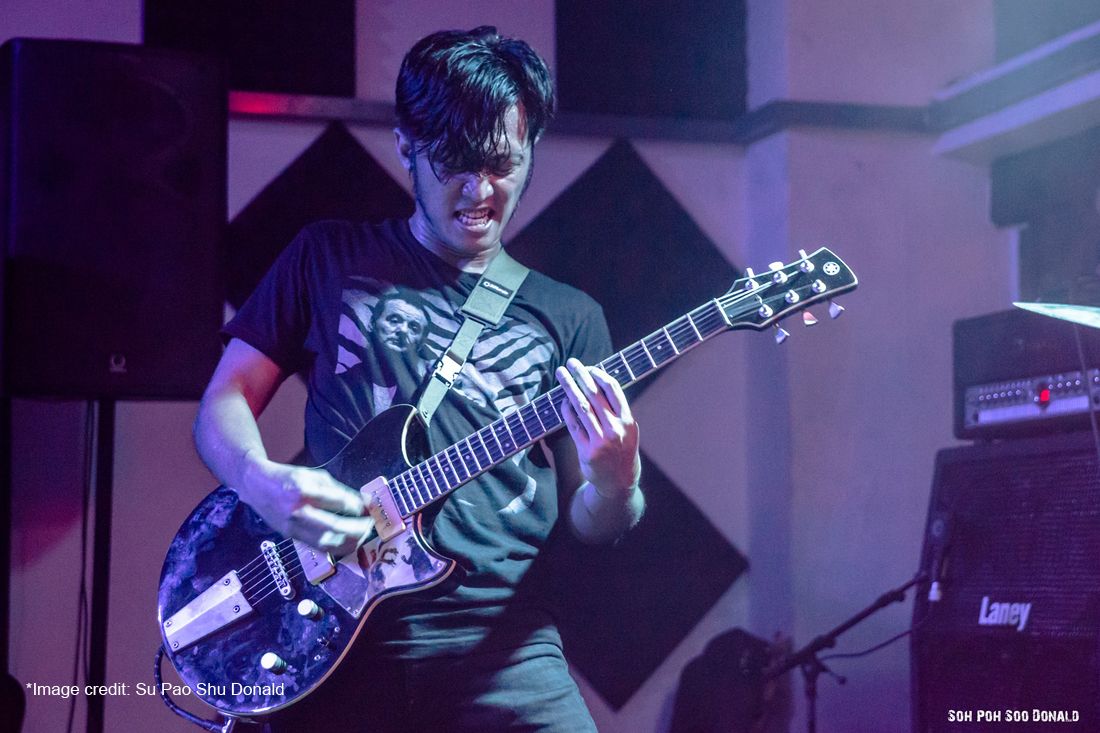 Your band Wormrot is considered by many to be one of the top local grindcore bands there is today. How do you feel about the grindcore scene in Singapore and do you see any potential for it to grow into bigger proportions?
I wouldn't really call it a "scene" because sadly there isn't enough grindcore bands to begin with. Also, it's unfortunately on a downward slope with only a handful remaining. While the rest of the world churns out a grindcore band every now and then, Singapore has been on a bit a standstill in my opinion. But I'm hoping more Singaporeans embrace grindcore as a legitimate form of art and music and not just 'noise'.
You're one of the principle songwriters of in your band. Is there any particular approach you have when it comes to your songwriting process?
The first step for any musician is to open yourself up. Don't be embarrassed of your own music. If you think you have an idea no matter how ridiculous it sounds in your head, try it out. If it doesn't work with Song 1, then maybe it'll work with Song 3. I believe nothing is out of the question. Don't worry too much about originality, just write what you feel like playing.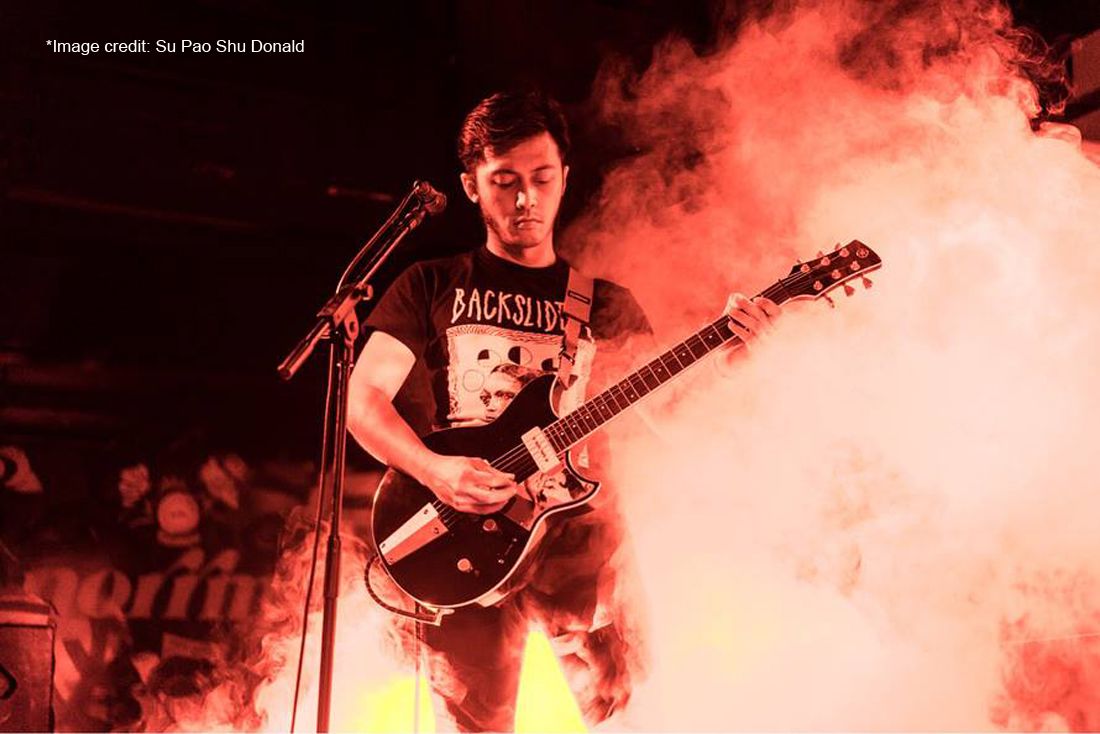 Wormrot has come a long way since its inception and has been actively touring the US, EU and other neighboring Asian countries. Could you share a little about the musical journey leading up till today?
Wormrot's journey, like any other band, is not short of its own drama. Lots of sacrifices were made to get to where we are today. But we love doing this. Touring and playing live is our calling. I love getting up there and lose myself in the music and giving you an unforgettable experience, and I feel that that's what I'm best at. And it doesn't matter if it's a full house festival in Baltimore, Maryland or a 20 pax show in Penang, Malaysia, you're getting our full respect.
We still feel that we are learning new things on every tour. And now with the Covid-19 pandemic thrown in the mix, there are a lot more things you have to adjust and re-learn. We're always trying to adapt and find new avenues for the band to explore. You'll probably see us live-streaming more often in the future We've actually done some live Q&As with our Facebook community for a few weeks now. You have to be on your toes and be ready to adapt.
Wormrot was also the first local band to ever play at the renowned Glastonbury Festival in the UK. Are there any particular special moments during that time that have left a lasting impact on you?
Our show wasn't just a normal show on stage. Earache Records curated the show and had us play in a train carriage. Yes, a literal train carriage. So we're pocketed in one corner while the crowd goes crazy with bodies flying in the rest of the carriage. There was no way you can see what's going on in there, everyone was just feeling it and so into it. It was just so surreal and so... mental. Unforgettable experience.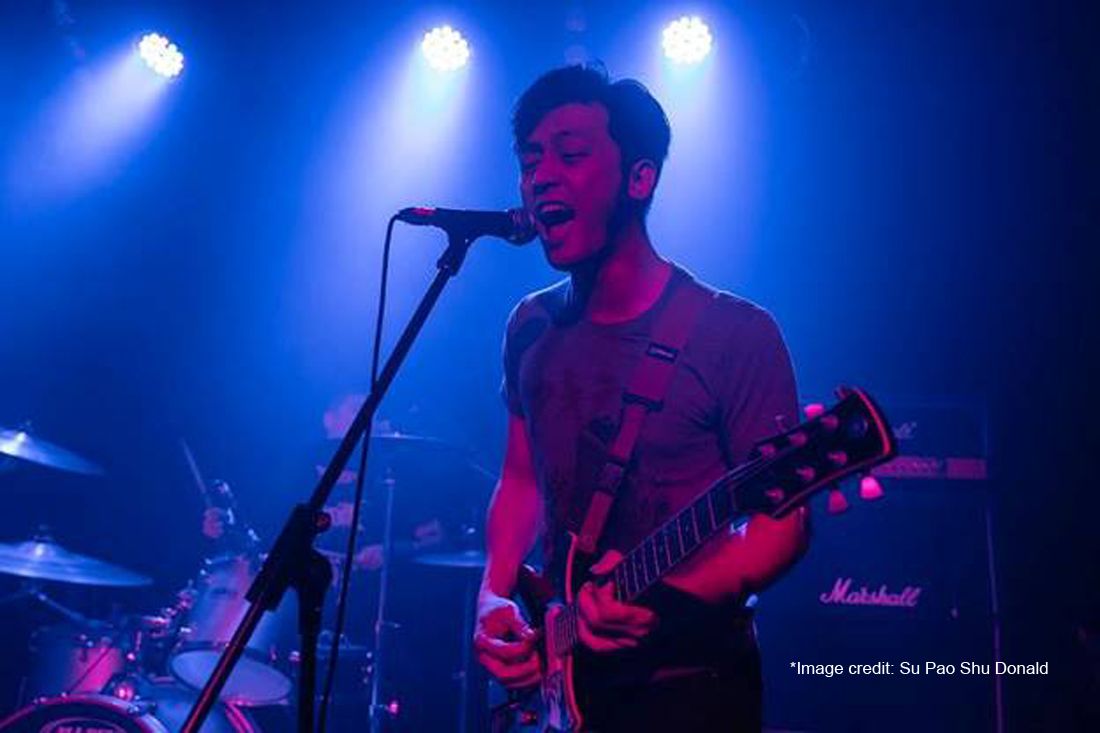 Aside from Wormrot are there any other side projects that you've been working on?
Marijannah was supposed to be just a side-project, but it turned out so well and feels so satisfying for me to write and be part of that we decided to push it hard. I've also recently collaborated with someone in the US for just one track. I'm open to collaborate on any project if given a chance, and it doesn't have to be grindcore.
How did you feel about being a Yamaha Guitar Artist?
I couldn't be more proud. It's an amazing feeling to have the backing of a company that I've known and looked up to since I was a kid. To have the trust of Yamaha by playing the kind of music that's commonly described as 'noisy', it's definitely humbling.
Where do you envision your music career to be in say 5 years?
I would love to push both Wormrot and Marijannah further into the touring life. I believe that is the only tried and tested way to grow your music proper. I also hope I can give back to the music community in some way or another. I'm not a guitar teacher, but I definitely have a wealth of road experience and more than willing offer some useful pointers to any aspiring musician. Sometimes you just need a North Star to refer to and help you with you next step, and if I can facilitate that in any way, I'm happy.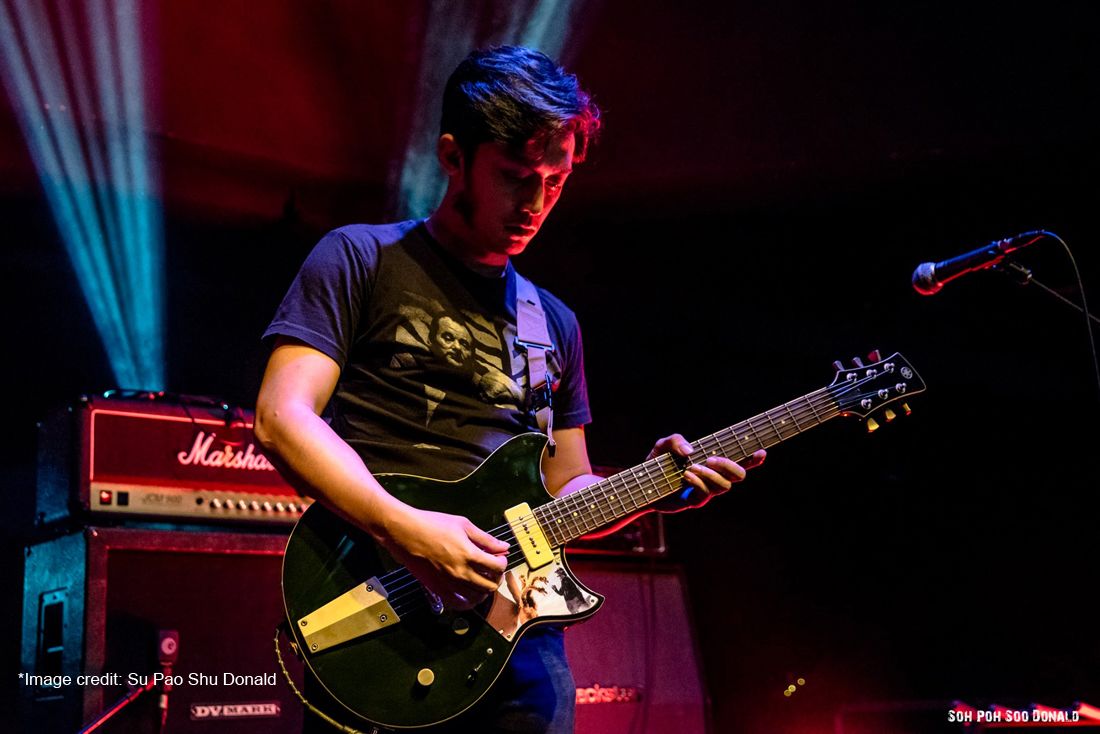 Interview with Rasyid Juraimi