Limitless Drumming – Let Drumming know no Boundaries
Limitless Drumming – Let Drumming know no Boundaries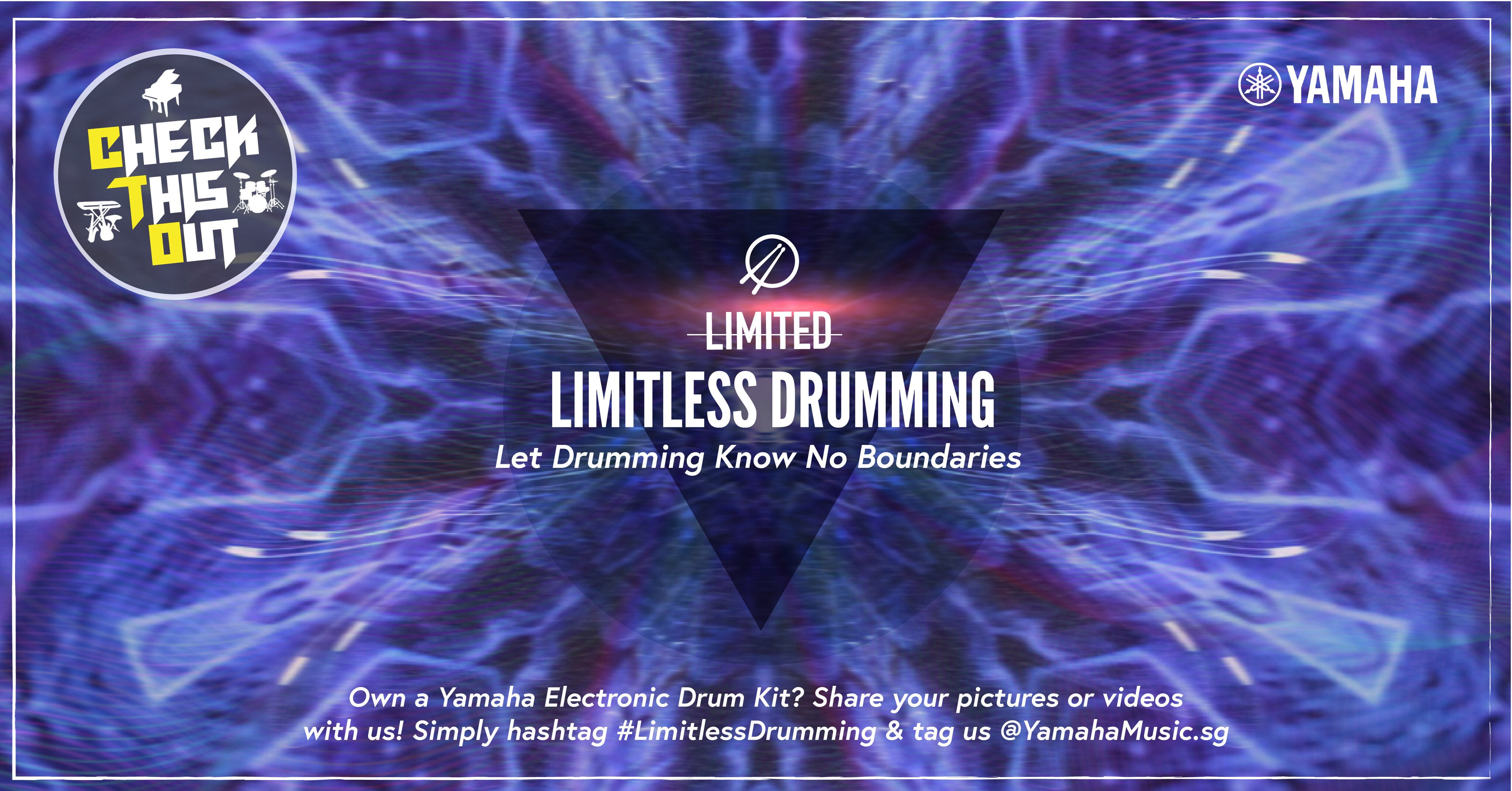 #LimitlessDrumming
Over the years, we have seen a growing trend for drummers leaning towards electronic drum kit. As technology advances, this is not surprising as it allows more fun and flexibility for drummers to expand their creativity. Having an electronic drum kit enables one to let their imagination flow with endless exploration of its uses and functions. Here are some attributes of limitless drumming: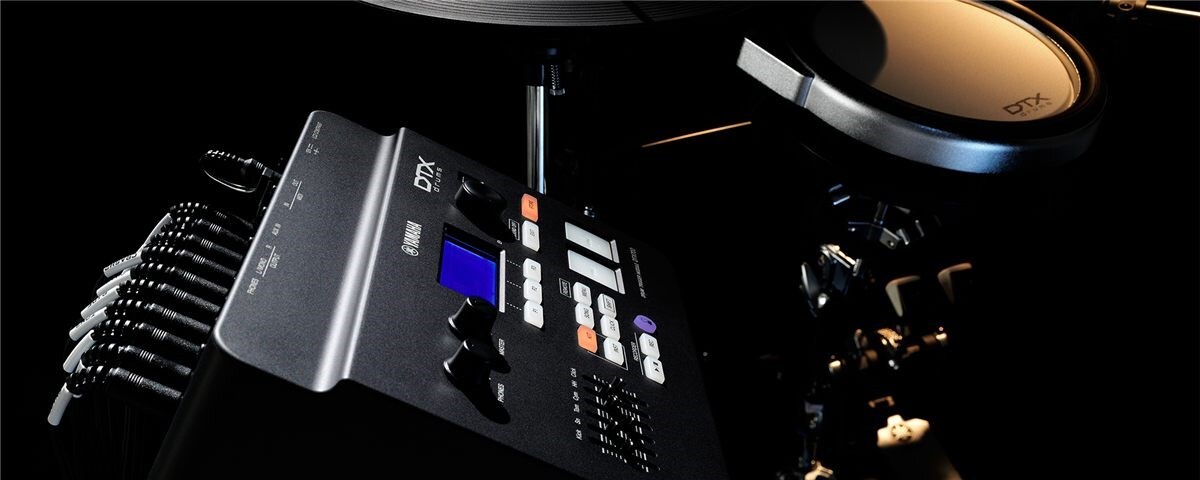 Image Credit: Yamaha.sg
Stimulation of different sounds
Probably the most interesting aspect of the electronic drum set is to provide you accessibility to different sounds from the drum module. With this feature, drummers can now blend wide selection of drum sounds to make music across all genres especially with the recent rising trend of electronic dance music (EDM). The challenge would be to find the 'right' sound that suits the music.
Tips: Keep an open mind and explore the different sound variations. Have fun while at it!
Dynamic Tone Control
Some drummers would feel that electronic drumming might be too monotonous and lacks the dynamic. Most of the better models now have the specifications to provide better sound dynamic. For example, having a three-zone pad snare on your kit will allow head, open rim, and closed rim hits which is exactly how you can sound like on an acoustic drum kit.
Tips: Ensure that your electronic drum kit comes with a three-zone pad as entry level drums may only provide a one-zone pad.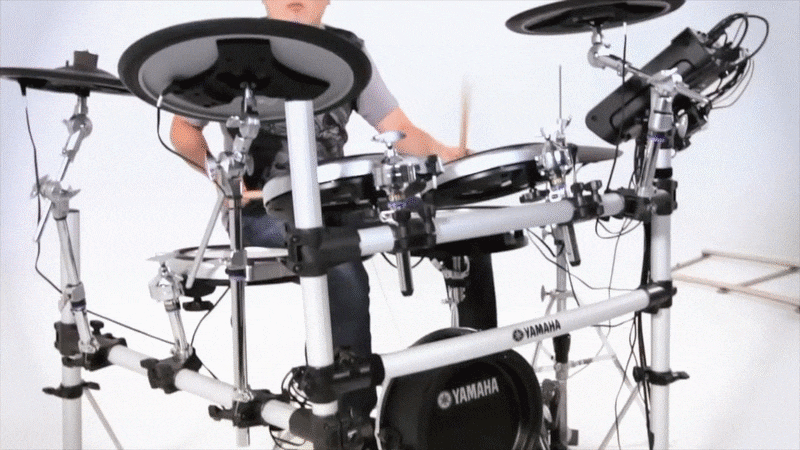 Video/Image Credit: Er Chow Kiat
Realistic feel of playing
Beginners are often concerned with the differences to play on an electronic drum compared to an acoustic drum. Some of the quality electronic drum pads contain air bubbles in the drum head to ensure that the pad itself will deliver a superb feel and allow great stick control. Drummers can now easily transit to playing the acoustic drum.
Tips: It is important to test out the display electronic drum kit and find one that you are comfortable with.

Air bubbles in electronic drum pad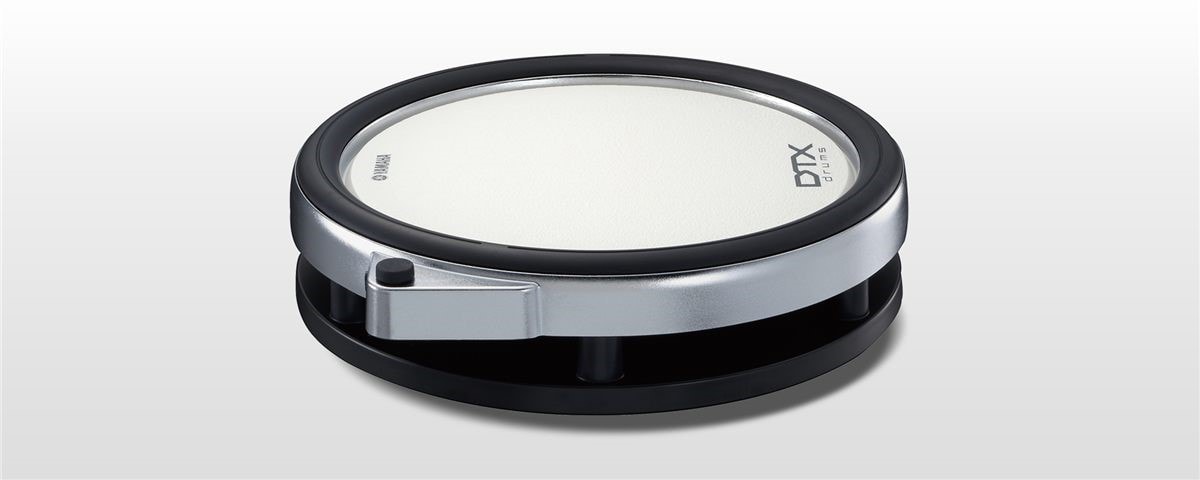 Image Credit: Yamaha.sg
Practice with ease
Worried that neighbours might come knocking on your door when you are practicing on your drum kit? With electronic drum kit, simply plug in your headphones into the drum module and get all the sounds directly from the headphone! Load in your favourite band backing track and you can now practice through the night with ease.
Tips: Use a good and comfortable headphone to give uncompromising quality of music.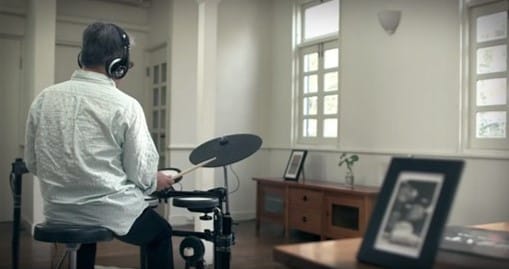 Image Credit: Yamaha Corporation
Versatility in Recording and Songwriting
One of the most powerful aspects for using electronic drum is the ability for your recording to be captured in MIDI data. This makes editing and mixing on your track much simpler as you can adjust the timing and change the tone/sound of your drum kit to better blend in with the style of music you are recording.
Tips: There are many resources online about music recording from electronic drum kits. Keep exploring!
Electronic drumming should always stay fun and flexible to your learning curve. One should never be restricted to what you can imagine drumming to be like. If you are playing on a Yamaha electronic drum kit, simply hashtag #LimitlessDrumming with a picture or video – tag us @yamahamusic.sg on Facebook and show the rest what it means to you to be a limitless drummer. (Remember to set your post to public)
Limitless Drumming – Let Drumming know no Boundaries