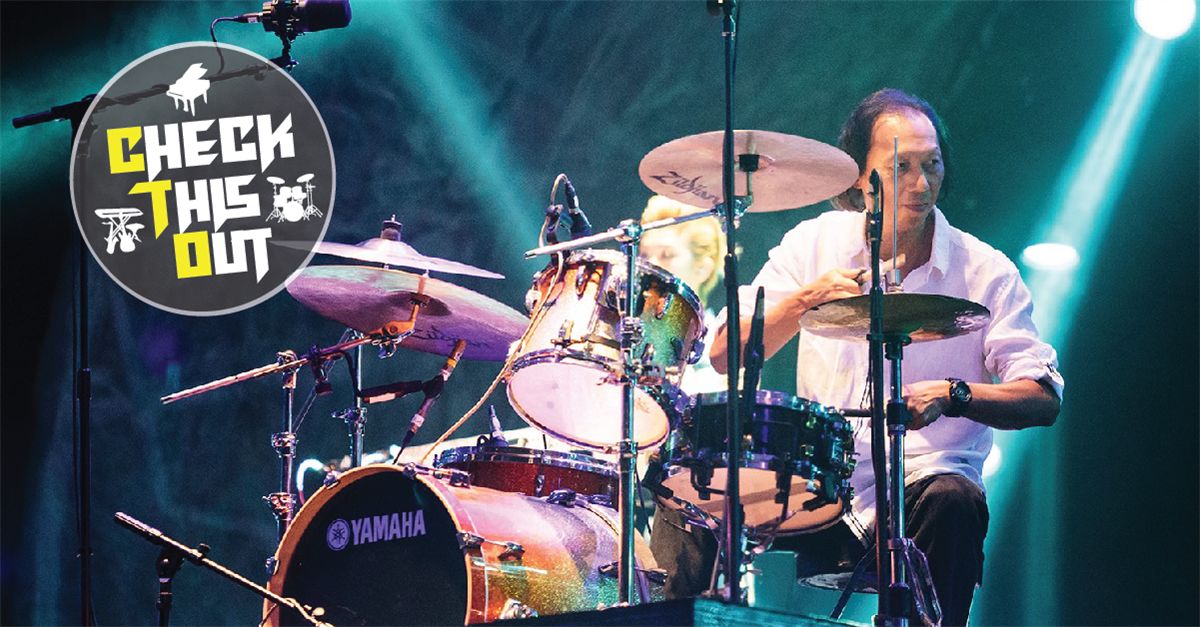 Jimmy Lee is an endorsee for Yamaha Music and Zildjian.

When did you start learning a music instrument?
I remember as a young child using my palm (ball-fingers) to create rhythm as I played along to radio tunes. It was only in Secondary 2 that my classmates told me they wanted to form a class band, they asked if I could drum and I said yes. That was the first time I played on a drumset! I took lessons for 1 year when I was in Secondary 4. Thereafter I worked for 15 years as a musician before continuing my education at Drummer's Collective in my early 30s.
Who or what inspired you to take up drumming and pursue a career in music?
I believe I was born with musicality in me. The instrument gave me the opportunity to put music to my rhythm -- and my passion just grew and grew.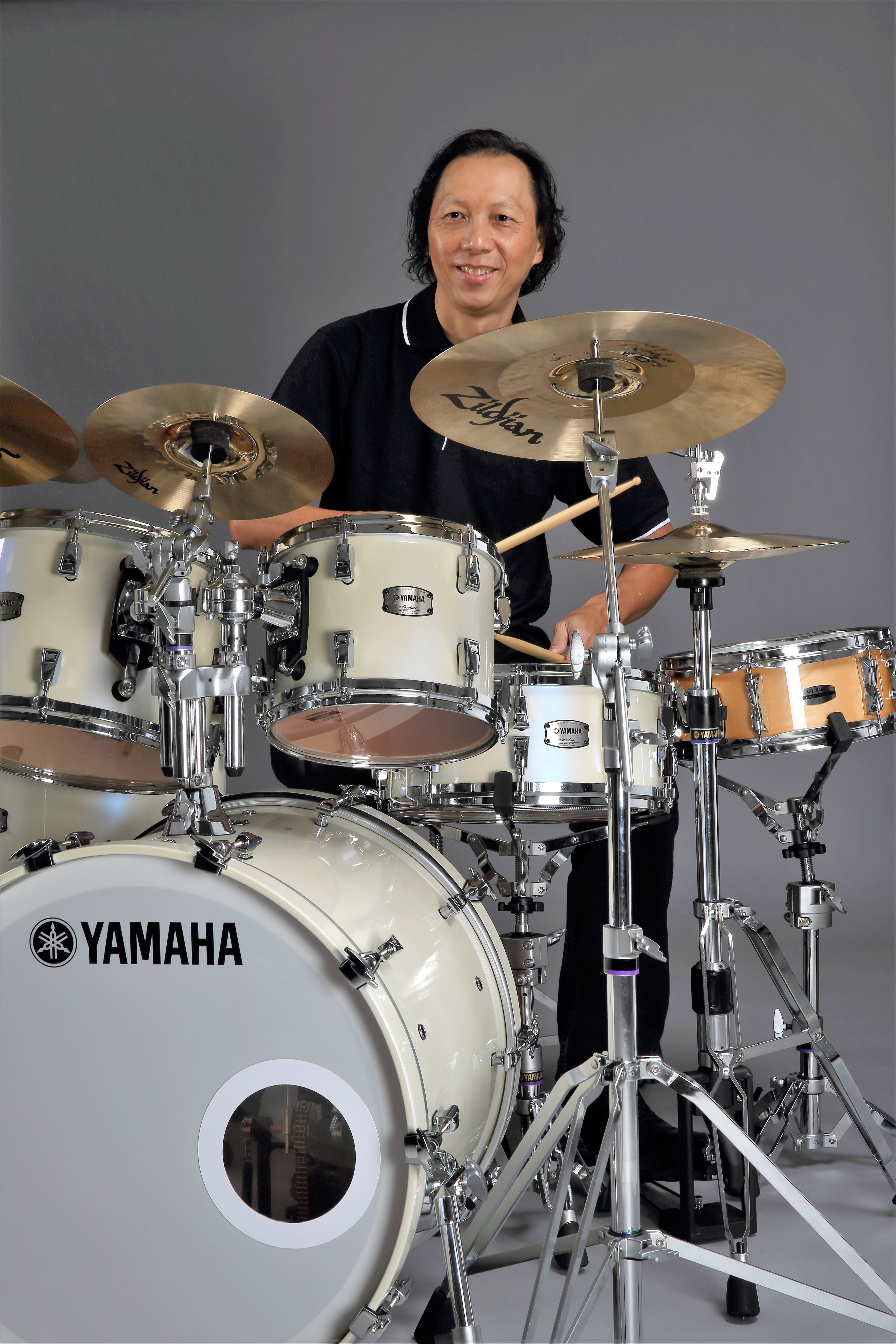 Image Credit: Jimmy Lee

Who/What are your main music influences?
Steve Gadd. His drumming is an effective application of technique, feel and creativity. I like grooves, and so Fusion and Funk styles resonate very much with me.
What is your drumming practice routine?
Previously when I had the time to, I would practice daily 4hrs in the morning, and another 4 hours in the night. Nowadays I practice whenever I have open slots down each week. I work on Strokes, Reading and Hand-feet combinations. I also choose challenging songs and work on them.
Highly regarded as one of the most respected, prolific and experienced live and studio session drummers in the region, you have performed with many international artistes (Jacky Cheung, A-Mei, Stephanie Sun etc) over the years. How has the experience contributed to your journey as a professional drummer?
Every gig is a lesson where I get to work with and learn from different artistes and fellow musicians.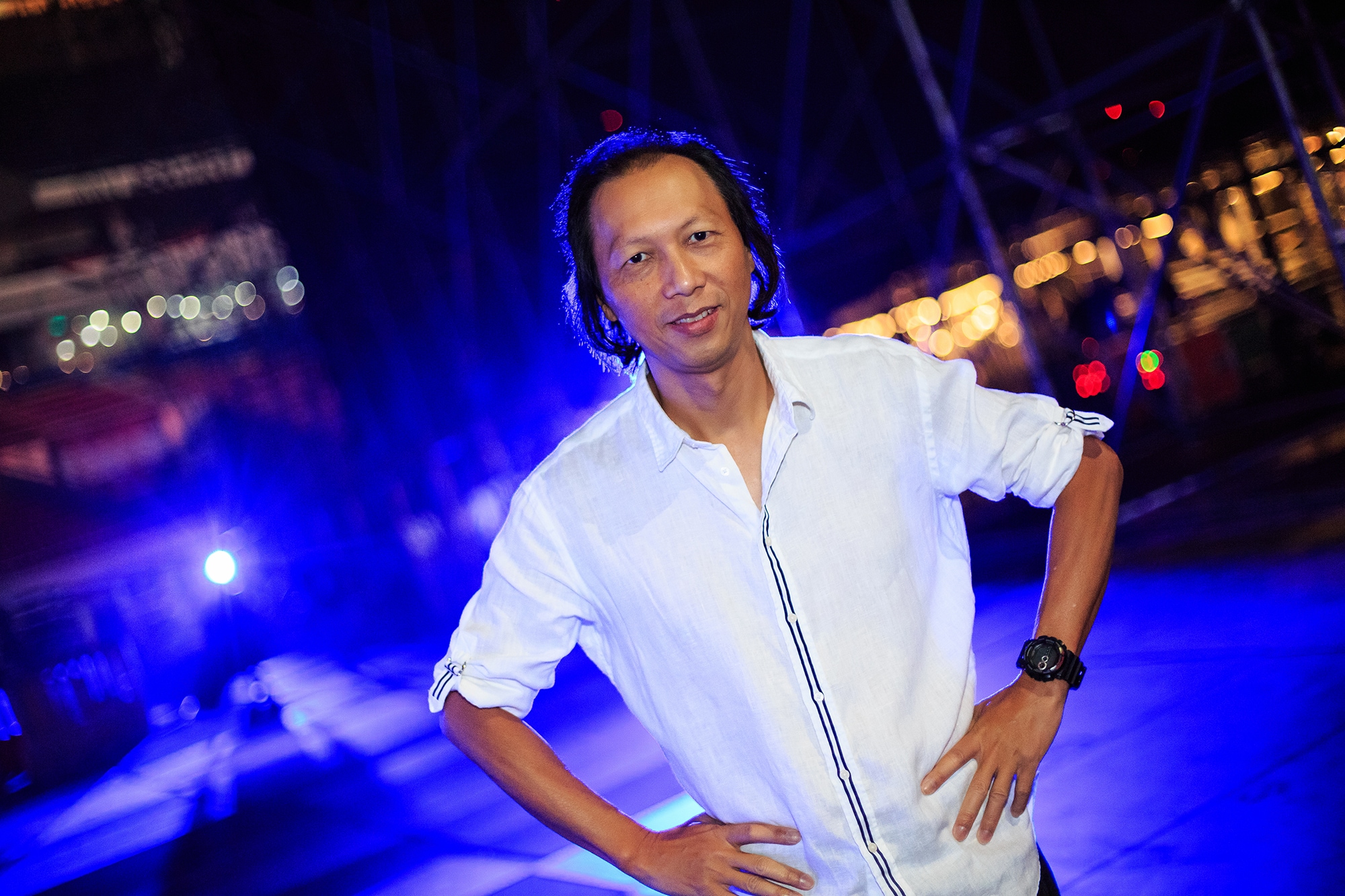 Image Credit: Jimmy Lee

In your opinion, what do you think are the main attributes of a great drummer? How would you define success as a musician in Singapore?
A good Drummer is one that is able to provide a strong beat and steady tempo which will lead the entire band.
To do this well. it is as much a result of nature as it is of nurture. The former is what many call "feel", but equally important is the Drummer's commitment to learn his/her Rudiments and dedicate hours to mastering his instrument. This will give him/her confidence to direct the band.
Having drumming for so many years, have you feel/felt jaded? How do you keep up with the interest/passion for drumming?
My passion for drumming has never waned. In fact, I make it a point to listen to new drummers, and when I hear one whose style I like, I would order the books of the drummer to learn his/her ideas.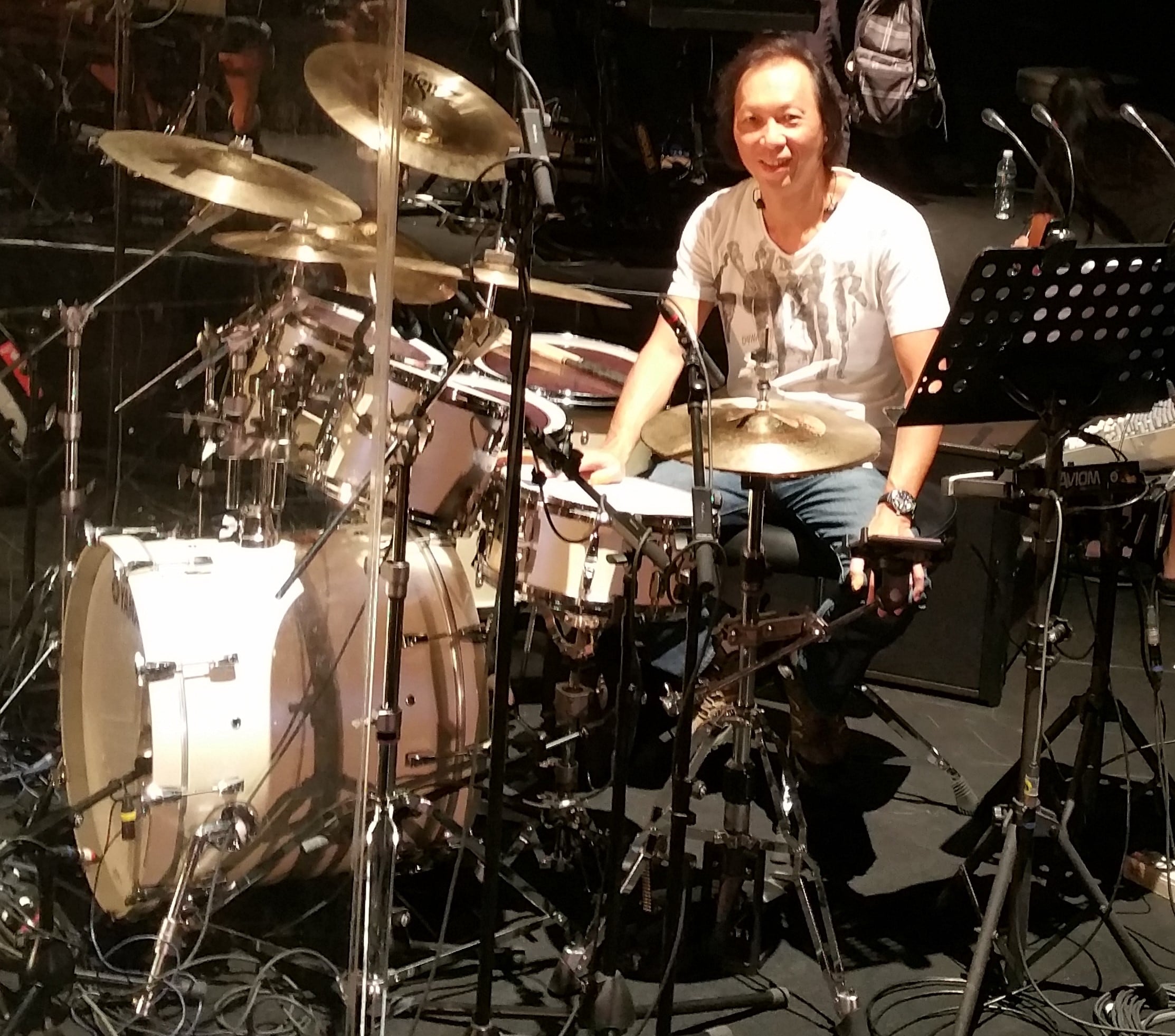 Image Credit: Jimmy Lee

The drum market is constantly changing over the years. What is your take on the evolution of drumming in the local scene and what has changed?
I am pleased to see that Drumming has been increasing in popularity among Singaporeans. There are a lot of good drummers here now. This is partly made possible by the widespread access to resources and materials through social media.
What/where would you see yourself 5 years from now?
I am thankful for all the opportunities God has given me in my music. I will continue to do what I do best whenever I am called upon.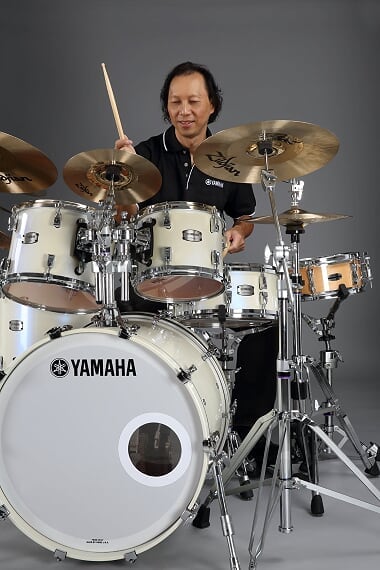 Image Credit: Jimmy Lee

What advices would you give to an aspiring musician in Singapore?
Keep practicing, be humble, be versatile across genres. This is an important way to improve.
Where would we be able to get your latest updates?
Call me!