Interview with Robert Nalin
Interview with Robert Nalin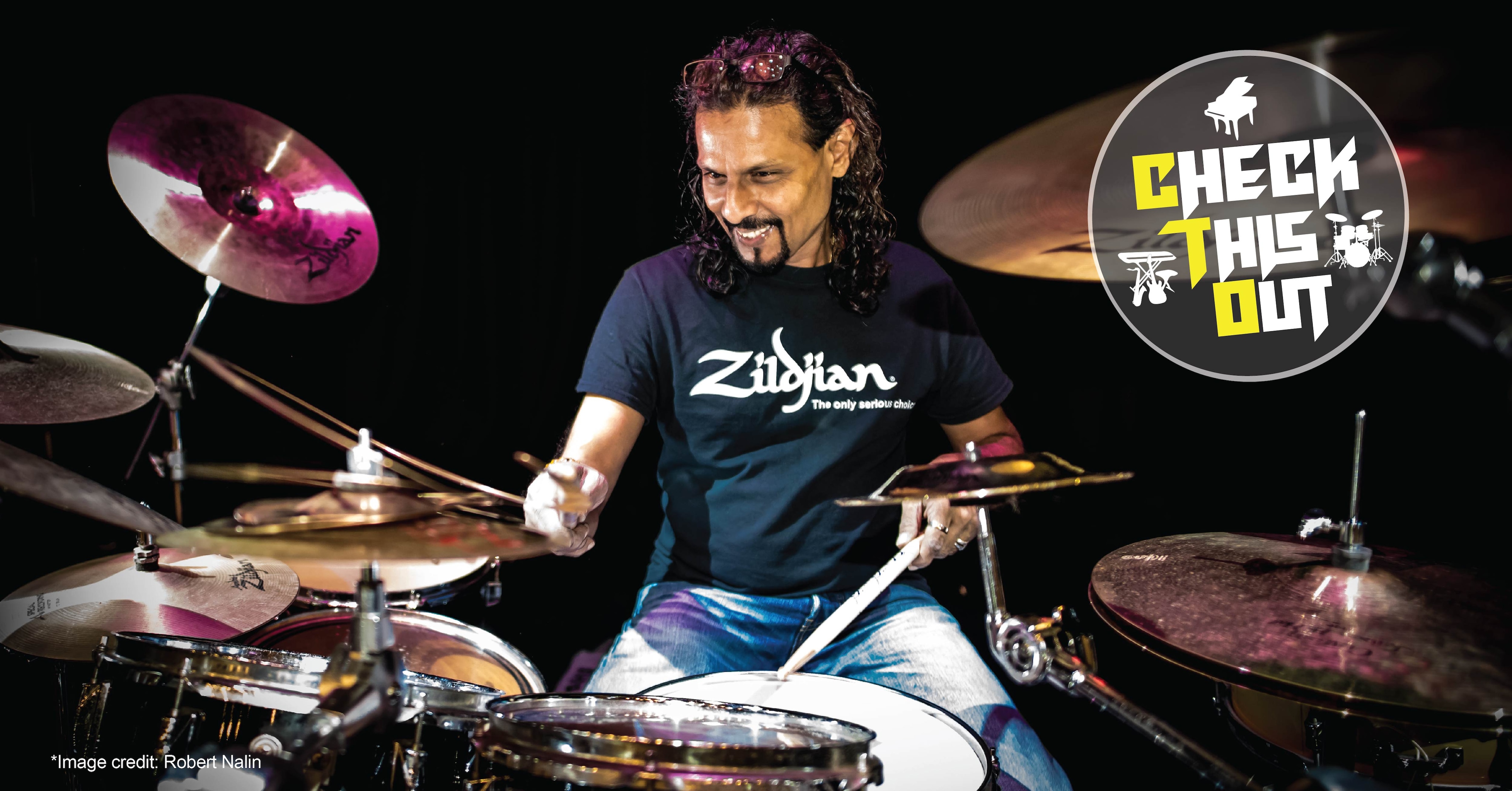 Robert Nalin is an endorsee for Zildjian Cymbals.
Robert is a well-respected drummer who is much sought after & well-known for his balance of technical precision with innovative and stylized grooves through-out various music genres. We are pleased to have Robert to share with us his years of musical experience so far, as well as his plans in the near future:
When did you start learning a music instrument?
At the age of 6, I started listening and watching Indian and other ethnic drums at temples. Then at the age of 12 I sat on a drum set in a rehearsal studio with my school mates and formed a band, so that is when my drumming life began. I also took lessons with Mr Jimmy Lee and Mr Tamagoh.
Who or what inspired you to take up drumming and pursue a career in music?
I started listening to bands like Led Zeppelin, Deep Purple and many others. The drummers who inspired me to become a drummer as well were Jon Henry Bonham, Ian Pace and later on Steve Gadd, Tony Williams, Paco Sery, Lewis Pragasam, Siva Mani and Ranjit Barot.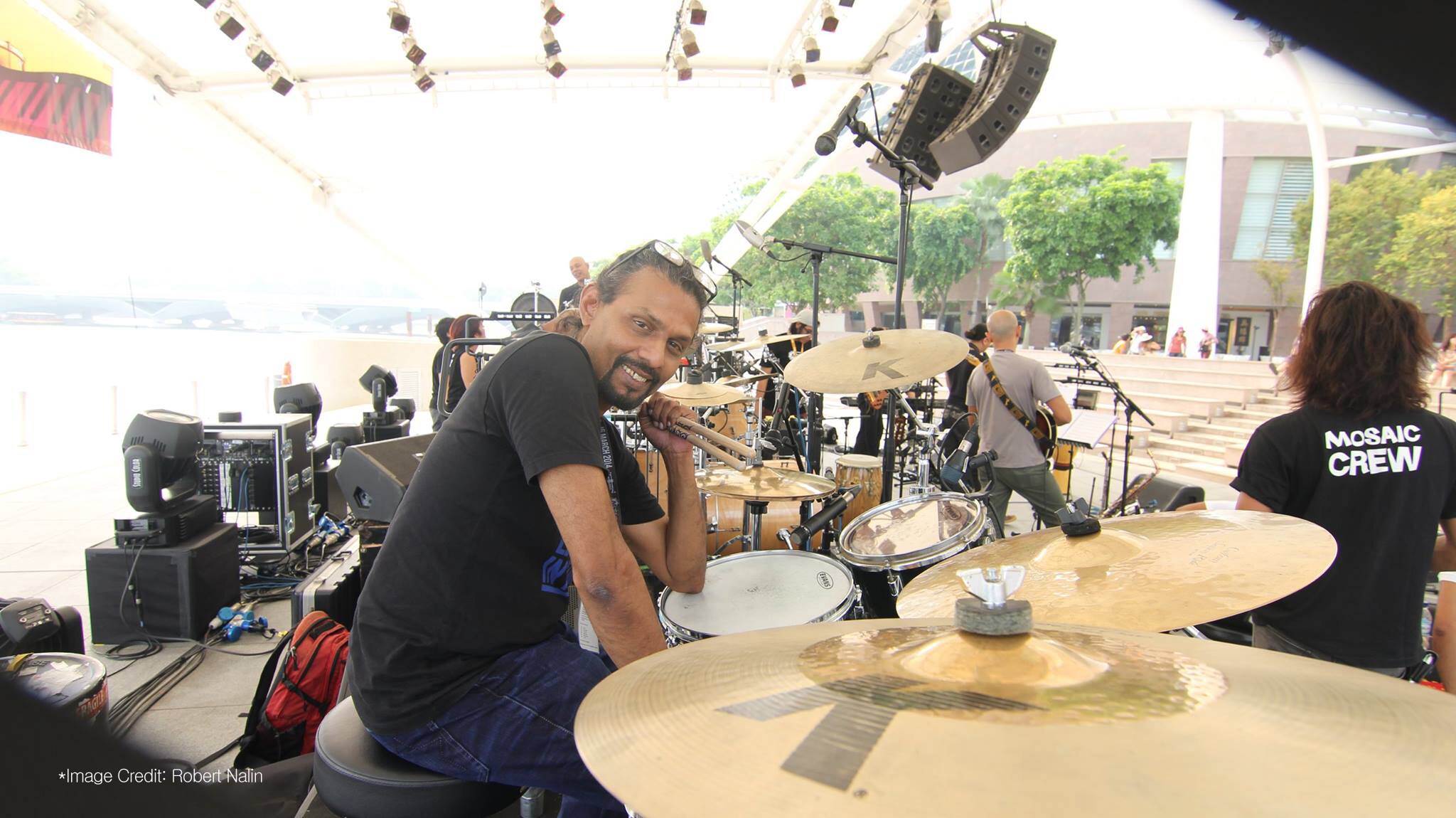 Who/What are your main music influences?
It all started when at the age of 5, my late father Mr James Robert Nanayakara, taught me how to dance the limbo rock with a limbo stick. That's where I picked up the sounds of rhythms and made up my mind to become a serious musician and started watching a lot of legendary great drummers in Singapore.
What is your drumming practice routine?
From the beginning, I practise for hours in the day. Now I am an educator and I practise for an hour or 2 after teaching for the day. I start by practising grooves, Rudiments, combinations on hands and feet. Right now, I am working and practising on my Original materials to record. When I practise, I will always record my rehearsal routines as well
As a music educator, how has the evolution of drumming been over the years?
For me, drumming styles are changing every time, therefore I spend a lot of times watching and learning a lot from new drummers, other great drummers here in Singapore and around the world.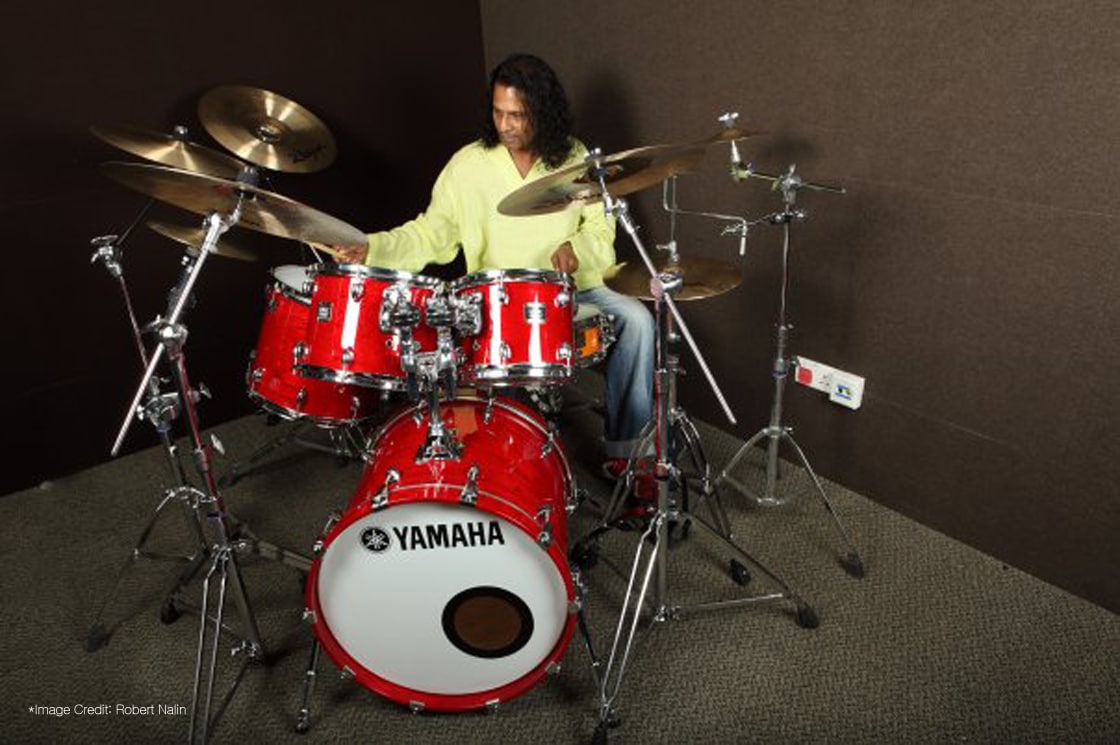 Being a regular performer since the 90s, are there any memorable incidents that you would like to share with us?
I had the privilege to perform with well-known local and international artistes in all kinds of music genres for example, the Chinese music circuit, Indian and Malay circuit as well as international artistes. One of my memorable incidents would be performing with Paul Jackson, John Kaizan, Lewis Pragasam and Steve Thornton for the ASIABEAT And Friends Drumusique Concert in SIngapore during the 90's.
Another memorable incident would be when I was invited by Gypsy Kings to play in their concert in Singapore at the Harbour Pavillion playing Indian percussions.
I also performed and did recording with the phenomenal late Paul Ponnudorai's Trio in his concerts around Asia and London.
I was also invited by YAMAHA to perform with Electone Artistes, Daiju Kurasawa and Ayaki Saito from Yamaha Japan. I also was the opening act for Akira Jimbo's Drum Clinic here in Singapore.
In 2015, being a part of the Zildjian family, I had the privilege to organise ZILDJIAN DAY here in Singapore with 2 Zildjian artiste friends of mine, Mr Tamagoh and Mr Mark de Souza with the help of the Music Department, the management of the school, the Parents and students of the Australian International School Singapore and not forgetting Yamaha Singapore and ZILDJIAN for their big support. It was held at the theatre in the Australian International School.
Another memorable experience was when I was invited to perform and record a Spanish International recording album called "My Indian Heart" with the great Nantha Kumar on Indian percussions, Luis Cobo Manglis on guitars, Charlie Blackbird Moreno on bass and Kike Perdomo on sax. The producers of the album were Nantha Kumar and Luis Cobo Manglis.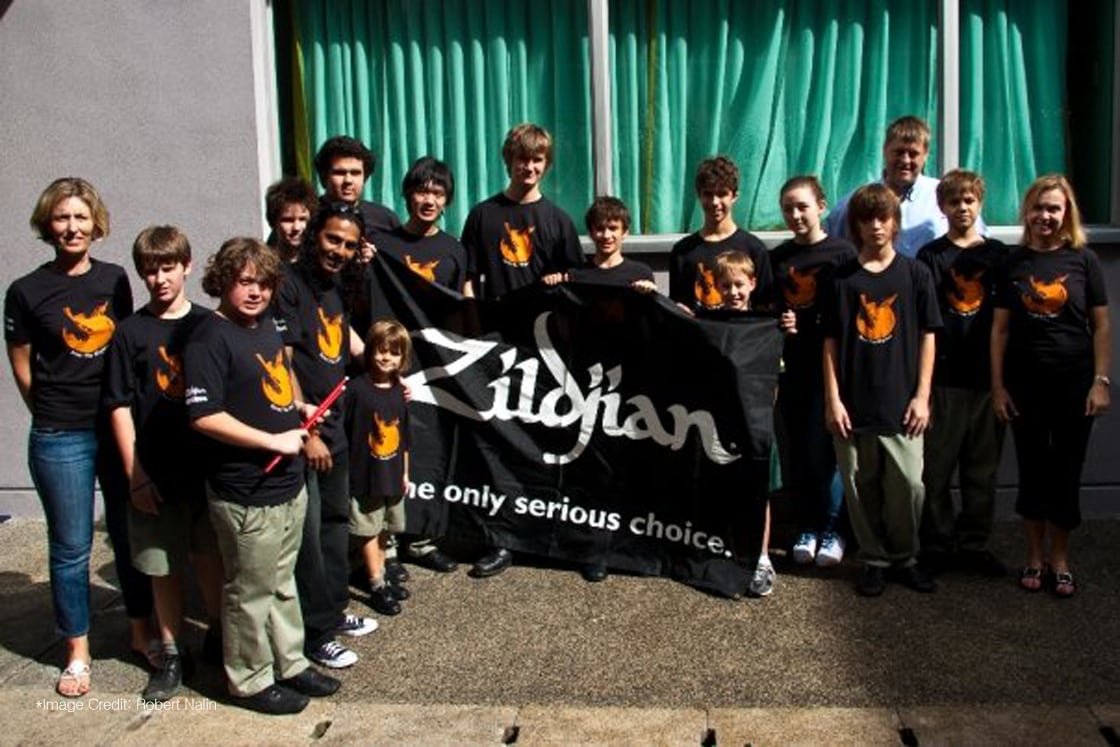 What are some of the challenges that you have faced as a musician or educator over the years? How do you overcome it?
As a musician, I had the privilege to perform with a well know Latin Christian artiste, Adlan Cruz for his concert in Singapore performing his original music. The challenge was adapting to his Latin rhythms and also reading his music and executing all parts. It was a great achievement for me.
Being an educator, it is a very challenging life to inspire and motivate students with passion, who want to play different genres of music. I would say it is very challenging and there were times when I had to teach autistic children, but I managed to make them play very simple beats and made them happy and their parents happy in school.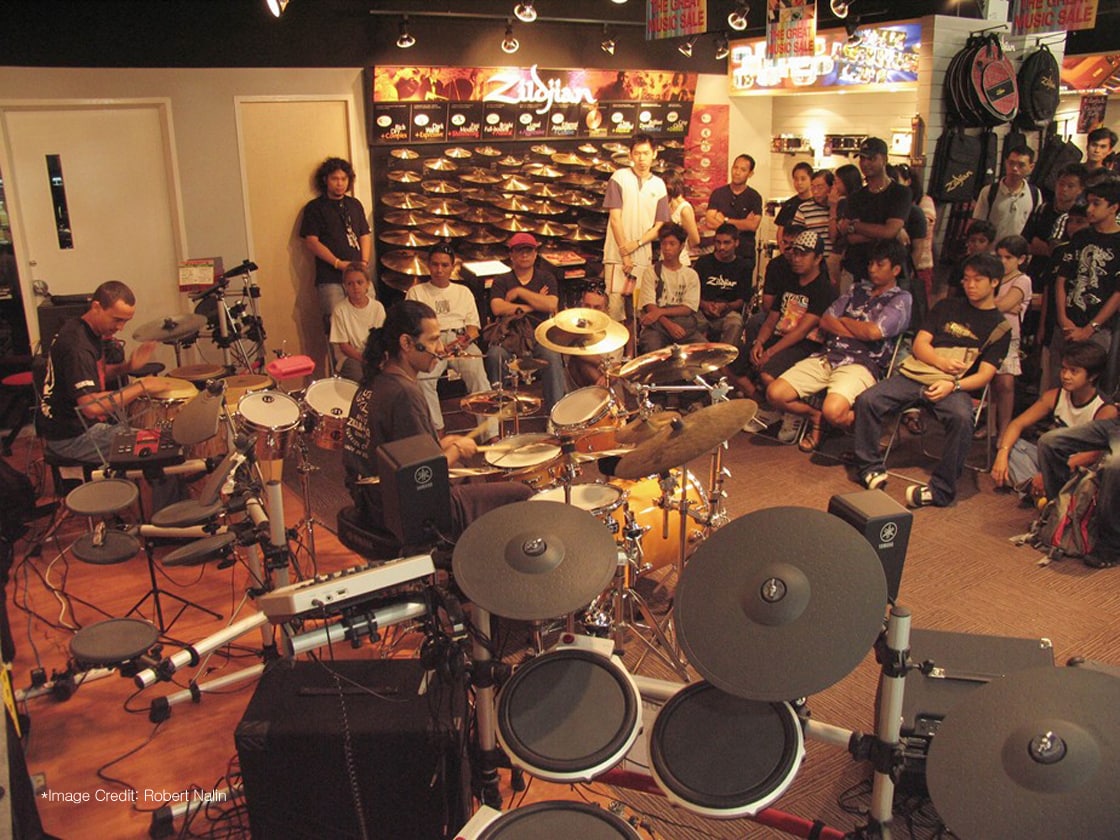 Being a Zildjian Endorsee, what are some of your favourite cymbals? And why would you prefer Zildjian?
My favourite Zildjian cymbals are the Avedis, the K Series and the effects cymbals. The first cymbal I played as a drummer at age 12 was on an Avedis Zildjian cymbal which I fell in love with. Every Zildjian cymbal for me has a character with great tones, colours and with clear stick definition and the bells (cup) of any Zildjian cymbals have a beautiful tone and character.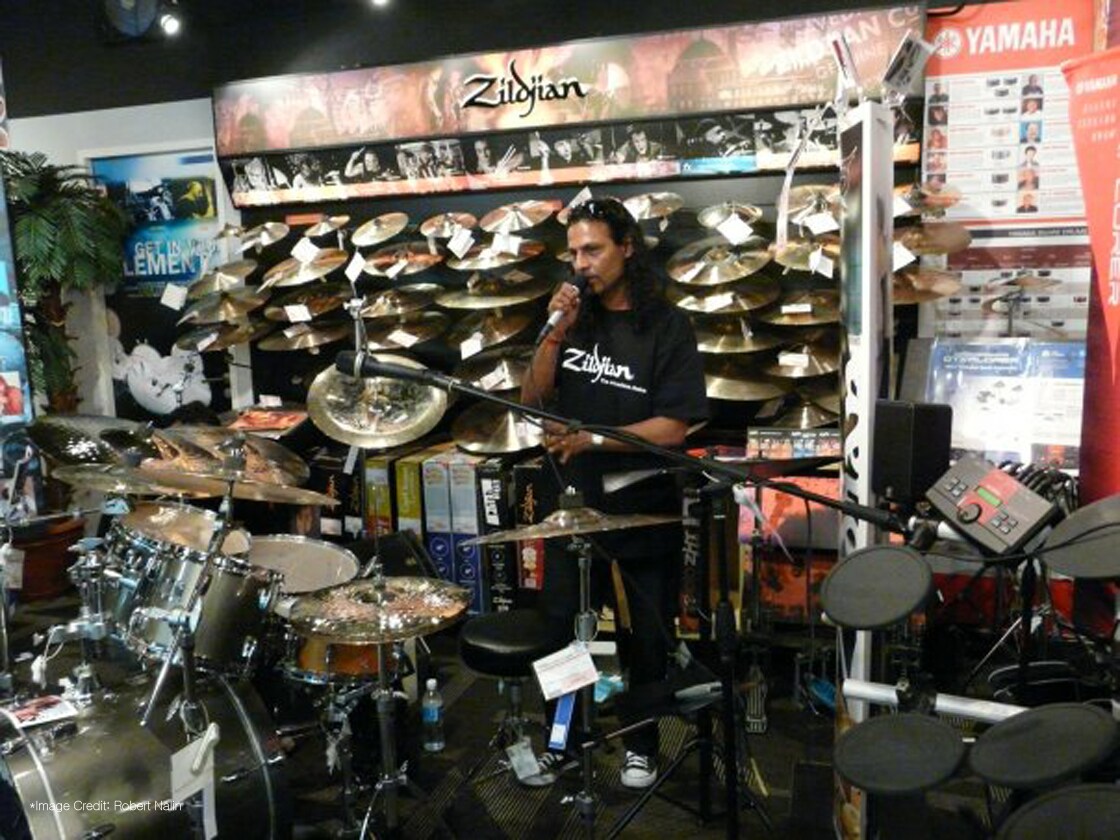 In your opinion, what do you think are the main attributes of a great drummer? How would you define success as a musician in Singapore?
To be a great drummer, he or she has to be a very good listener whether in a band or an orchestra and to groove hard and to keep a very steady time and tempo.
What are your upcoming plans in 2020? What/where would you see yourself 5 years from now?
As a performer, I hope to continue performing and to tour with my original tunes and to meet a lot of great musicians along the way and to never stop learning and sharing. I also intend to finish and release my album.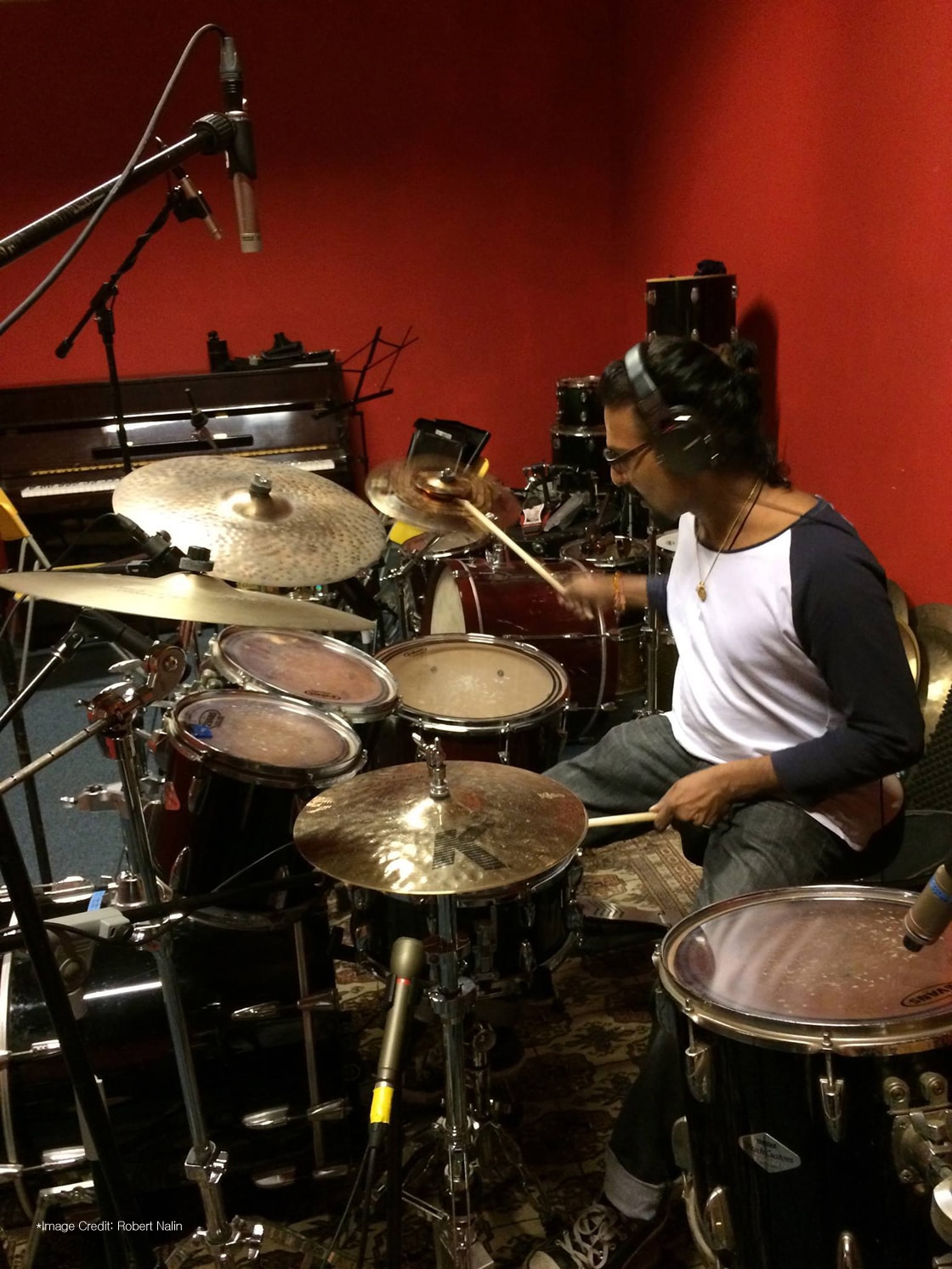 What advices would you give to an aspiring musician in Singapore?
To be very honest to oneself and to practise the craft without fail and to have a clear and open mind to listen to all kinds of music genres and execute them well in their performance.
Where would we be able to get your latest updates?
You can check out my latest updates, photos and history on my website: www.robertnalin.com where it leads to everything like facebook and youtube.
Interview with Robert Nalin