DTX402 Series – What's NEW
DTX402 Series – What's NEW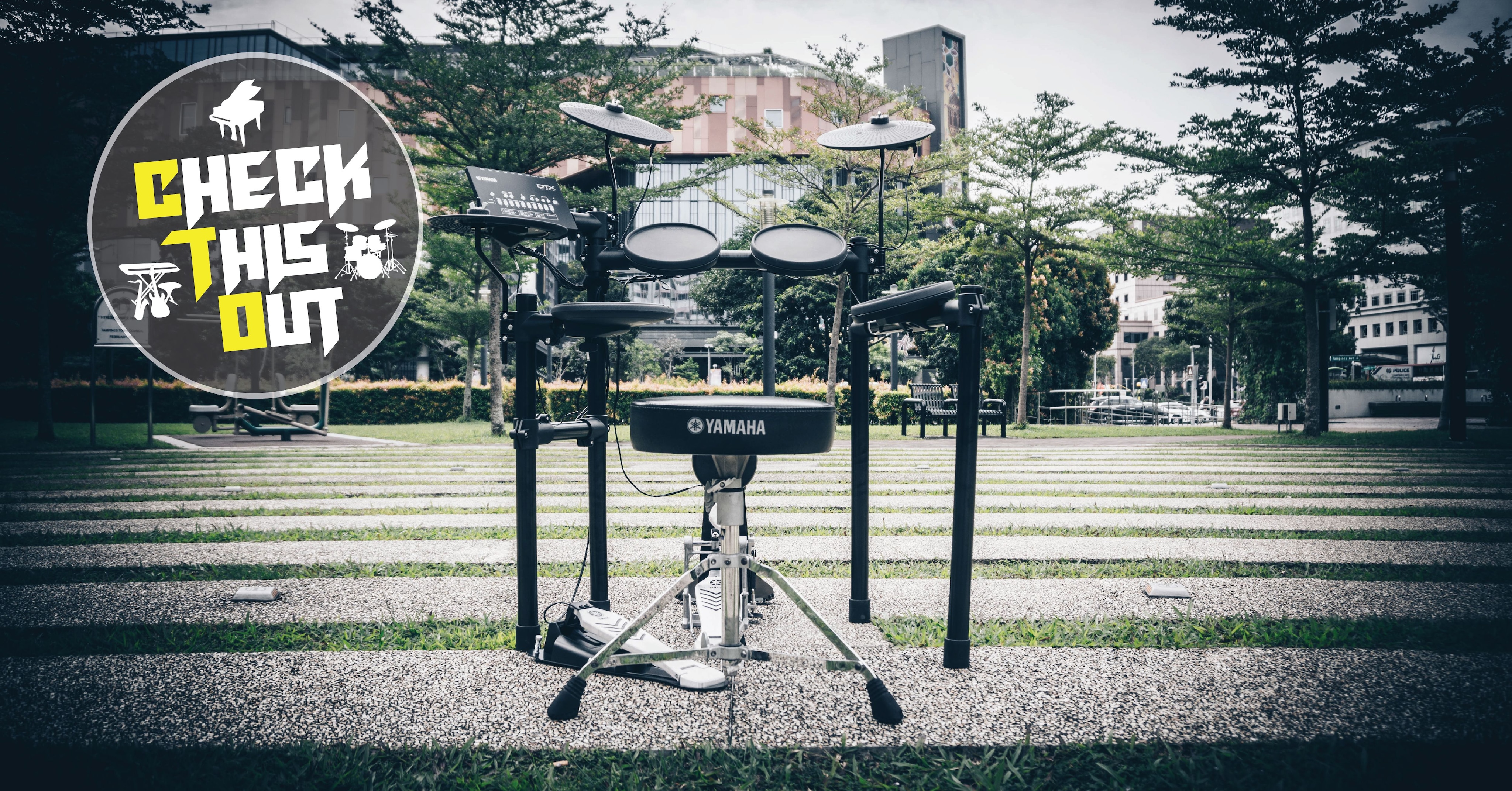 Yamaha has recently unveiled the New DTX402 series during the Summer NAMM 2018. The new DTX402K, DTX432K and DTX452K include better hardware upgrades and improved kit to help beginners improve their skills and techniques! Among its myriad improvements and new features are:

Image credit: Yamaha Music Singapore
Improved Design on Module
The new design of the DTX402 series module now has a flatter top and a simplified look with the function/name of training mode labelled with each button. This will save the time and efforts for beginners to navigate through the functions.
Tips: If you are a lefty drummer, the drum kit allows the module to be easily shifted to the middle of the rack for greater ease in playing.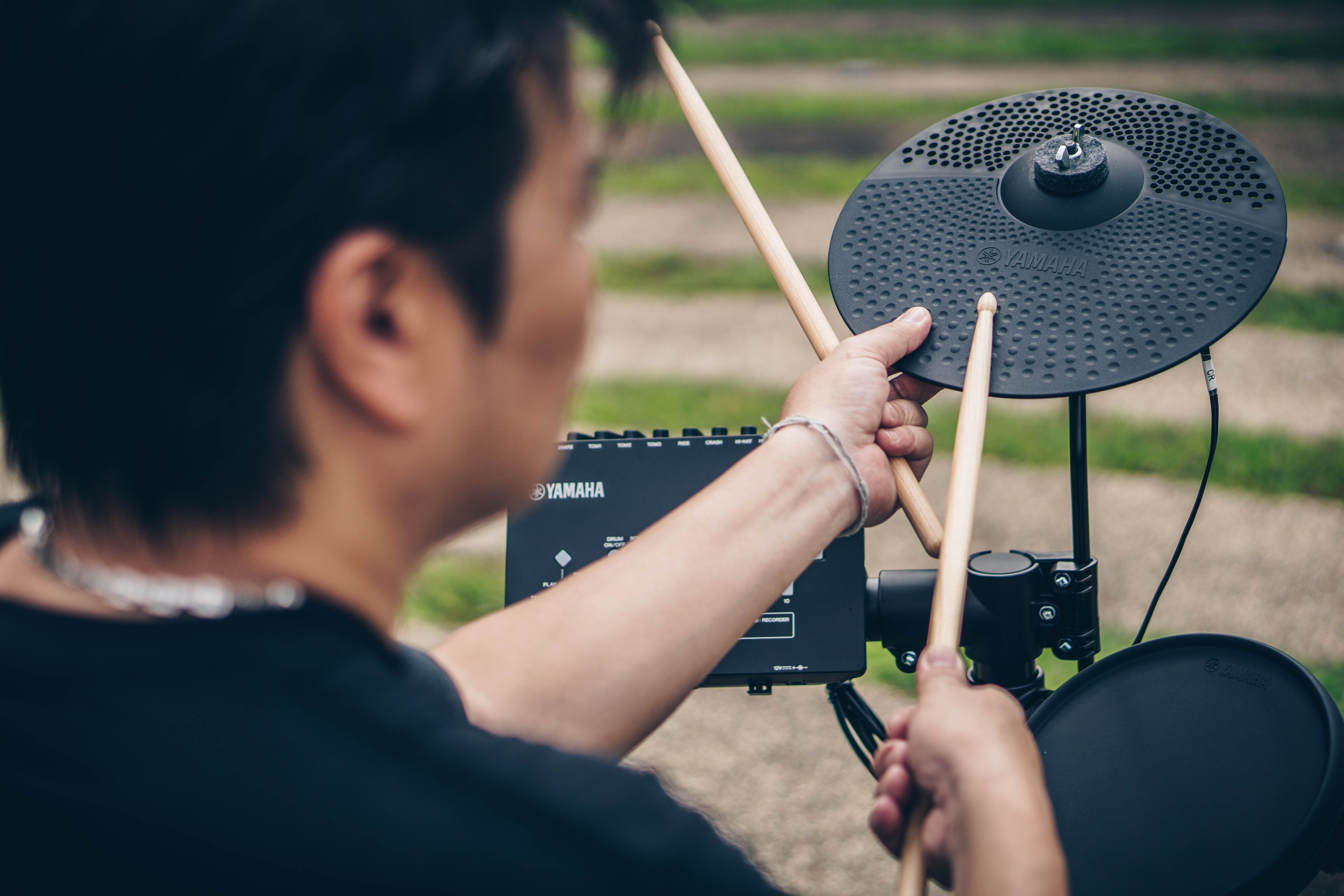 Image credit: Yamaha Music Singapore
Choke Function for Crash
With the new upgraded Crash pad, drummers can now practice the Choke technique on the cymbal itself. This is definitely one improved playability that brings you close to playing on an actual cymbal.
Tips: Check out drummers like Roger Taylor (Queen) who uses Choke function extensively.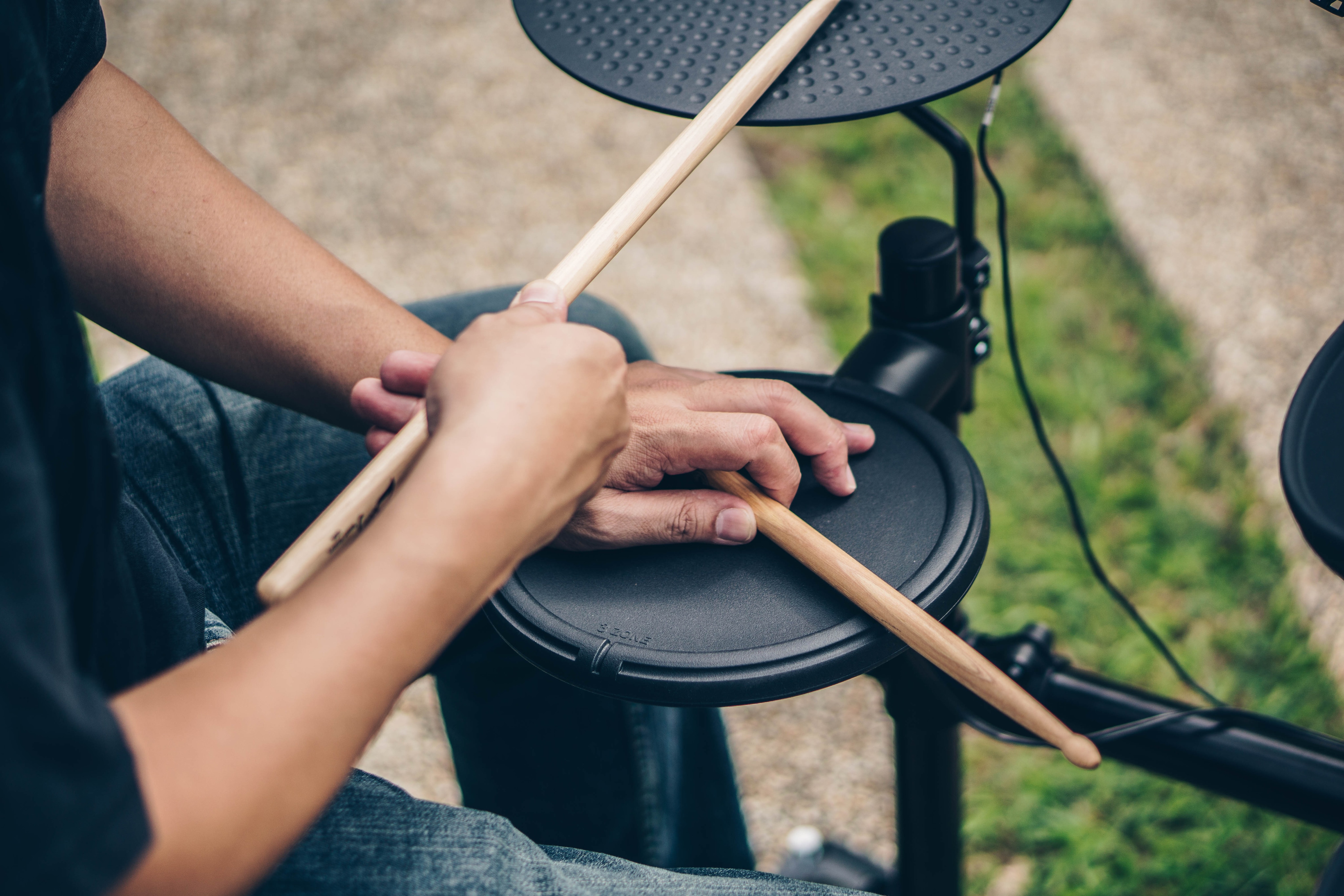 Image credit: Yamaha Music Singapore
Increased stability of rack
The new models feature a sturdier design which improved the stability of the rack. Drummers can now confidently jam on the snare pad without the worry that the pad might fall off. Height for toms and cymbals can be adjusted easily to suit the drummer's preference.
Tips: The pre-assembled package rack now make it much easier for beginners to set up the DTX on their own! Simply attach the pads and you are ready to jam.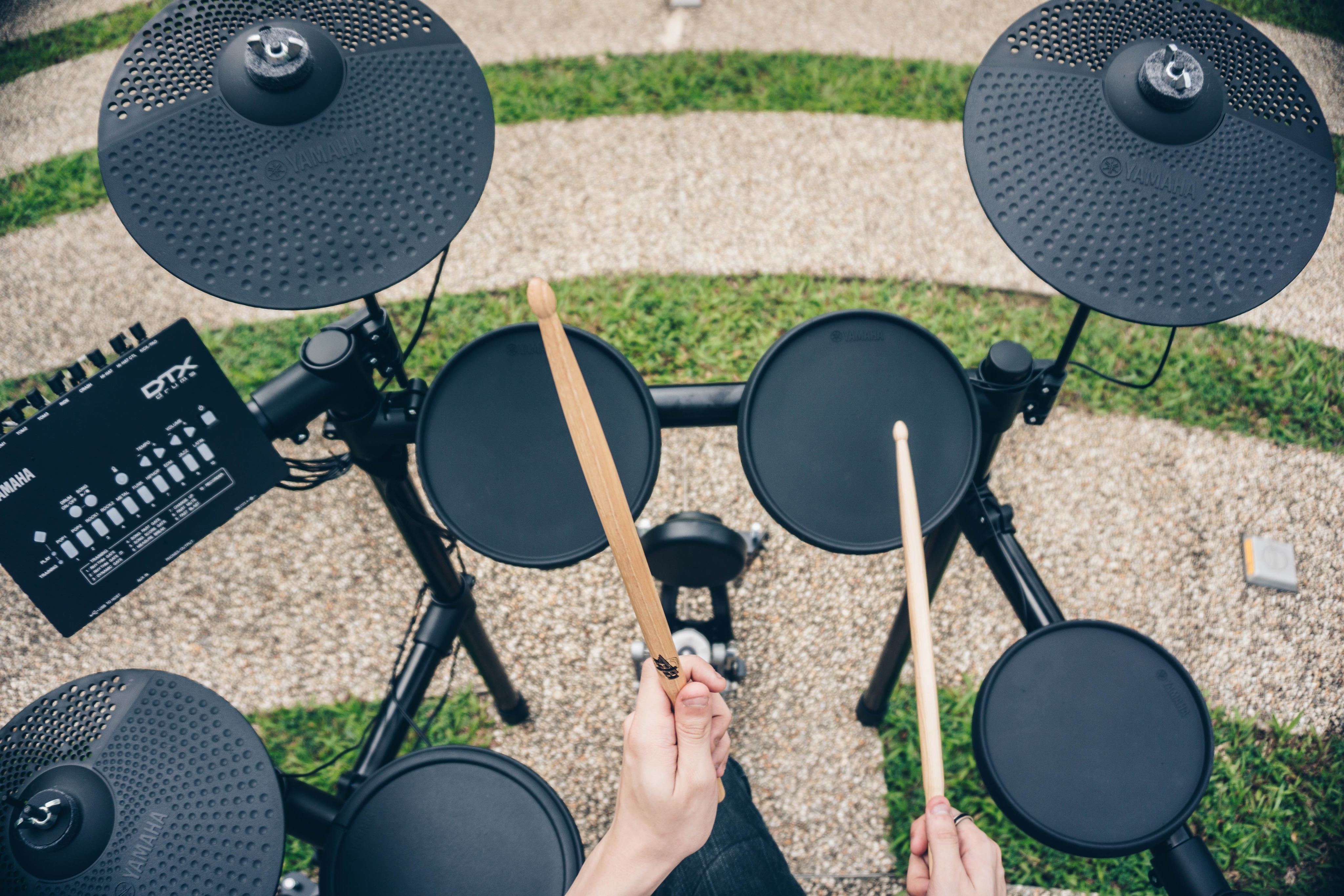 Image credit: Yamaha Music Singapore
DTX402 Touch app compatible with IOS & Android
The DTX402 Touch app has 10 Training Modes and Challenge Mode designed to make you a better and faster player. As previous drum app is compatible only with IOS users, the extension of the new DTX402 Touch is now available to Android users! (Yay to all non-iPhone users!)
Tips: DTX402 Touch app allows you to select/customize kits, song numbers, set up metronome and adjust the trigging parameters for your playing style with a simple swipe.
MIDI Recording
Along with the 10 unique built-in training exercises, the module now comes with a new function: MIDI Recording. Simply hook up the module to your computer and expand your kits further with MIDI capability – giving you the flexibility to create different sounds for your music.
Tips: The MIDI recording allows you to modify the drum sounds through a digital audio workstation like Cubase.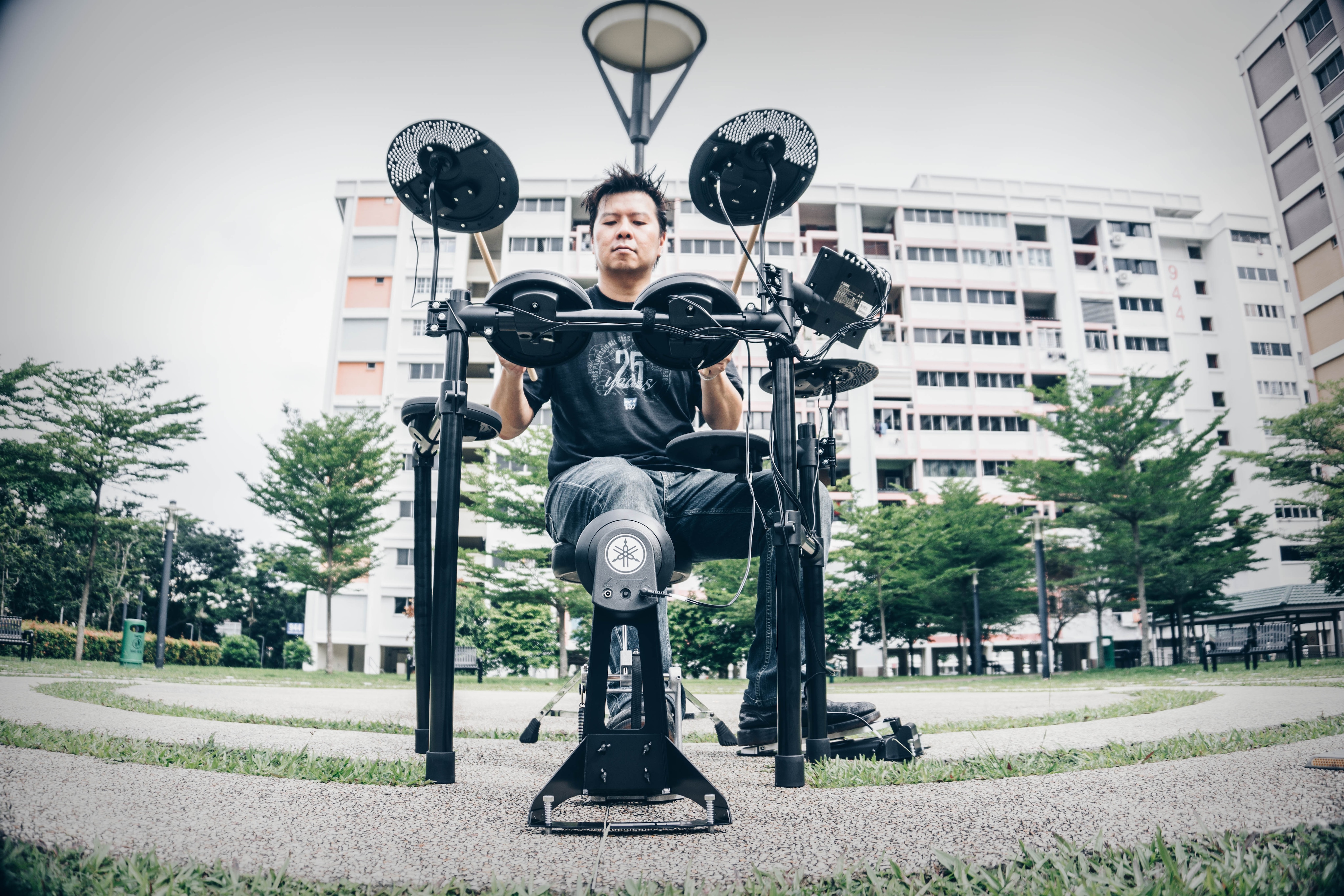 Image credit: Yamaha Music Singapore
With all these improvements on its functions and hardware kit, beginners will now be able to learn more efficiently than before! Do check out the new DTX402 series which are now available at our Yamaha retail stores (Tampines/Plaza Singapura).
#LimitlessDrumming – Let Drumming Know No Boundaries
If you are playing on a Yamaha electronic drum kit, simply hashtag #LimitlessDrumming with a picture or video – tag us @yamahamusic.sg on Facebook and show the rest what it means to you to be a limitless drummer. (Remember to set your post to public)
More information on the DTX402 Series:
DTX402 Series – What's NEW