5 Pointers to consider when buying a drum kit for your child
5 Pointers to consider when buying a drum kit for your child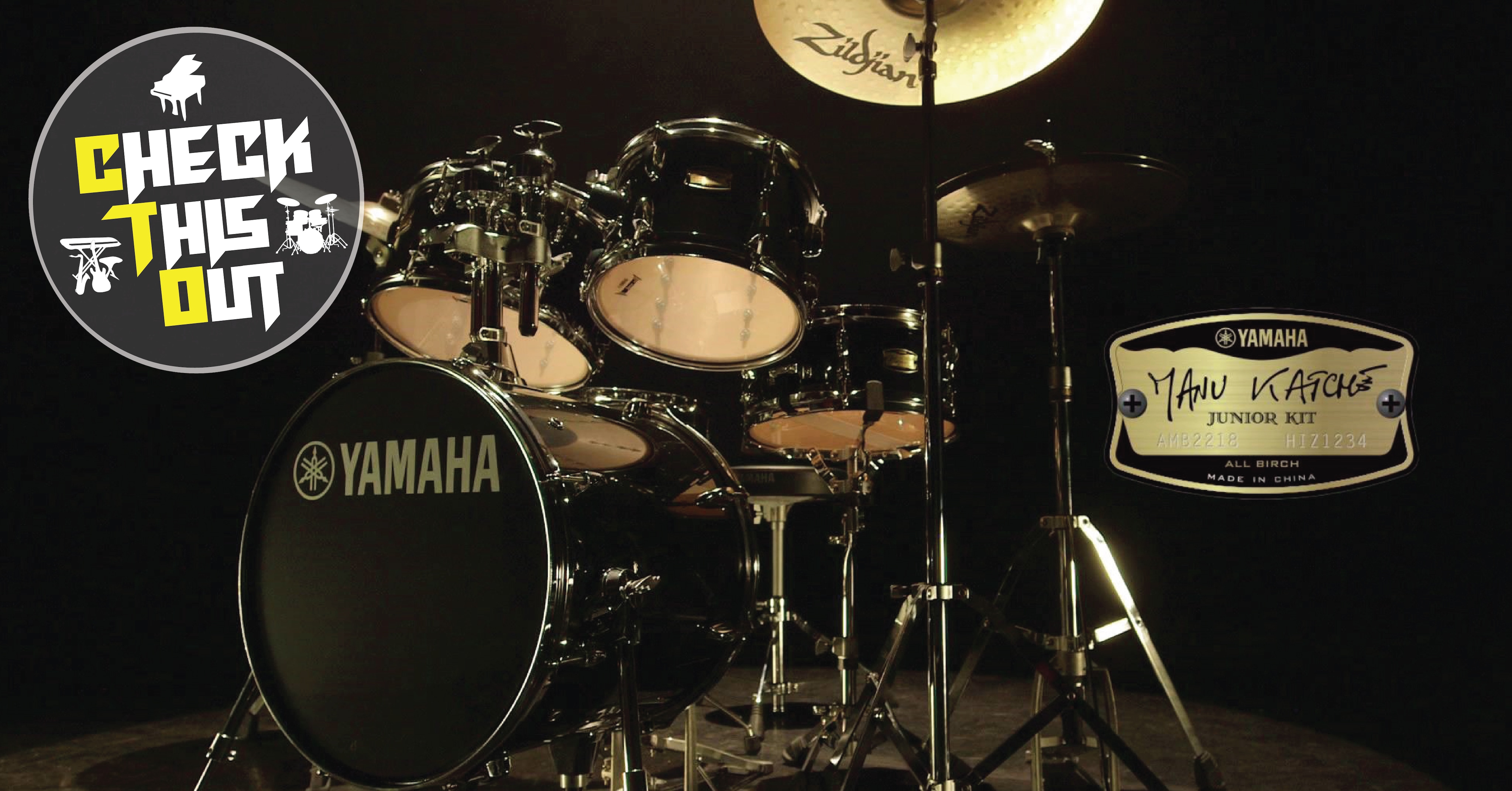 Image Credit – Yamaha Drums (Official)
Through the years, the pursuit of drumming at a younger age (from 3 years old onwards) helps to develop the child's sense of timing and coordination. Are your kids showing signs of interest for drumming? Here are the 5 pointers to consider for the purchase: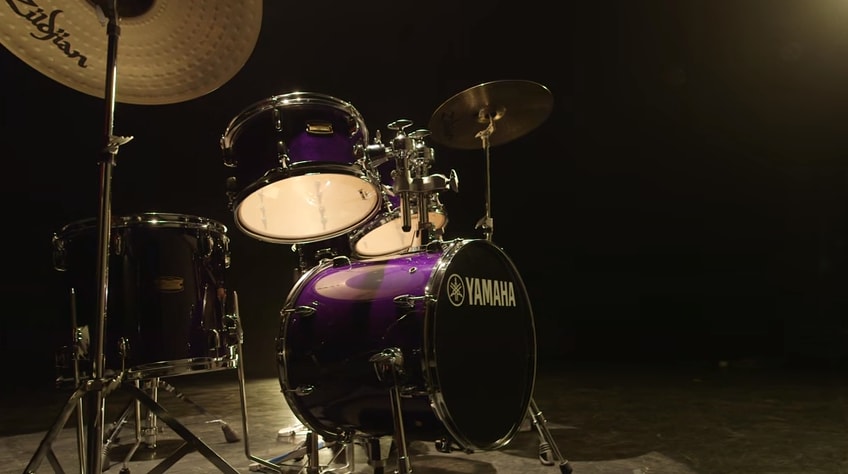 Image Credit – Yamaha Drums (Official)
- Space Constraint
Space limitation is a very common problem in Singapore. It is often the reason why people do not buy an acoustic drum. Though some buyers might opt for a 3-piece drumkit, it would be great for one to start off with a 5-piece drumkit instead. This will help your child get used to a standard 5-piece drum set up and not be intimidated by it in future.
Tips: You can try to position the drum set at the corner of the room where it will not affect the daily routine/movement of you and your family members.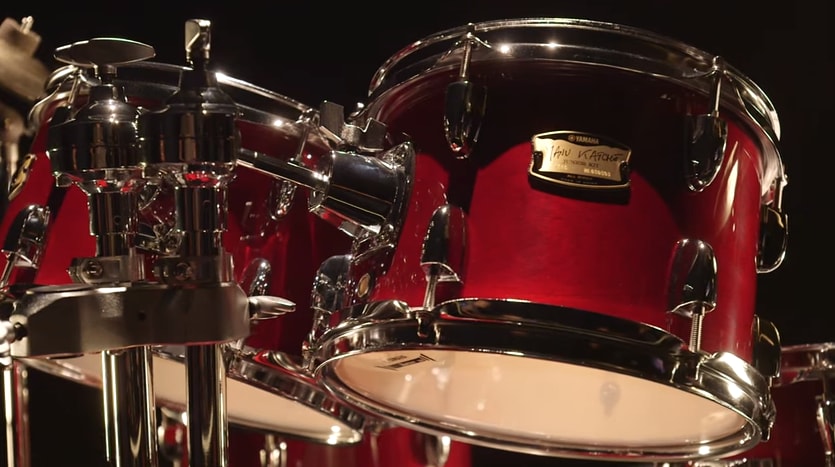 Image Credit – Yamaha Drums (Official)
- Quality
For learners, it is important to get a drum kit that is of quality and durability. It will help develop interest in music in a child as great quality instruments will produce great sounding beat which will not be outgrow by the child easily. With that durability, you might even be able to keep money in your pocket instead of upgrading to another kit!
Tips: Do check out videos and reviews by drum professionals to get a better understanding of the value that you are paying for.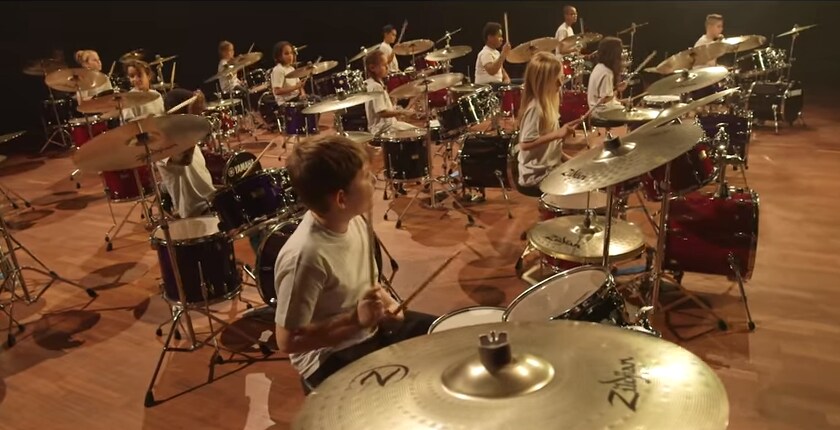 Image Credit – Yamaha Music London
- Flexibility
A good junior drum kit should be flexible to the needs of a child. Lower end drums are often non-adjustable. You wouldn't want your child struggling to adapt to the drum kit instead. Flexibility of a drum kit is useful when a drummer develops their personal preference or style while playing the drums i.e. position or height of the tom/snare.
Tips: Do check out the hardware of the drum kit to make sure that its quality will be able to provide the flexibility.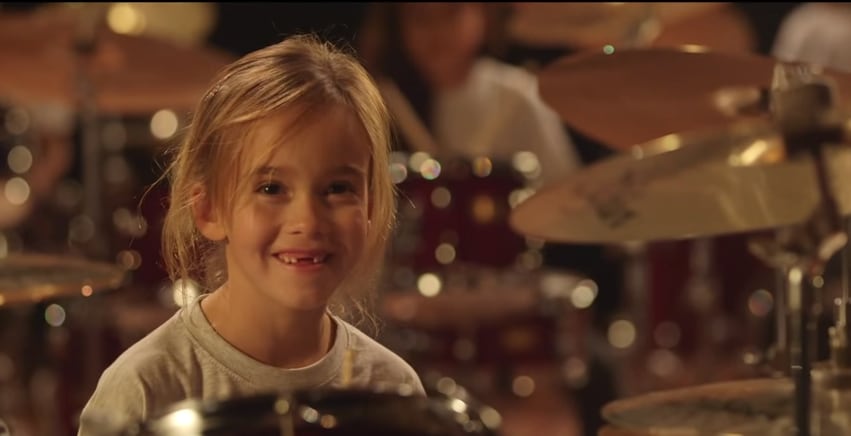 Image Credit – Yamaha Music London
- Price
Not sure if the drum kit is worth the price tag? As mentioned earlier, it will be good to check out the reviews/videos made by professional drummers. It would be great if your child can test out the display drum kit to make sure that they are comfortable with it. Drum kit from reputable brands will usually provide the necessary after-sale services which will certainly make your money well spent!
Tips: Remember to check out the warranty period and the after-sale services which will be provided by the retailer.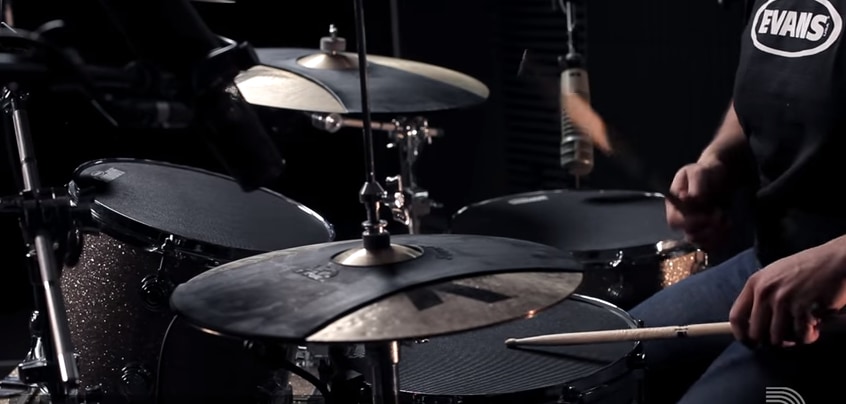 Image Credit – Evans Drumheads
- Sound Level
Most parents' concern is often with the volume of sound an acoustic drum kit would make, especially if we are living in an apartment. You certainly do not want neighbours to come knocking at your door! Fret not, there are many ways to reduce the sound of the drum kit such as having cymbal dampers, low volume cymbals or even duct tape on snare!
Tips: It will be great to have a thicker material carpet below the drum kit to dampen the sound of the drum kit not having it to affect the neighbours below you.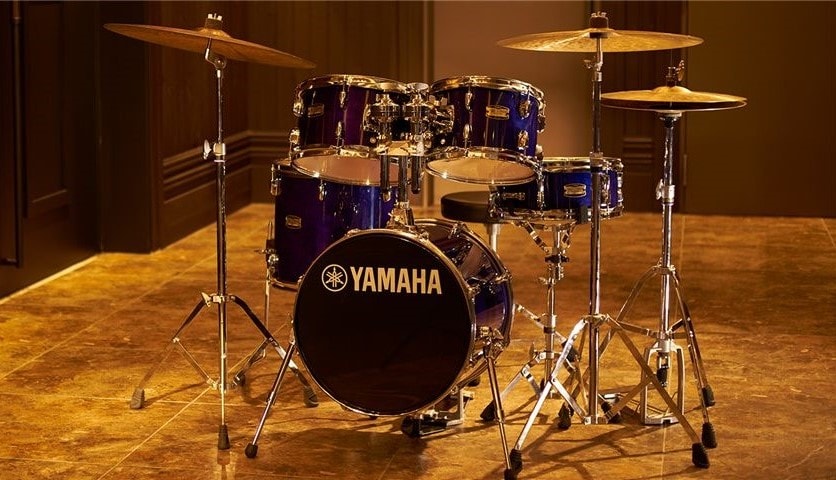 Image Credit – sg.yamaha.com
With that being said, Yamaha Manu Katché Junior Kit is one of the recommendations that you can check out! Not only for kids, this has also been used by professionals who need a compact drum kit for travelling and gigs.
5 Pointers to consider when buying a drum kit for your child