Yamaha Artist – Yao Xiao Yun
Yamaha Artist – Yao Xiao Yun
Biography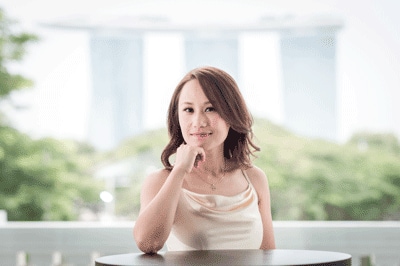 Yao Xiao Yun began her piano studies at the age of 5 under professor Yang Yun Lin and Zhao Xiao Sheng in Shanghai Music Conservatory. In 1995, at the age of 13, she recorded her first album, "Eight Works for Piano" by Chinese composer Chen Ming Zhi.
In 1999, Xiao Yun was offered a full scholarship by Singapore's Nanyang Academy of Fine Arts (NAFA) to study under Professor Yu Chun Yee.
During her time in NAFA, she took part in a solo and ensemble concert with Tang Quartet. In 2002, she won the "Best Piano Accompanist" in Singapore Vocal Festival. In the same year, she was also invited to perform piano solo for the full-length dance drama "Camina Burana".
In 2003, she graduated as the top student in NAFA and was awarded an honours degree by the University of Wales.
Award
Xiao Yun has won numerous rewards including Third Prize in the 1st ASEAN International Chopin Piano Competition in Malaysia (2004), First Prize in the 24th New Acropolis International Piano Competition in Madrid and First Prize in the Singapore National Piano Competition (open category, 2005). In 2007, she was conferred the five-star award in the Shanghai Tongzhou Mingpian Festival.
Performances
Xiao Yun has previously been invited for a recital in Singapore International Piano Festival and has performed in numerous venues in China such as Shanghai Conservatory of Music, Shanghai Art Theatre, and Shanghai University Arts Center. In 2009, she was invited to perform with ShanDong (China) Symphony Orchestra as well as piano concerto "Shi Mian Mai Fu" concert with Singapore Chinese Orchestra.
In 2011, she performed a piano recital by Chopin in Singapore Conference Hall with great success. In 2014, she was invited to work with her father in a concert by NAFA Club. They presented their new creations by combining arts and piano music which attracted lots of publicity on TV, magazines and newspapers. In 2015, Xiao Yun was invited to perform a piano recital in the International Culture Arts Festival in New York as a guest artist. In 2016, Xiao Yun successfully performed in a series of concerts with world class flautist Susan Milan and Jean Michel in Shanghai. In 2017, Xiao Yun presented her piano recital in Victoria Concert Hall and received rave reviews from both experts and scholars alike. Most recently, in 2018, Xiao Yun also successfully presented a well-known Piano concerto "Yellow River" with Musicians Society of Singapore Symphony Orchestra in Singapore and Malaysia.
Music Educator
Besides being an accomplished pianist, Xiao Yun is also a passionate and dedicated music educator. Xiao Yun teaches both privately, as well as under the NAFA School of Young Talent as a piano lecturer. Many of Xiao Yun's students have received outstanding results in their ABRSM Grade 8, Diploma and LRSM examinations; majority of which managed to achieve this feat at a very young age. Numerous of her students are also award recipients in competitions such as Yamaha piano competition, Asia Youth international piano competition etc.
Interview with Yamaha Artist, Yao Xiao Yun
How did you start out your journey as a professional pianist?
I have always been very attracted to music, particularly piano, ever since I was a young girl. The thought of becoming a professional pianist, however, did not cross my mind, not until several professors from Shanghai Conservatory of Music who witnessed my piano performance and encouraged my parents for me to pursue an education in music.

I also consider myself extremely fortunate to have met two important mentors in my journey to become a pianist: Zhao XiaoSheng, a famous professor of the Shanghai Conservatory of Music and Yu Chun Yee, the only Chinese senior professor at the Royal College of Music in London. Their guidance and leadership in the professional field has had a profound impact on my career. Under their tutelage, I attained awards in several major competitions, and participated in numerous solo and ensemble performances, all of which helped to shape my path as a professional pianist.
Can you share more about your passion in piano and music?
Personally, piano performance is a kind of spiritual comfort. As one of the main music genres, the piano represents an entire band, the whole world and universe. I have been pursuing another spiritual realm brought about by piano performance. Developing from a piano player, pianist to piano masters, this is not just a breakthrough in skills but a unique understanding and feeling of music. Therefore, for me, the love of piano music is a process of continuous exploration and experience.
What does Yamaha mean to you?
Yamaha has always been a brand with world-class quality, yet is also one that is close to people's hearts. For performers, most of the concerts use Yamaha's concert grand due to the superior sound quality and suitability for any kind of concerts. For home use, Yamaha have numerous models and sizes that suits any kind of homes and is able to meet the distinct needs of every individual. Personally, I owned two Yamaha grand pianos at home. These are two pianos which offer equal quality in teaching that brings about a sense of harmony to students and family. The wonderful sound quality and sensitive touch keys greatly improve student's performance and playing technique.
Any upcoming concerts or projects which we can look forward to?
I will be holding a concert titled "Rhyme – When Chopin meets East" at the Singapore Conference Hall on the 14th of September. I will be leading my students in performing piano pieces featuring Chopin's works and oriental classics. We will have three Yamaha Grand Pianos on stage as we present to the audience piano in four hands, six hands and even twelve hands!

As a Yamaha Artist, I am extremely excited to have three Yamaha Grand Pianos on the same stage. I am thankful to Yamaha for sponsoring these pianos for the concert.
Lastly, any words of advice for aspiring pianists?
As a pianist and educator, I hope that all students and friends can truly enjoy playing piano. Keep listening and improving your techniques, but most importantly to use your heart to feel the beauty of a piano.
Yamaha Artist – Yao Xiao Yun