Y-DACC Singapore Appointed First Dante Certification Training Center
Y-DACC Singapore Appointed First Dante Certification Training Center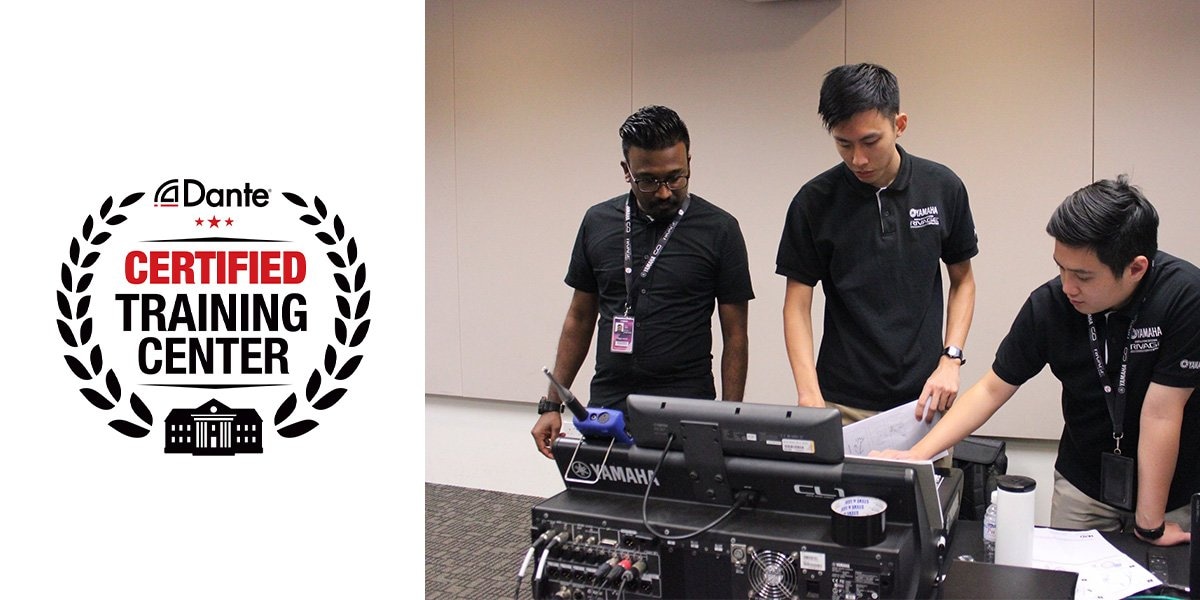 Audinate(R), the inventor of industry-standard audio networking solution Dante™, is expanding its global training services by collaborating with universities, trade schools and flagship manufacturer training centers to establish Dante Certified Training Centers (DCTC). With a long and successful working relationship on Dante implementation, it was natural that Yamaha would be chosen by Audinate as the first to deliver immersive, hands-on Dante training and to administer exams for sound and video engineers. The world's first DCTC has recently opened at Yamaha's Digital Audio Creative Center in Singapore.
Committed to helping sound engineers learn about audio networking technology, Audinate established its global Dante Certification Program in 2016. Three sequential levels of certification are available, ranging from an introduction to audio networking through managing audio-video in a secured, Layer 3 routed environment. Classes are available both online and in-person. In January, the Dante Certification Program will receive its '2021 Edition' update – its first major refresh in five years. This will include many significant updates, including the addition of video to the Dante solution.
At the Yamaha Digital Audio Creative Center Singapore (Y-DACC), Yamaha Singapore offers both pre- and post-sales education to sound engineers, helping them to learn about audio technology and mixing with Yamaha digital systems. Yamaha's global education and support program is highly regarded throughout the industry and so, when Audinate was looking to open its first DCTC in South Asia, locating it at Y-DACC Singapore was an obvious choice. Here, hands-on sessions are delivered with Yamaha's flagship RIVAGE PM10 digital mixing system, alongside the CL and QL series digital consoles, which are well-known by engineers throughout the world. Training for installed audio system solutions is also provided, including signal processors, multi-channel amps and speakers.
"Our DCTC is a solid platform for both Audinate and Yamaha to educate sound engineers about the latest digital audio networking technology," says Yamaha Singapore's Lawrence Tan. "At Yamaha Singapore, all members of the Pro Audio team are certified to deliver Levels 1 and 2 of the Dante Certification Program. In addition, we are currently working closely with Audinate to increase the number of Master Instructors who can deliver Level 3 training, especially in the updated 2021 Edition program."
Chihaya 'Chick' Hirai, General Manager, Pro Audio Marketing and Sales Department at Yamaha Corporation, previously worked at Yamaha Singapore and recognises the quality of the training provided.
"I was always very proud of Yamaha Singapore's active training initiative when I was a member of the team," he says. "I believe that this collaboration will further strengthen the partnership between Yamaha and Audinate and I look forward to our companies working even closer together, bringing Dante education at all levels to sound engineers throughout the world."
The first Dante training sessions to take place at Y-DACC Singapore are on Tuesday, 8 December (Level 1) and Wednesday, 9 December (Level 2). Please register in advance.
For more information about the Dante Certification Program at Y-DACC Singapore, and information about our training activities in each country, please visit Yamaha's Audioversity web site. For further information about Audinate and the global Dante Certification Program, please visit Audinate Web site.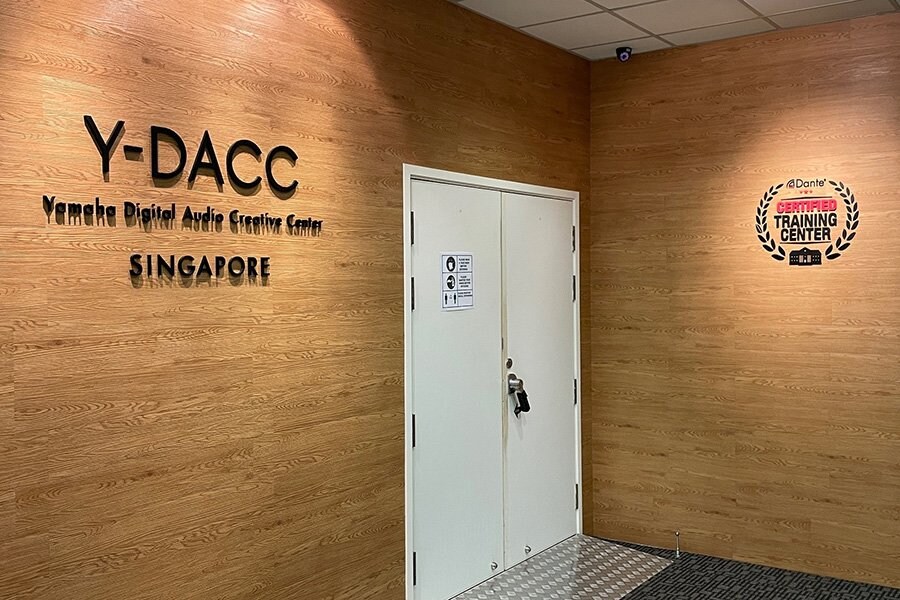 Y-DACC Singapore Appointed First Dante Certification Training Center