Hello Yamaha @ Suntec - 2 Amazing Days of FREE Yamaha Music Trial Lessons
Hello Yamaha @ Suntec - 2 Amazing Days of FREE Yamaha Music Trial Lessons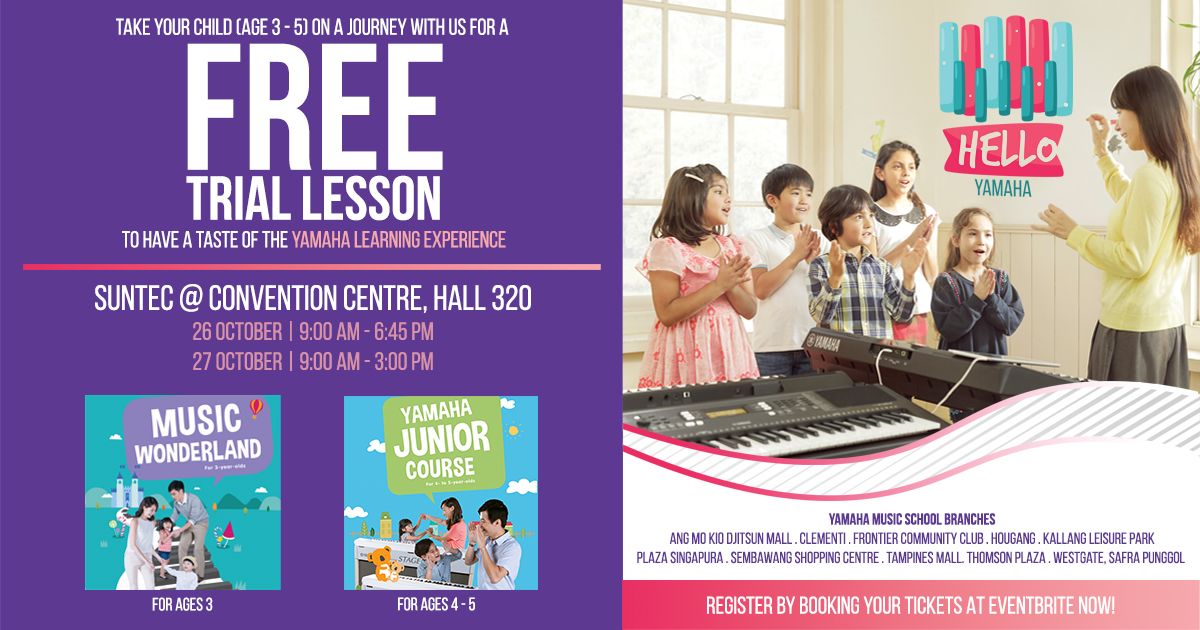 HELLO Yamaha welcomes all parents with children (Aged 3 - 5) to an exciting musical journey. Come together as a family and have a taste of the Yamaha learning experience for FREE! We will be giving away a FREE Colouring and Stickers Gift Set to all participants!
Event: HELLO Yamaha
Date: 26th & 27th October 2019
Location: Suntec Convention Centre Hall 320
To register, visit REGISTER
We hope to see you there!
Hello Yamaha @ Suntec - 2 Amazing Days of FREE Yamaha Music Trial Lessons