Yamaha International Highlight Concert
Yamaha International Highlight Concert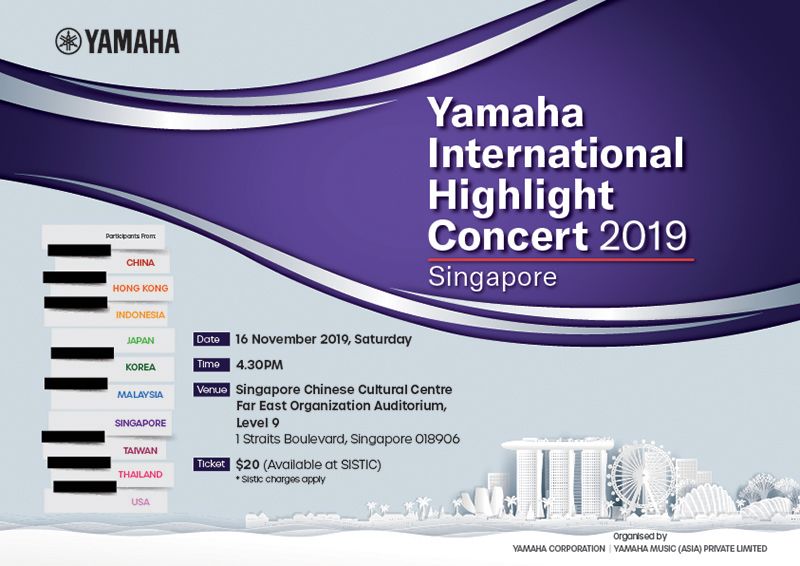 Organized by Yamaha Corporation Japan and Yamaha Music (Asia) Private Limited, this is the first Yamaha International Highlight Concert to be launched globally. The concert features Yamaha Music School students from around the world, and the audience will be treated to various styles of performances.
To display the culmination of the Yamaha Music Education System, and to provide a platform for students from China, Hong Kong, Indonesia, Japan, Korea, Malaysia, Taiwan, Thailand, The United States of America and Singapore, this will definitely be a concert like no other. With an interesting program of solo performances on piano, electone, ensemble arrangements including flute, drums, vocal, and a segment on 'motif improvisation', it will surely give the audience a memorable impression.
Out of the 142 submissions received by Yamaha Japan, video auditions were conducted, and this concert will showcase the selected few.
Grab your tickets to the Yamaha International Highlight Concert at Sistic now!
Yamaha International Highlight Concert