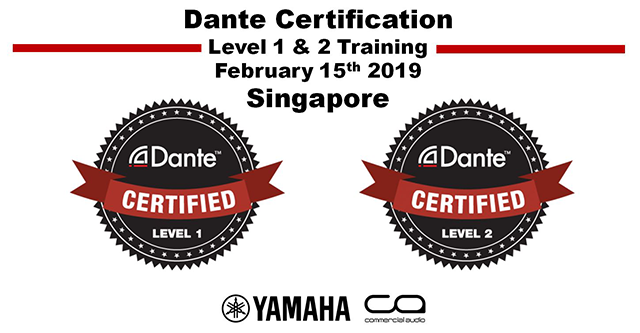 Dante Certification Level 1 & 2
Training Application Form
Thank you for showing interest in this training session for Dante Certification!
To register for this excellent opportunity to learn Dante at no cost, please fill out the following information and press the "Submit" button.
Due to very good response , this training is already fully registered.
We are accepting your registration as interest for next available Dante Level 1 & 2 certification training which we will notify to your registered email address.
Please note *Required Information