Yamaha Electone Festival 2018 – Heats
On 22nd April 2018, the event was held successfully at NAFA Lee Foundation Theater (Campus 3).
32 solo competitors and 13 ensemble groups took to the stage to battle for a place in the Finals.
Here are the participants – thank you for your participation!
Program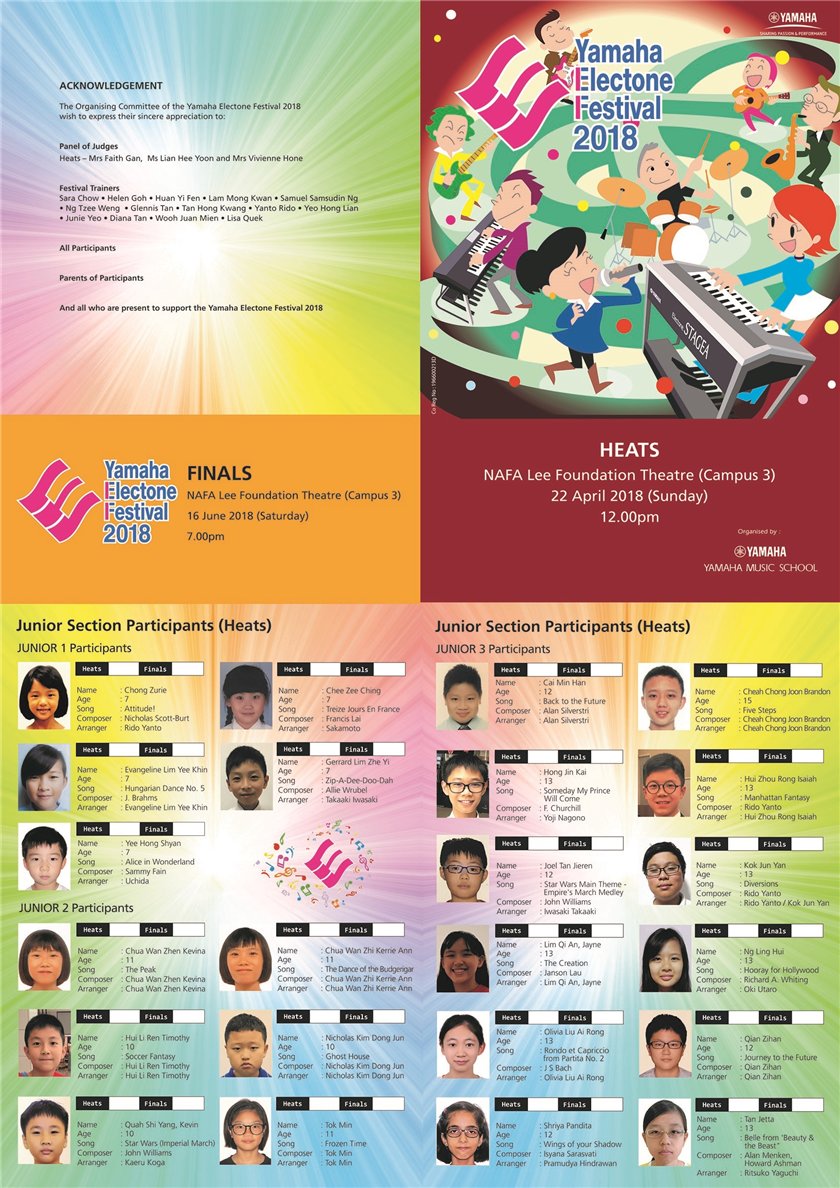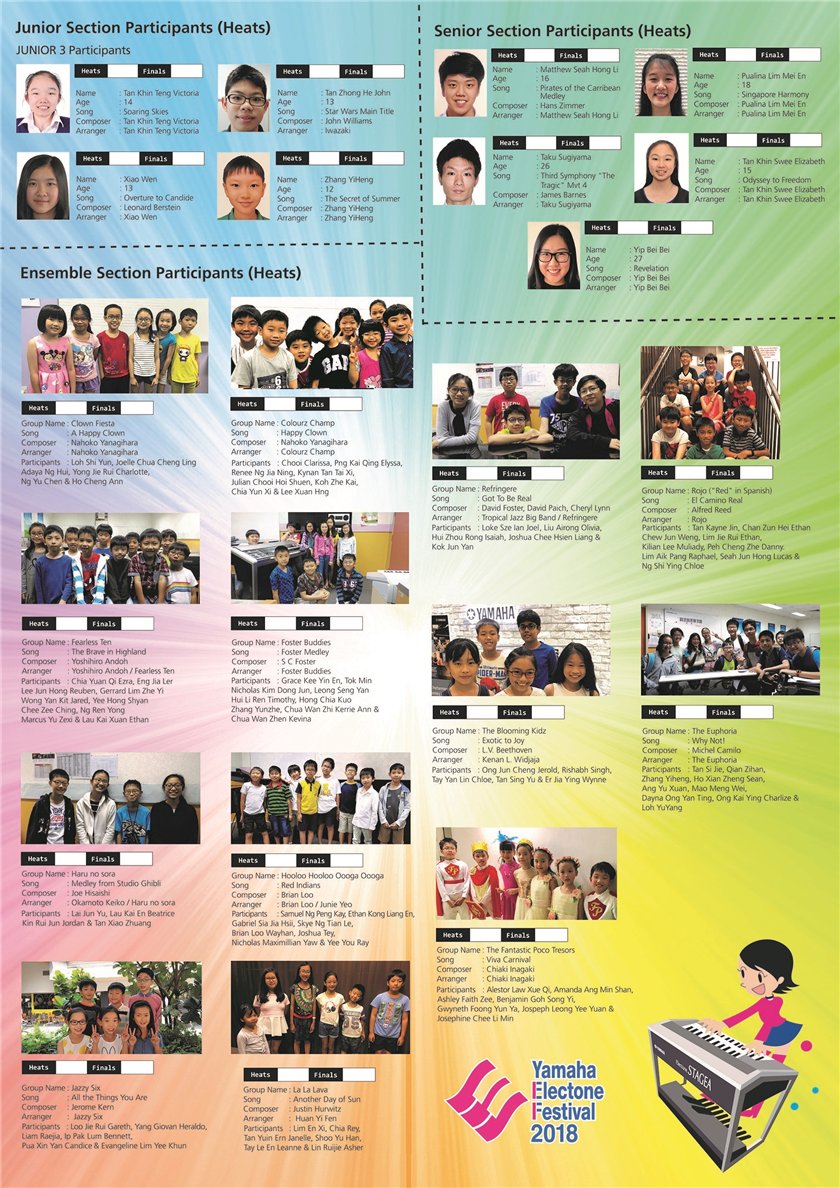 Meet the finalists – our heartiest congratulations and best wishes for the Finals!
Junior 1 Section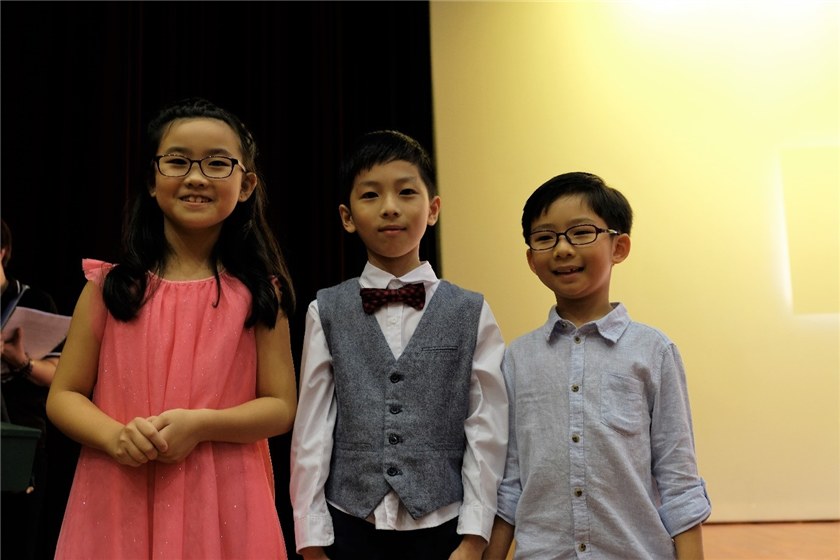 From left to right: Chee Zee Ching, Gerrard Lim Zhe Yi, Yee Hong Shyan.
Junior 2 Section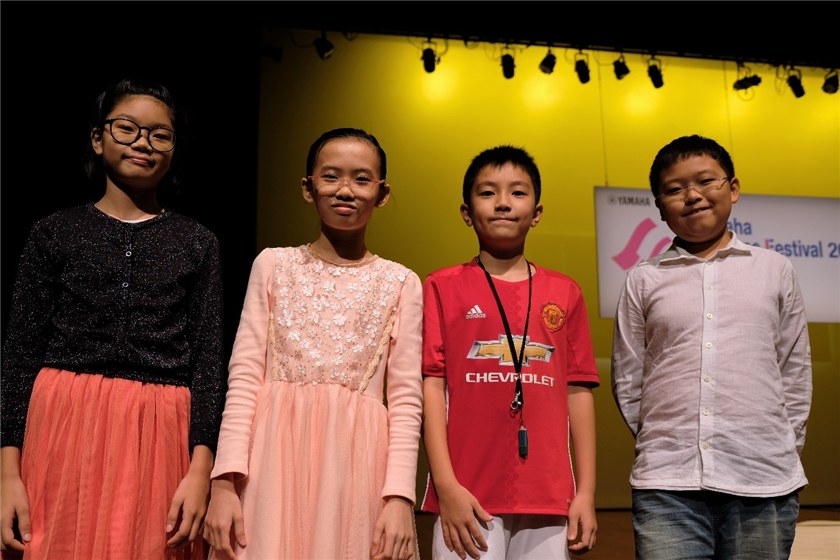 From left to right: Tok Min, Chua Wan Zhi Kerrie Ann, Hui Li Ren Timothy, Nicholas Kim Dong Jun.
Junior 3 Section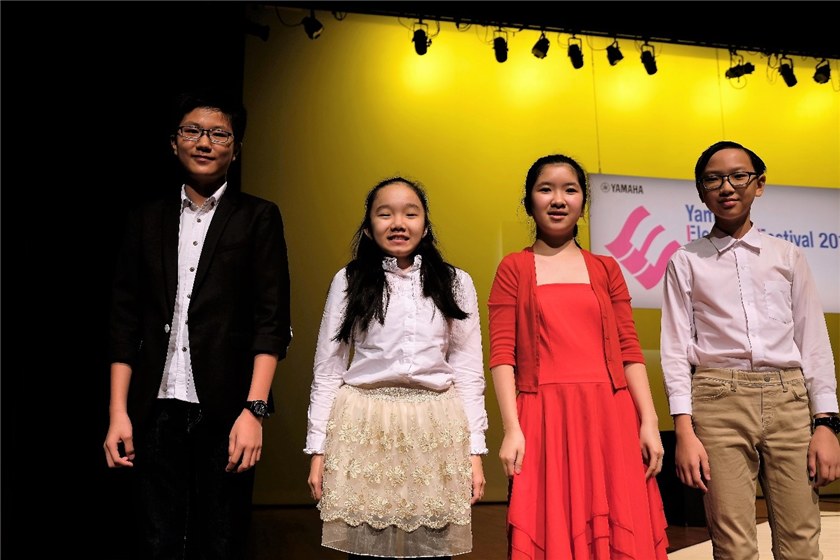 From left to right: Qian Zihan, Tan Khin Teng Victoria, Xiao Wen, Zhang YiHeng.
Senior Section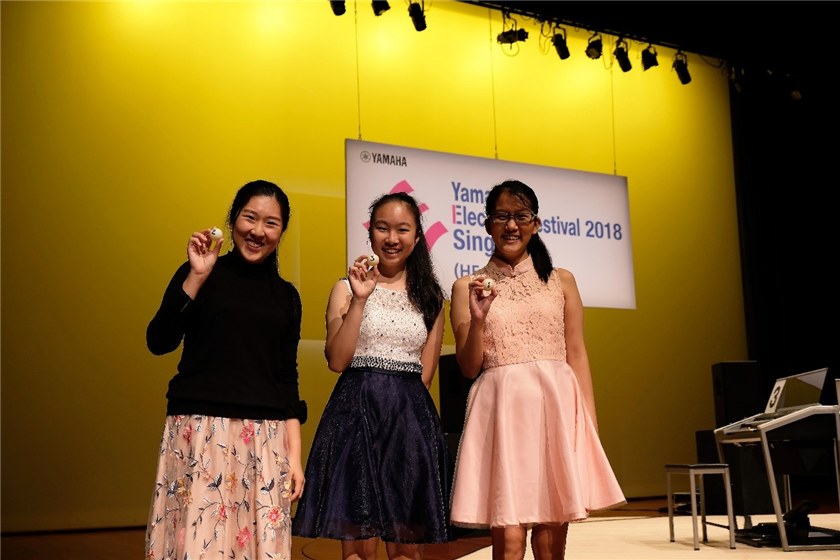 From left to right: Yip Bei Bei, Tan Khin Swee Elizabeth, Pualina Lim Mei En.
Ensemble Section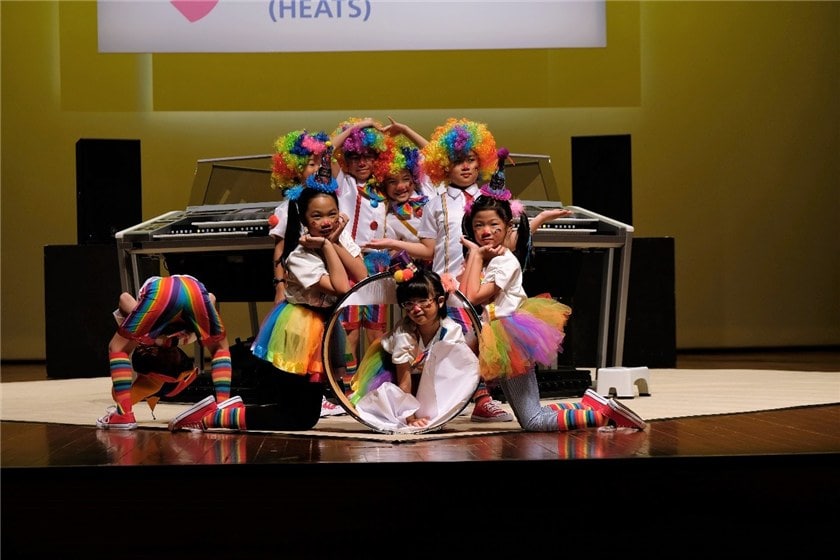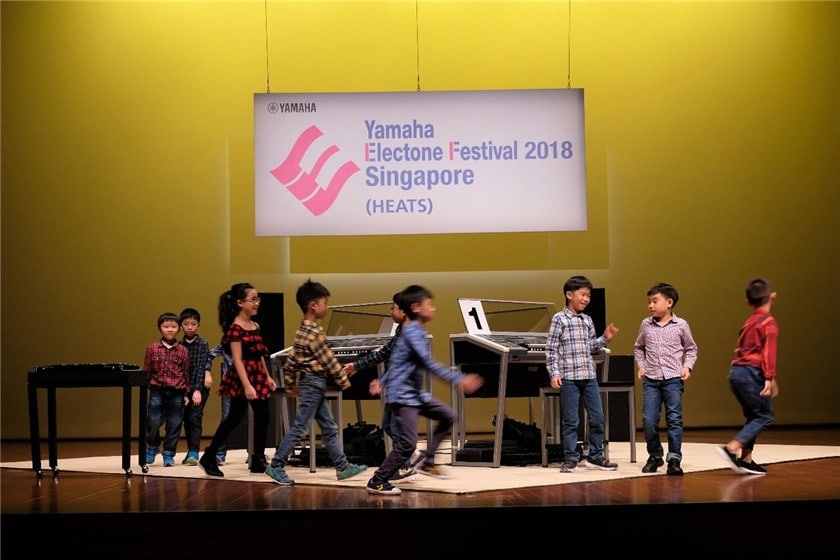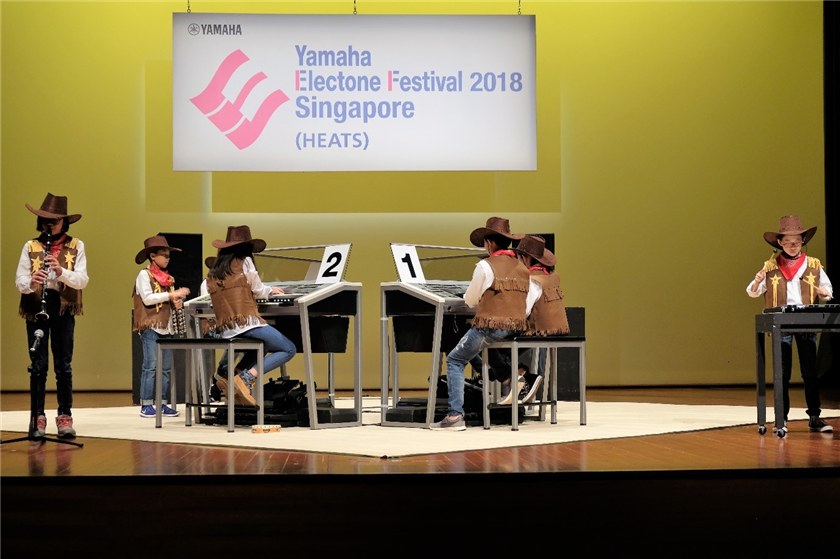 Hooloo Hooloo Oooga Oooga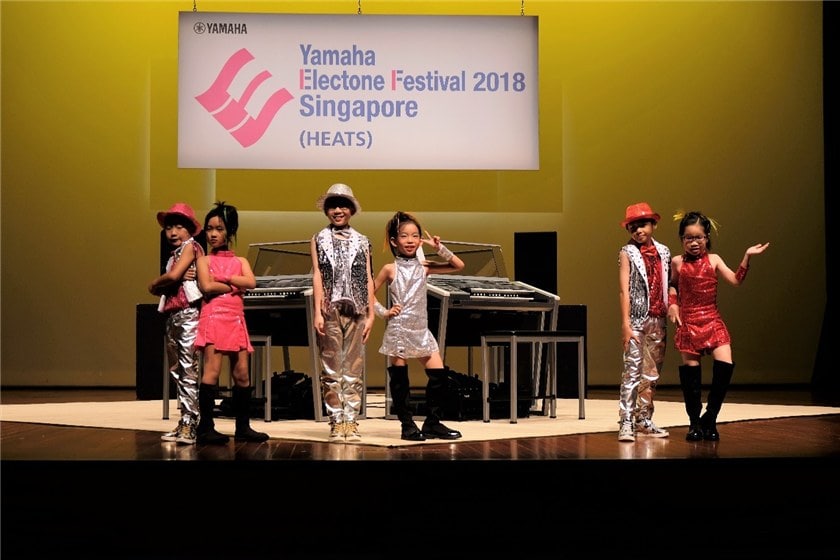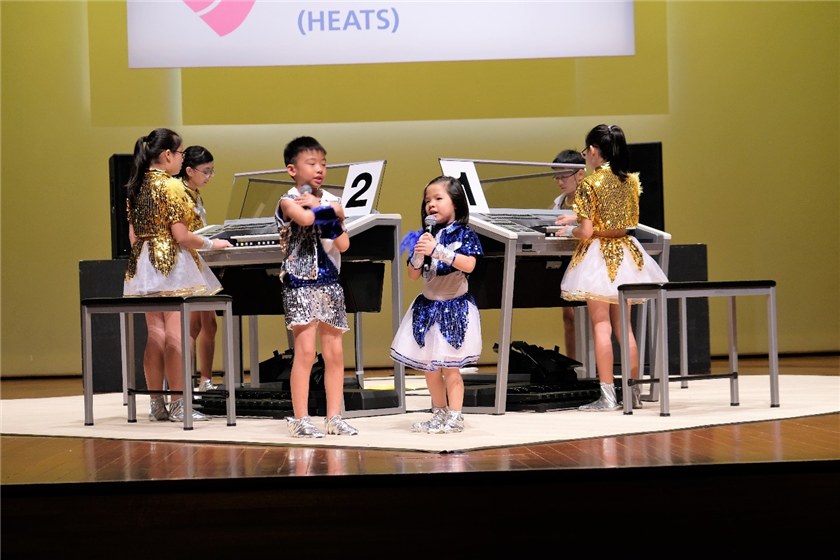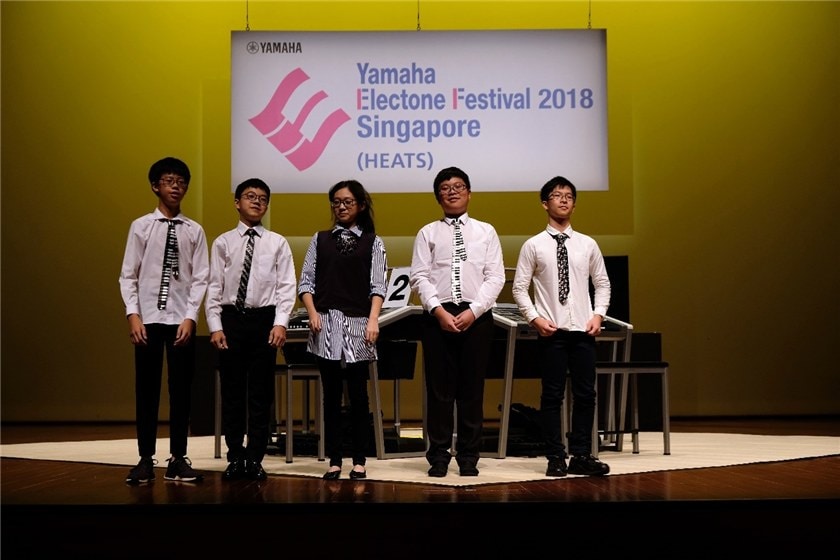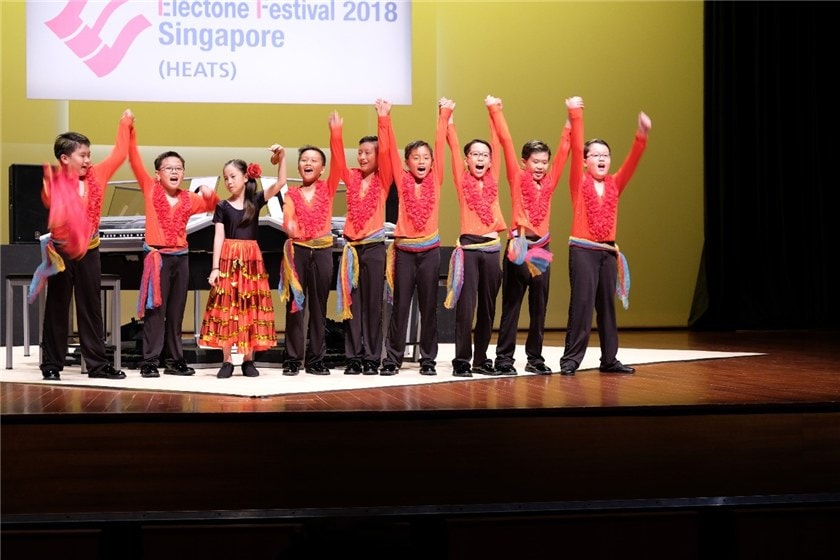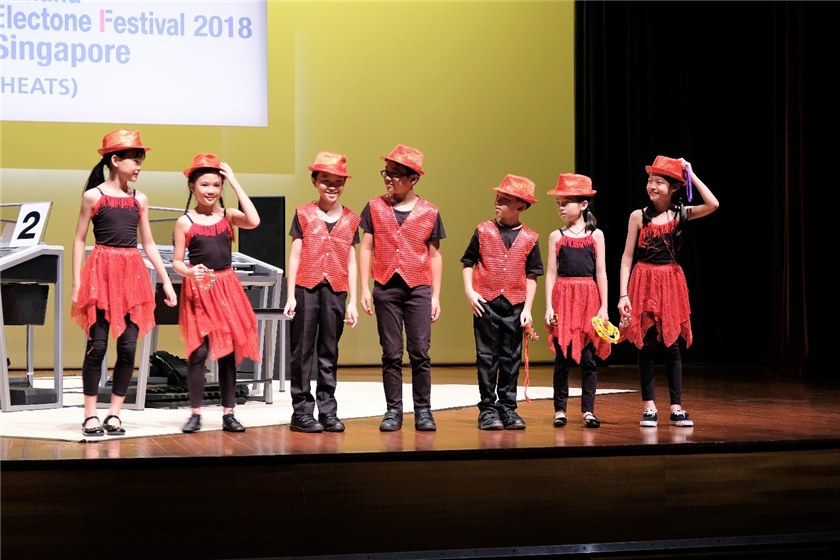 The Fantastic Poco Tresors
See you all at the Yamaha Electone Festival Finals on 16th June 2018!