Yamaha Piano is a proud supporter of the Skandalkonzert.
Presenting an edgy classical music experience at Zouk, Singapore's dance mecca, are two of Singapore's most exciting young musicians Jade Tan Shi Yu (Mezzo-Soprano, www.jadetanshiyu.com) and Churen Li (Piano, www.lichuren.com). Enjoy a cocktail mix of classic and offbeat performative elements with a straight shot of experimentalism, as we question the traditions of classical music performances.
P.S. Due to venue restrictions, this event is exclusively for above-18's.
Yamaha & Bösendorfer Artist Churen Li
Interview with Yamaha & Bösendorfer Artist Churen Li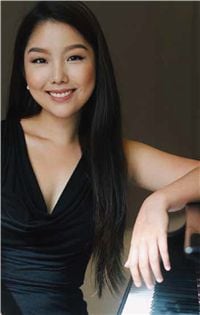 Interview with Yamaha & Bösendorfer Artist Churen Li
Praised for her "extraordinary skill" in the South China Morning Post (Hong Kong), and the "epitome of poise and polish" in The Straits Times (Singapore) well as "a pianist who gives new spirit and breath of life to [her] bewitching performances" in the Ragusa Times (Sicily), 22-year-old Singaporean pianist Churen Li continues to impress audiences with her musicality, poetry and charm. She was listed on Singapore Tatler's Generation-T List 2018, a celebration of "50 of the brightest connectors, creative visionaries, influential innovators and disruptive talents in Singapore."
In 2015, she performed as the soloist in a tour of Macau and Hong Kong with the Yong Siew Toh Conservatory of Music Orchestra, at the invitation of Singapore's High Consulate in Hong Kong as part of the SG50 celebrations. Other concerto engagements include performances with the Singapore Symphony Orchestra, Klassiche Budapest Philharmonic, Metropolitan Festival Orchestra Singapore, Mikhail Jora Philharmonic of Bacau and NUS Symphony Orchestra.
Churen has won top prizes at international and national competitions, including the 1st Prize at the International Young Talents Piano Competition of Barlassina (2014), International Piano Competition "Pietro Argento" (2014), PianoTalents Milano (2014), Yong Siew Toh Conservatory Concerto Competition (2014), Ars Nova International Piano Competition (2012) and National Piano and Violin Competition – Senior Category (2011) and 3rd Prize at the Aarhus International Piano Competition (2011).