Thailand Representatives At APEF 2017
Vorapol Likitcharoenphan (11 years old), Warit Techakanont (15 years old), and Thanagun Dheravijaranayankul (19 years old) are proud to represent Thailand at the APEF.
Vorapol Likitcharoenphan will compete in Junior Section 2 with his composition, Whisper Of The Hill, which tells the story of the Karen and their way of life in the forested region of northern Thailand. The electone is ideal for his composition because its "diversity of sounds... can mimic the sound of nature such as wind, animals and people". It helps to set the mood and visualize the scene up in the mountain where the Karens live. On his recipe for success, he humbly replied that he believes in trying his best and learning from others and experiences such as APEF will help him to improve his skill and technique. His aspirations include becoming a musician and an electone instructor.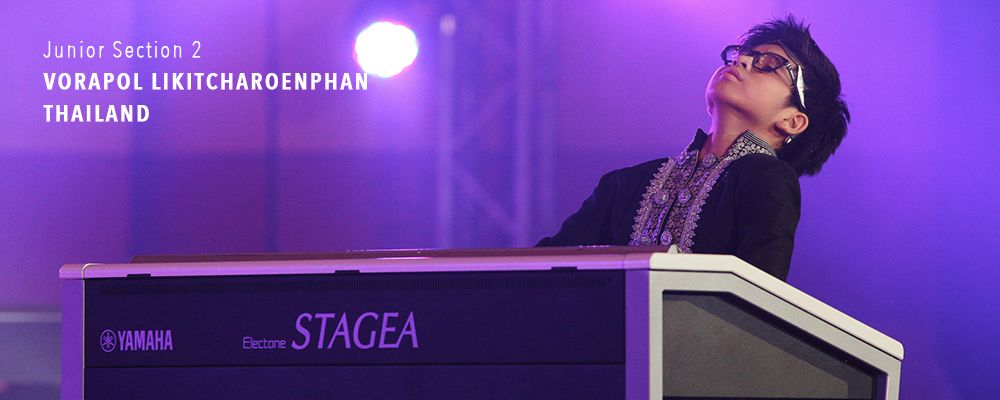 Warit Techakanont (15 years old) will represent Thailand in Junior Section 3 of APEF. He feels that APEF is "a great opportunity to experience performing in a regional competition" as well as making new friends from various countries. His composition, The Matrix of Illusion, "conveys a key message that sometimes what we see may not be the truth" and the same subject matter may seem different from a different perspective. His music strives to offer "several perspectives" for us.
He has been playing the electone since 5 years old and it has become his best buddy, introducing him to a "wonderful world of music, especially jazz". Warit feels that being himself and presenting himself through his music has brought him thus far. He wants to be a jazz musician, composer, and music teacher in future.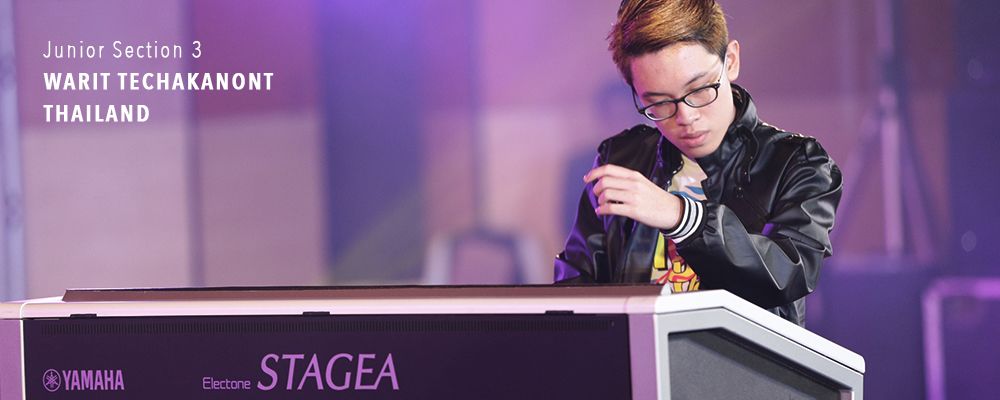 Thanagun Dheravijaranayankul will compete in the Senior Section and he is thankful for the chance to represent Thailand at APEF. His composition, Light After Rain, exhorts that "hard times do not last forever" and that things can only go up when you hit rock bottom.
What he finds amazing about the electone is the feeling of seemingly playing each instrument in a band all by himself. To him, practice makes perfect and that is key to success. He hopes to continue to play the electone and to bring happiness to everyone through his music. Music will always be a part of his life, he said.