Taiwan Representatives At APEF 2017
Chen Fa-Yun (10 years old), Hu Shin Yin (15 years old), and Liu Hao-Yu (17 years old) will present Taiwan at APEF 2017.
Chen Fa-Yun will compete in the Junior Section 2 of APEF. Fa-Yun is a fan of the virtual pop star Hatsune Miku and her favourite song is Half Step, which she has arranged for the competition.
Being an only child, the electone became her best friend. It shares her joy and consoles her with tender rhythms when she is sad. She feels blessed to be able to learn at Yamaha Music School in Taiwan for many years. Although there were ups and downs, her parents and teacher Ms Tsai Mei-Lin have always been encouraging. Their support and her own perseverance are the factors to her success, she feels. About her future, she will concentrate on her music education and hopes to become an electone performer and instructor.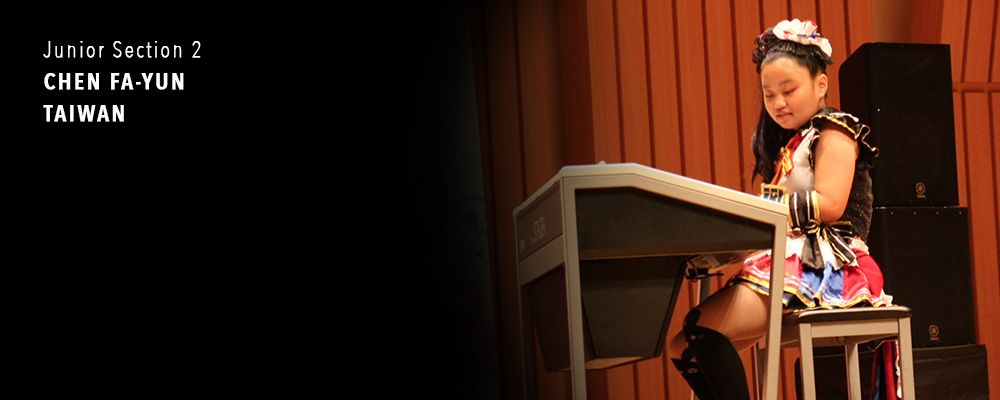 Hu Shin Yun will represent Taiwan in the Junior Section 3 of APEF. The joy and excitement of being selected to compete at APEF was indescribable, she said. She promises to seize this opportunity to give her best with her composition, Chronos Gate. She feels that life is filled with mysteries and the unknown. Through her music, she would like to lead everyone through the Chronos Gate and time-travel to the future. Chronos Gate represents her fascination and imagination of the unknown.
When she first heard her teacher play the electone, she was immediately attracted to it because of the many different styles of music it could play. Under the guidance of her teacher, she has become more familiar and in love with the electone. To Shin-Yun, success at Electone Festival in Taiwan was a result of being inspired by her teacher and that daily practice is necessary to perform well at APEF. Although not entirely sure of her future plans, she is certain that she will continue with her music studies to enhance her skills.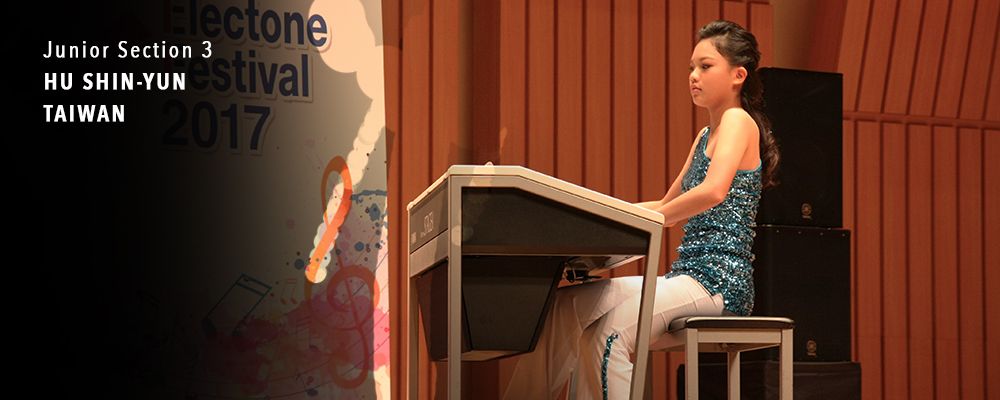 Liu Hao-Yu, who will represent Taiwan in the Senior Section, feels "honoured" to have this chance. It is his first time at APEF and he is very grateful to his teacher and family for their support and encouragement that made this possible. His composition Have Fun! is a jazz piece that showcase the "Big Band" style of music. Like many, he loves the electone because it allows him to "own an orchestra". He particularly likes performing and sharing his music with his friends. When asked what he will do in future, he said he would like to learn more about jazz music and compose more pieces using the electone.