Malaysia Representatives At APEF 2017
Lee Zheng Ying is "very happy… [and] honoured" to have this opportunity to represent Malaysia in Junior Section 2 of APEF 2017. She will be competing with her composition Esperanza that depicts the hope of a pair of teenagers taking part in an ice-skating dance competition with a high-tempo Irish dance routine.
To Zheng Ying, "the electone is an amazing musical instrument with a wide array of sounds, voices, effects and rhythms" and she particularly likes playing fast pieces on the electone. Now that she has learned much about sound settings from her teacher, she thoroughly enjoys composing using the electone. She believes that success comes to those with passion and dedication. She said she simply wants to enjoy music and experience the joy of learning different styles of music. She loves composing and will continue to experiment with all the sound settings available on the electone to produce melodious and beautiful songs. One of her aspirations is to become part of the praise and worship team in church.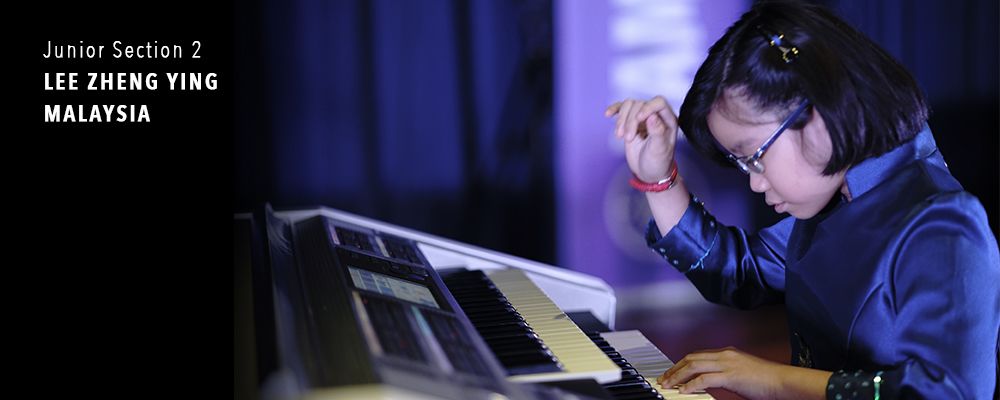 Lee Chloe feels that being able to compete in Junior Section 3 of APEF is "a great opportunity" and a "once in a lifetime experience" that she will treasure and remember. Her composition, The Mighty Sea, depicts her journey through a choppy sea. Envision thus when you listen to the piece, she said:
The sky darkened and nothing was to be seen. The waves boisterously gushed against the rocks and caused a continuous unstable movement of the ship. The icy cold gusts of wind brushed against my face and tensed my nerves. My journey of the mighty sea has now begun.
Her reason for liking the electone is simple – it produces a variety of sounds. Her dream is to become a musician.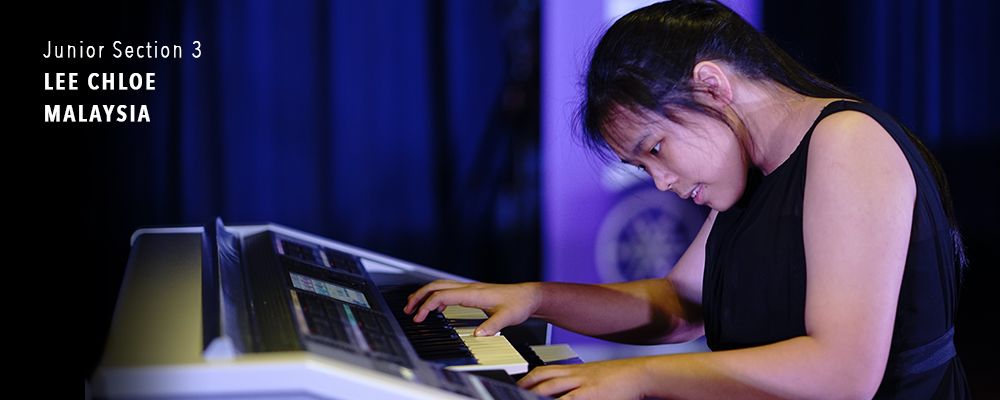 Yap Yi Zhe feels that it is "definitely a great honour" to represent Malaysia in the Senior Section and is excited to advance in his Electone Festival journey. His competition piece, Rhapsody on a Theme of Paganini, is a classic piece with considerable technical difficulties.
He wanted to be a conductor of a full orchestra and a pianist playing on a grand in an auditorium full of people. The reason why the electone entered his life is because he can be all that and more with various sounds and tones only available on an electone. Yi Zhe feels that "working hard", being "updated with new music trends", and having "passion" for music are key factors to his success. It is passion that kept him going when the going gets tough. As for the future, he would like to be a performer, arranger, and composer that creates good music and spreads happiness.