Indonesia Representatives At APEF 2017
Viona Natalie Sanjaya (14 years old) will represent Indonesia in the Junior Section 3 while Aaron Philbert (17 years old) will compete in the Senior Section of Asia-Pacific Electone Festival (APEF).
Viona Natalie Sanjaya feels "very happy and proud" to take part in the APEF for the fourth time. When asked about her composition United in Diversity, she said she chanced upon a Dangdut Show on TV and was immediately inspired by it. Dangdut is a genre of Indonesian folk and traditional popular music. It is popular in Indonesia because of its melodious instrumentation and vocals. She decided to compose her piece with the Dangdut flavour along with some modern ideas. Like most electone players, she is in love with the way an electone produces the sounds of so many musical instruments all at once and she can be an orchestra all by herself. Her recipe for success is "pray and practice" and to do her best. She wants to be a musician in future.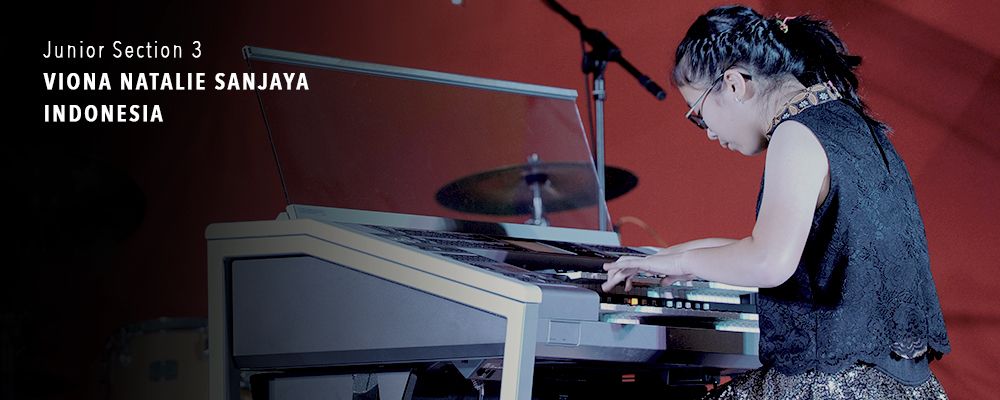 Aaron Philbert feels very happy about being able to represent Indonesia in the Senior Section of APEF. He feels that this is his chance to make his country proud. He will compete with his composition Timeless Dream, which he said is not just a song but a story. It tells a tale of many eras - the Baroque, Classical, Romantic, and the modern times. Timeless Dream is almost like a dream that you can control, in which you are free to travel to different eras and experience it through this piece of music, he said. On the reason for choosing electone as his instrument, he said he likes it because the versatile instrument allows him to convey his feelings. He could compose songs using different instruments and rhythms, forming an orchestra or band using one instrument. His recipe for success is "to keep practicing, praying and... love and respect my parents and teachers". He wants to be a performer and composer on top of dreams of becoming a teacher or an entrepreneur to combine the art of music with the world of business.