Hong Kong Representatives At APEF 2017
Angus Yip Heung Wing feels "very honoured" to represent Hong Kong and hopes that the audience will enjoy his piece, Starlight City. His composition depicts Hong Kong's night scene in which folks relax and enjoy the night with their family and friends after working hard all day to achieve their dreams.
He likes playing the electone because it allows him to "experiment with different music genres" and "easily arrange common instruments... [and] exotic instruments such as Asian pipes or African percussion" into an interesting piece. He can play the big band sound or small ensemble anytime with an electone and that is "cool". Not surprisingly, his recipe for success is to listen to all genres of music as well as watch what other great musicians around the world are doing. In future, he hopes to continue composing and performing music for people in different places.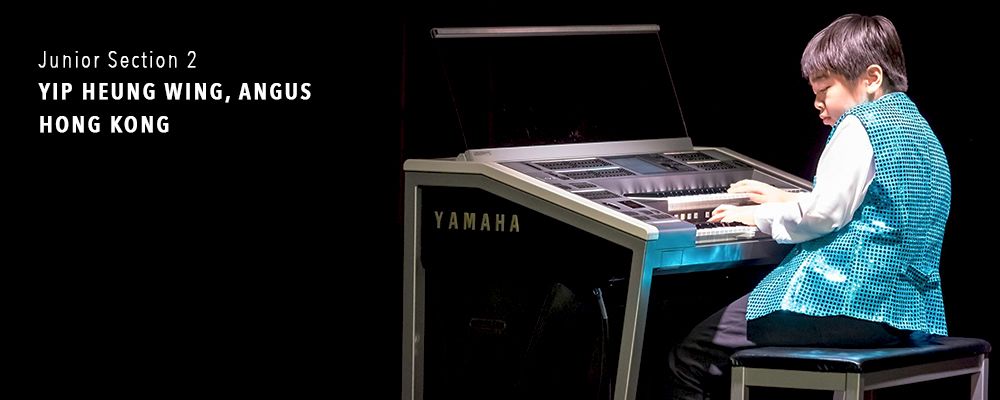 Fung Cheuk Wun, Cody (13 years old) feels "amazed, surprised, and very happy" to participate in the APEF for the first time. His composition, Smiling Irish Eyes, is inspired by River Dance, an Irish dance video that he found on the internet while researching for his school project. The dance and music were so compelling that he wanted to join them. And he did so through this piece on the electone.
He was introduced to the electone at four years of age when he joined the Junior Music Course (JMC) at Yamaha. He remembers being "shocked" and "intrigued" by the string and voice sounds produced by the electone, so much that he decided to continue his study of electone music after JMC. He has been actively performing and competing in the past few years, and through the "highs and lows", he has "persevered" in his love for the electone. His motto is "never give up" and that is his secret to his success. He shared that his first attempt at Yamaha Electone Festival in Hong Kong did not go well, but he did not give up because his parents did not stop encouraging and supporting him. His perseverance paid off and here he is, representing Hong Kong at APEF. When asked what he would like to do in future, he said he would like "to compose more complicated pieces", and to experiment with the numerous functions of the electone.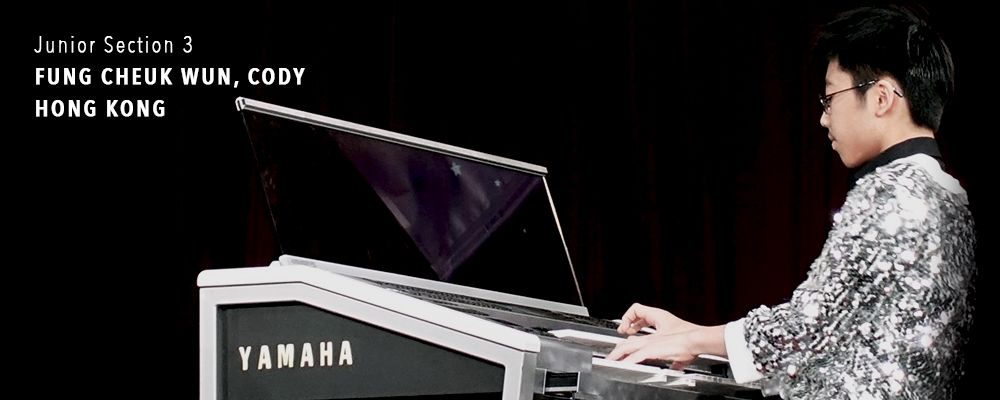 Yeung Tsz Kei (17 years old) feels "honoured" to represent Hong Kong. Her composition is entitled Love Asia - a love that erases boundaries. She believes that "love is crucial in interpersonal relationships and even between countries". She used a Chinese style in the beginning of her piece to represent Hong Kong and added other elements to represent Asia in the later parts to depict her crossing boundaries and making friends of different races. Just as a song can be beautifully mixed, so can relationships between all Asian countries, she thought.
When asked what part an electone plays in her life and about her take on success, she replied:
I regard electone as an important part of my life. There are no restrictions with this amazing instrument, thus, I can mix different instruments and styles together like I have done in my piece. It lets my creative juices flow plus enabling me to learn a lot. I am captivated by music because of Electone. Success does not come easily. Failure is usually the mother of success... Practice makes perfect and by overcoming obstacles that may come your way is the key to success.