Graduates of Senior Special Advanced Course Share Their Stories - Part 2
Graduates of Senior Special Advanced Course Share Their Stories - Part 2
Fam Hui Jiung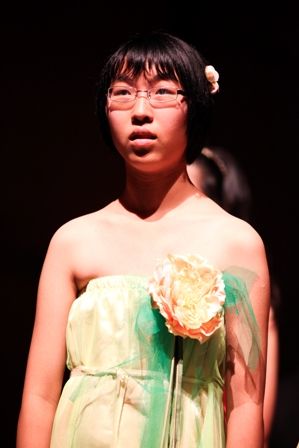 Hello. My name is Fam Hui Jiung and I'm a 15 year old Singaporean. I have been a student of Yamaha Music School since I was 6, and I've enjoyed this journey tremendously. I started with JMC and found learning music fun. We sang many songs in class and made many new friends. The textbooks were colorful and cute!
From JMC, I advanced to JSAC, after passing the audition. JSAC has definitely exposed me to the wonderful world of music, not only with singing and playing, but the teaching of improvisation, harmony, ensemble, music appreciation and composition techniques.
After JSAC, I continued to SSAC, and through this course, my understanding of music deepened as we did analysis of pieces and experienced diverse harmonies and improvisation. I enjoyed making music, and this has changed my life and my perspective of music. Together with my friends in the SSAC class, we share musical ideas and inspire each other. Every moment with them has been enjoyable.
"MUSIC SPEAKS WHAT CANNOT BE EXPRESSED, SOOTHES THE MIND AND GIVES IT REST, HEALS THE HEART AND MAKES IT WHOLE, FLOWS FROM HEAVEN TO THE SOUL"
Lee Ann Gie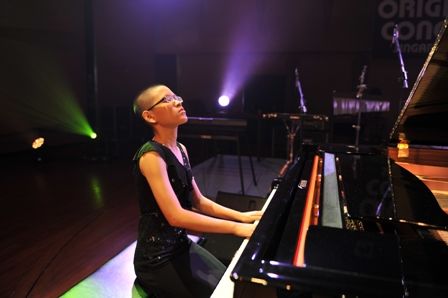 One word that could sum up my 10 years in Yamaha Music School – MUSIC.
• Appreciation of music
• Performing music
• Ensemble music
• Creating music
From 5 years old to 15 years old, I was exposed to different genres of music and taught to express the music authentically. Through the group class environment, my class experienced that sense of camaraderie as we played in ensembles and performed in concerts together. The curriculum we were taught includes basic rules of harmony, but we were given leeway to build on these foundations, to experiment with new chords, copying and learning from each other, and in time, each of us developed our personal mode of composition and self-expression. In our class, you would be able to hear a Lizstian virtuosic piano solo, a Chopin-like ballad, a duet, a Korean-movie soundtrack, and even a jazz piece.
Because of the countless opportunities to play in front of my classmates, I have learnt to be more confident. Equipped with the knowledge of composing, improvising, performing and expressing myself through music, I wish to thank my classmates, teachers and Yamaha staff, for giving me 10 wonderful years in Yamaha.
Graduates of Senior Special Advanced Course Share Their Stories - Part 2