My Experience At International Junior Original Concert ( IJOC ) - Pualina Lim Mei En
My Experience At International Junior Original Concert ( IJOC ) - Pualina Lim Mei En
42nd IJOC
It was indeed a very honourable opportunity for me to be able to perform at the 42nd International Junior Original Concert held in Tokyo, Japan on the 12th of October 2013. I performed my composition entitled "City of the Future" which depicted how I thought the future would be like. This was my first performance overseas and I was overwhelmed with joy when I first received news that I was selected to perform in this prestigious concert.
Workshops & Rehearsals
I was amazed at how the Japanese instructors refined and enhanced my composition and I learnt a lot through the workshops and rehearsals with them.
The Concert
Being able to listen to the compositions of the other performers really "wow-ed" me as their performance standards were simply superb. The participants were from Indonesia, UK, Taiwan, Canada and Japan. I was also able to interact with them and I really had an enjoyable time. Everything was very well-planned and the staff were extremely friendly and helpful.
Reflection
Although my performance was not perfect, I really enjoyed my performance and this whole experience. I would like to thank Yamaha Music School for giving me this wonderful opportunity to perform, my teachers for their guidance and everyone else including my school friends for their support and help. I would never forget this amazing and wonderful experience.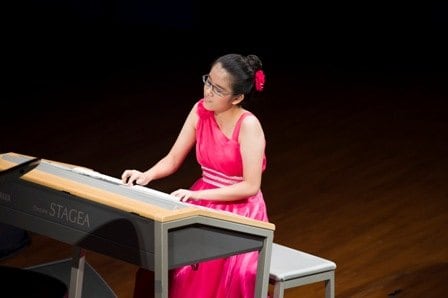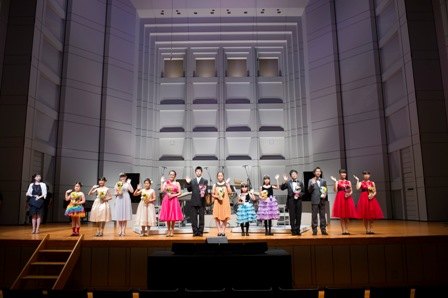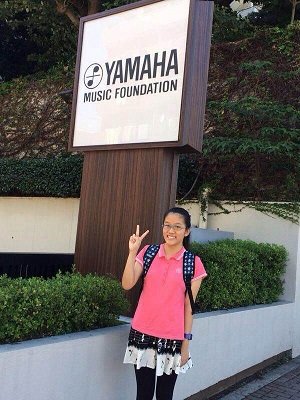 My Experience At International Junior Original Concert ( IJOC ) - Pualina Lim Mei En