Graduates of Senior Special Advanced Course Share Their Stories - Part 1
Graduates of Senior Special Advanced Course Share Their Stories - Part 1
Jin Min Jia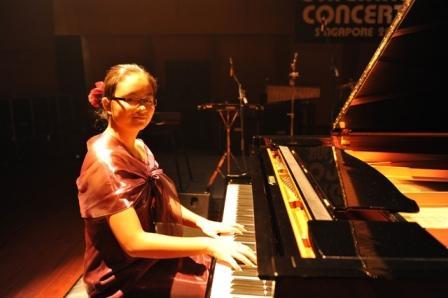 I have been learning music since the age of 4. It has been 8 years in the Special Advanced Course, and the journey has been enriching and fruitful. Instead of merely playing the piano, I have learnt how to compose and improvise on the spot. Working together with friends for ensemble playing has been very enjoyable, and there are many fond memories of our preparation and participation in the Ensemble concerts and Electone Festival. The many opportunities to perform in public has helped me build up my confidence, and I am able to volunteer to perform now. After my journey through the Special Advanced Course, I have learnt to appreciate music in a deeper way, and I am very thankful for the many rewarding experiences in Yamaha Music School.
Lim Han Quan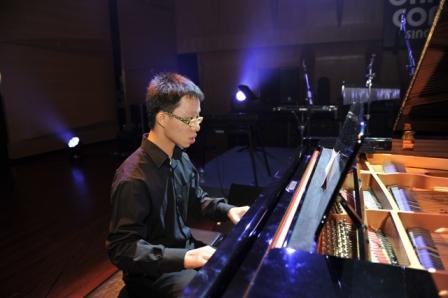 I started my musical journey when I was 4. I remember the day vividly. I joined the Junior Music Course ( JMC ) ,and still remember the first song I learnt. After the very enjoyable first lesson, I told my mother to continue my music education. 2 years later, I was promoted to Junior Extension Course ( JXC ). During the course, I learned chords, inversions and melody composition. Halfway through, I got selected for the Junior Special Advanced Course ( JSAC ). I still continued with JXC and the Junior Advanced Course ( JAC ) though. From JSAC, I picked up skills in composition, keyboard harmony, playing in ensembles, singing and rhythmic training. Overall, it was a fun and enriching period.
When I passed the audition for entry into Senior Special Advanced Course ( SSAC ), it was the start of another inspiring 4 year journey. Melody dictation, instant improvisation, arranging, advanced keyboard harmony and composition techniques were part of the program. I had the opportunity to participate in the prestigious Junior Original Concert ( national level : SJOC ) 4 times, during this period.
In my musical journey in Yamaha Music School for the past 10 years, I have learned that music is not just about playing pieces. It is an art, that reflects character, style and personality. It is vibrant and adds color to my life! I am proud to say that the Yamaha Music Education System has enriched my life tremendously. Thank you!
Matthew Ng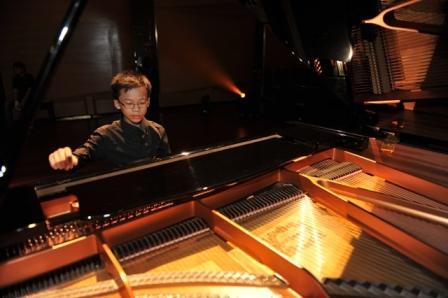 I started learning music in Yamaha Music School at the tender age of 4. There I attended Junior Music Course. I progressed to the Junior Special Advanced Course ( JSAC ) after passing the audition.
In JSAC, I learnt unique skills, exclusively available in the Yamaha Music Education system. The learning of improvising and composing have been very enjoyable for me.
When my composition was selected to be performed at the Singapore Junior Original Concert ( SJOC ), I was elated, but slightly nervous, as that was my first experience of performing before a "large" audience. I practiced hard, and I was satisfied with my performance. I felt triumphant!
I progressed to the Senior Special Advanced Course ( SSAC ) after passing the audition, and there, my skills of composing and improvising were taken to a new level. Two of my compositions were selected, performed at the SJOC, and the second one titled "Fugitive" will be performed at the upcoming Asia Pacific Junior Original Concert in November 2012. This is such an honor for me, and I am truly excited about this event.
In conclusion, I have enjoyed my music learning experiences in Yamaha, and I am grateful for the skills that have been taught.
Tay Ting Yuan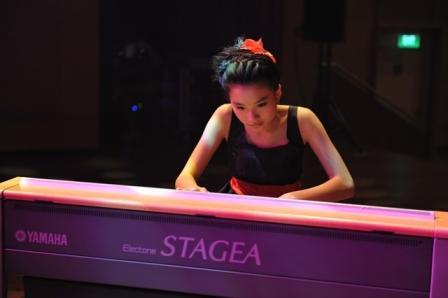 I have been attending music lessons in Yamaha Music School since I was 4. Since then, my interest in music has deepened far more than I could imagine. I have learnt a lot about music in the lessons, and the subjects I enjoy most are composition, improvisation and motifs. These are solely available in Yamaha's curriculum. I experience an indescribable happiness when I look at my completed original compositions.
I've had opportunities to participate in Electone Festivals and concerts, and all these experiences have become the most precious memories that are kept closest in my heart.
Music has become an important part of my life: it allows me to express my emotions and adds color to my life!
Graduates of Senior Special Advanced Course Share Their Stories - Part 1