My Experience at APJOC 2013
My Experience at APJOC 2013
The Asia Pacific Junior Original Concert (APJOC) 2013 was held in Hong Kong on 24th November, in the Jockey Club Auditorium of The Hong Kong Polytechnic University. Till today, it's still like a dream come true for me to be able to perform my composition "On a Whimsical Sunday Morning" in front of an international crowd.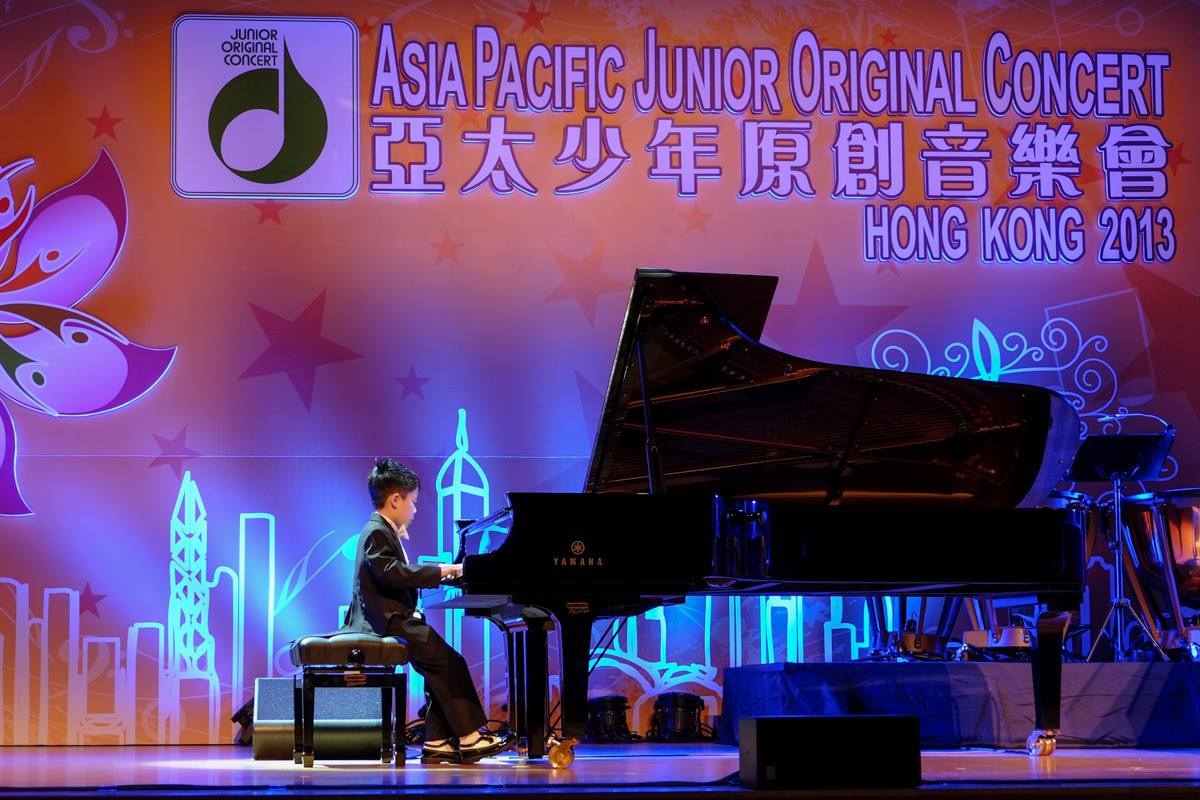 When we received the good news that my composition was selected for APJOC 2013, my whole family was totally ecstatic. I remembered when I was 1st selected for SJOC in 2012, I asked my mom when will I stand a chance to be selected for APJOC. My mom advised me to be patient and work hard for a few more years, probably I may stand a chance then. As such, it was rather unbelievable that the opportunity came along so soon for me.
In preparation for the concert, I attended a workshop conducted by Mr Umetani – a composition specialist from Yamaha Music Foundation, Japan, to assist me in fine-tuning my composition. It was such an enriching experience for me and I learnt many interesting techniques of composing music which are so valuable towards my future compositions.
Finally on 22 November 2013, it was time to travel to Hong Kong for the APJOC. The whole program started with a Press Conference, followed by training and rehearsal. As the youngest participant, I had a good time interacting with all the other older participants and I enjoyed their compositions. On the actual day of performance, I was so excited to see many VIPs, including Mr Jacky Foo – Consul-General of the Republic of Singapore in Hong Kong. He encouraged me to do my best and continue to excel in my musical journey. It was indeed a great honour for me to perform for all the VIPs, my family and friends who had flown all the way to Hong Kong to support me. The whole concert ended with all participants exchanging gifts and contact details and I was so delighted to have made new friends who shared common interest.

Last but not least, I would like to thank my teacher, Mr Rido Yanto for his patience and guidance since 2011. I am very fortunate to have met him and he certainly makes my learning more interesting and fulfilling. I would also like to thank Yamaha for giving me the opportunity to showcase my composition through both SJOC and APJOC. I will continue to do my best and hope my music will bring joy and comfort to everyone who hears it.
My Experience at APJOC 2013