Yamaha Electone Festival 2023 Results
Yamaha Electone Festival 2023 Results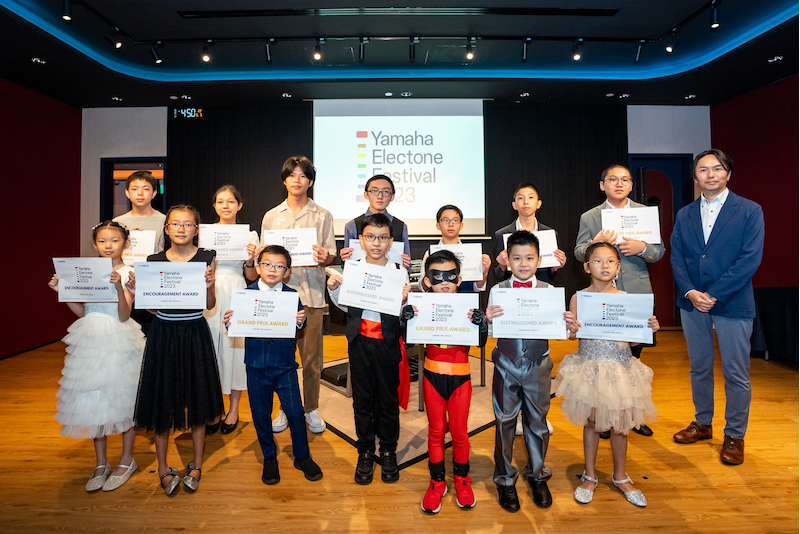 🎹 The results are in! Congratulations to all the winners of the 𝗬𝗮𝗺𝗮𝗵𝗮 𝗘𝗹𝗲𝗰𝘁𝗼𝗻𝗲 𝗙𝗲𝘀𝘁𝗶𝘃𝗮𝗹 𝟮𝟬𝟮𝟯 🏆
We're proud to announce that this year's winners range from ages 7 to 16, showcasing the incredible musical talent and dedication of Singapore's youth. We can't wait to see what these young musicians will achieve in the future!
Congratulations to all the finalists for their outstanding performances and a big round of applause to all! Here are the results for the competition.
Junior Age Group 1
Grand Prix Award: Jenson Ong Shao Kang
Distinguished Award: Tang Yan Wen Joshua
Encouragement Award: Li Junqi Annabel
Junior Age Group 2
Grand Prix Award: Jenkin Ong Shao Bin
Distinguished Award: Kenji Tan Kai Joon
Encouragement Award: Seraphine Lim Jia Xuan
Encouragement Award: Gianna Lim Jia Yu

Junior Age Group 3
Grand Prix Award: Chong Zi Yang
Distinguished Award: Yee Hong Shyan
Encouragement Award: Gerrard Lim Zhe Yi
Encouragement Award: Aiman Tan

Senior Section
Grand Prix Award: Mathew Siew Zeng Wai
Distinguished Award: Chow Mei Qi Jerielle
Encouragement Award: Chan Yi Jun

Once again, congratulations to all Finalists!
Yamaha Electone Festival 2023 Results