Plaza Singapura Junior Course Performance
Plaza Singapura Junior Course Performance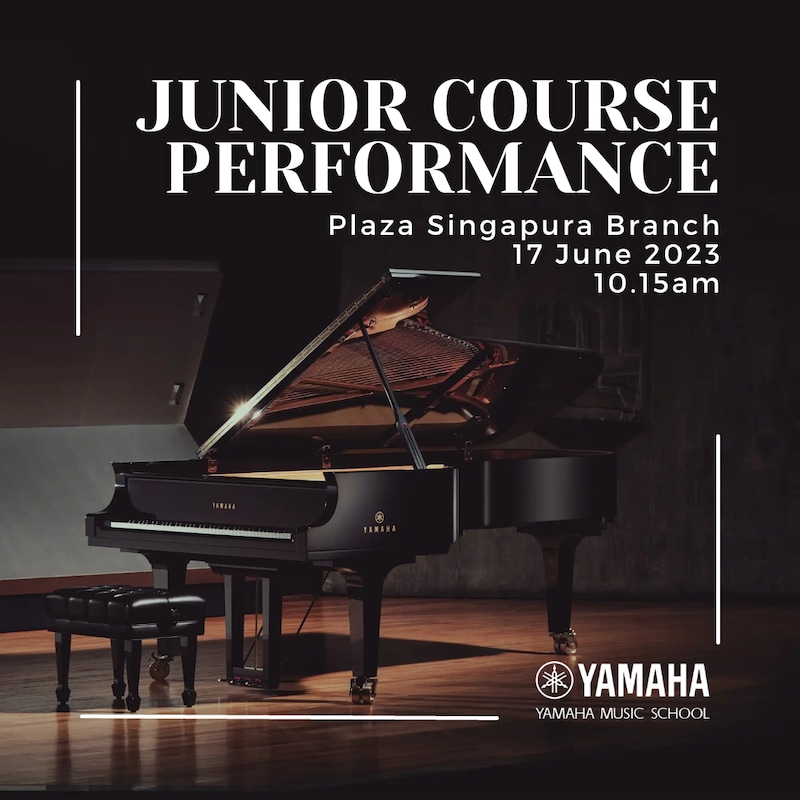 🎵 The 𝗣𝗹𝗮𝘇𝗮 𝗦𝗶𝗻𝗴𝗮𝗽𝘂𝗿𝗮 𝗕𝗿𝗮𝗻𝗰𝗵 is proud to present our 𝗝𝘂𝗻𝗶𝗼𝗿 𝗖𝗼𝘂𝗿𝘀𝗲 𝗣𝗲𝗿𝗳𝗼𝗿𝗺𝗮𝗻𝗰𝗲 on 𝟭𝟳 𝗝𝘂𝗻𝗲 at 𝟭𝟬.𝟭𝟱𝗮𝗺!
Be sure to join us for an unforgettable morning of music, as our talented students showcase their original compositions live on stage. You'll be amazed by the creativity and passion that these young musicians bring to their performances.
Whether you're a fan of classical music or contemporary pop, there's something for everyone in this amazing lineup. So why not come down and support these budding artists as they share their love for music with all of us?
Don't miss out on this incredible opportunity - mark your calendars now and join us at the Plaza Singapura Branch on 17 June! 🎶
Plaza Singapura Junior Course Performance