Yamaha Junior Original Concert 2023
Yamaha Junior Original Concert 2023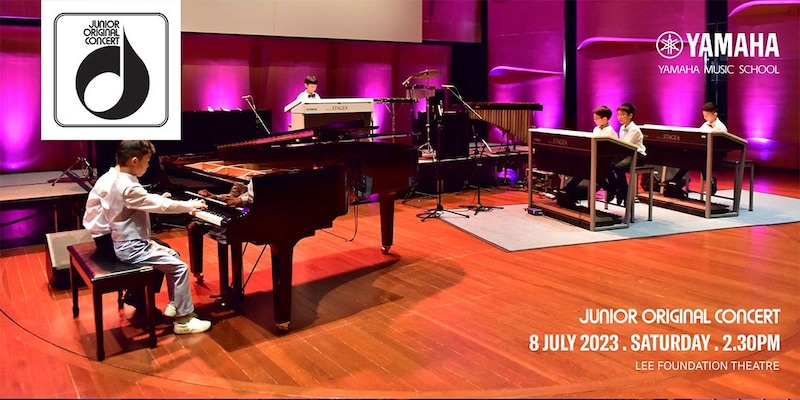 Immerse yourself in an afternoon of extraordinary talent at the highly anticipated Yamaha Singapore Junior Original Concert 2023. Witness 25 young prodigies and their co-performers take the stage with their captivating original compositions, crafted with passion and creativity. Prepare to be spellbound as their melodies and harmonies transport you to a realm of pure musical bliss. This remarkable event promises an unforgettable experience for music enthusiasts of all ages. Join us and be a part of this enchanting celebration of young musical brilliance.

Don't miss out - book your tickets via https://app.yamaha.sg/YamahaJuniorOriginalConcert2023. And as a special treat, use promo code "𝗜𝗟𝗢𝗩𝗘𝗬𝗔𝗠𝗔𝗛𝗔" to receive $𝟴 𝗼𝗳𝗳 for seats at the side!

Join us for an unforgettable experience and witness some of Singapore's brightest young stars as they take the stage. We can't wait to see you there!

Yamaha Junior Original Concert 2023