Tan Kei Ern and his Mum Ms. Tan's Conversation
Tan Kei Ern and his Mum Ms. Tan's Conversation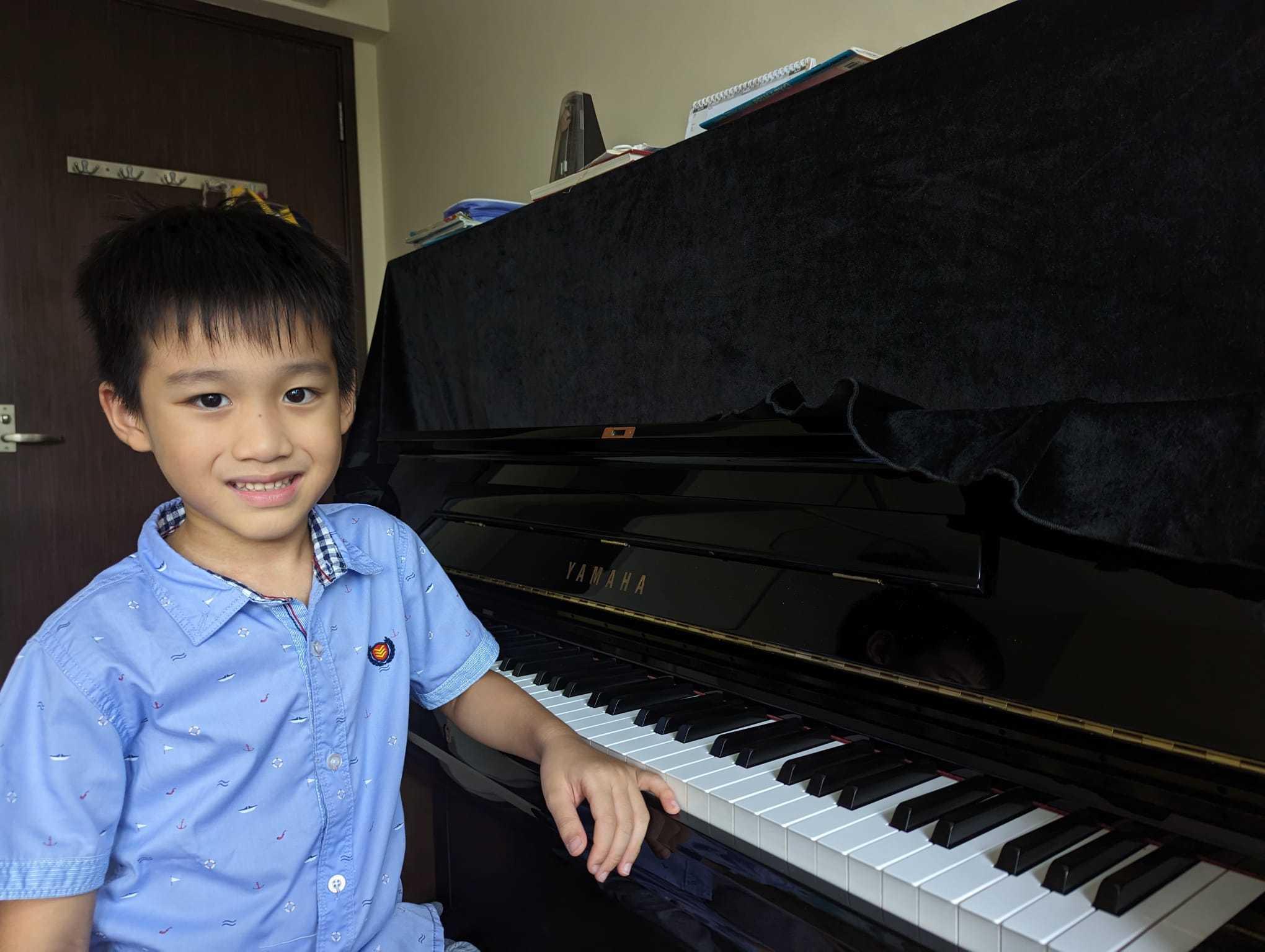 Meet 5 year old Tan Kei Ern and his mum Mrs. Tan.
Tan Kei Ern is a student of Yamaha Junior Course at Thomson branch.
Listen in on a short chat we had with Mrs. Tan
YMS:

Mrs. Tan, please share with us your opinion of the Yamaha Junior Course (YJC).

The YJC provides an excellent foundation in music-making, in terms of training the ear towards perfect pitch, harmonisation, ensemble playing and most importantly, inspiring the love for music. Through the group lessons, children are able to learn from the teacher and from one another in a comfortable setting.

Having attended these lessons as a child, it is a testament to our belief that the YJC works that we have sent both our children to the YJC, entrusting them to Yamaha for the next generation of music education.

YMS:

What have you noticed in Kei Ern's progress in musical abilities?

Kei Ern has learnt how to recognise notes on the written page and by ear, and how to make music together with his friends. He is also able to "feel" the beat and the mood of the music. He has therefore come a long way.

YMS:

How has learning music made an impact on Kei Ern?

Music is ultimately the window to the soul. As such, while Kei Ern has had side benefits such as the inculcation of discipline and consistency and the development of the mind, the greatest difference we've observed in Kei Ern since he started lessons is his unbridled love for music, to the extent of seeking out different types of music to enjoy.
Tan Kei Ern and his Mum Ms. Tan's Conversation