The Second Yamaha Junior Piano Competition Results
The Second Yamaha Junior Piano Competition Results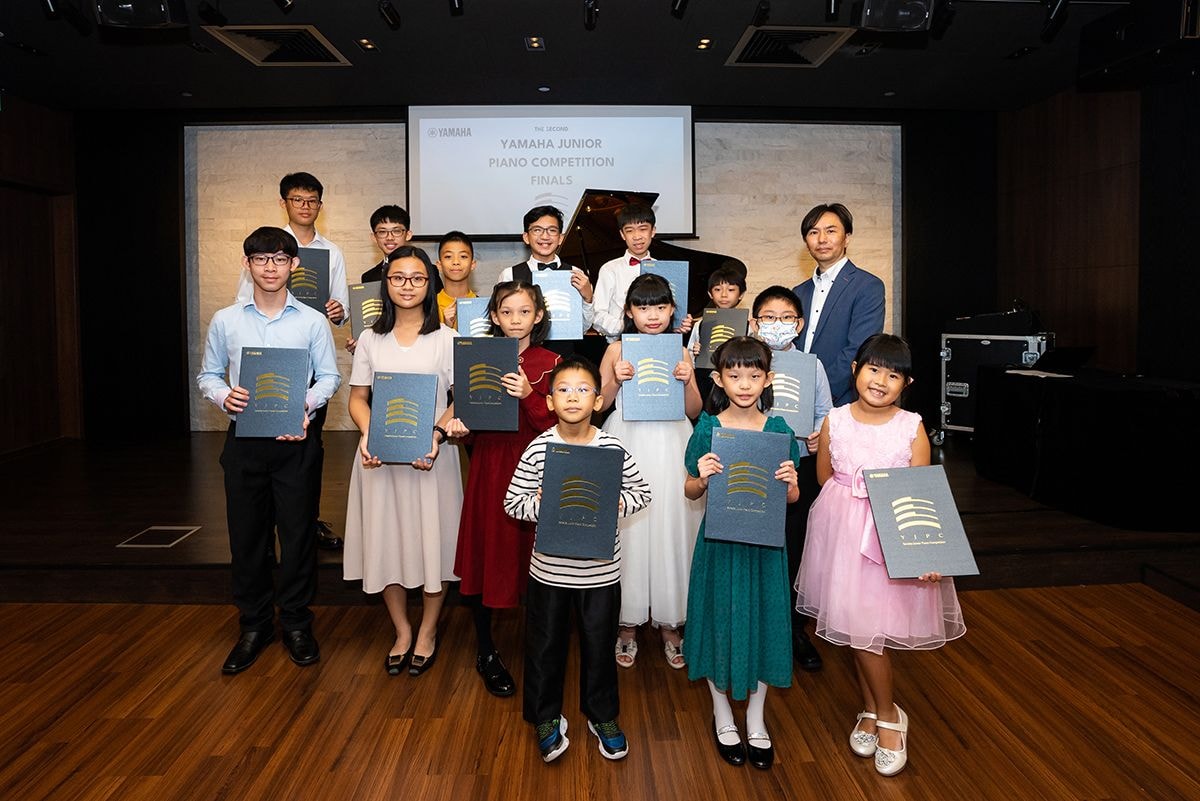 Age is just a number when it comes to talent! The young pianists aged between 6 to 15 years old gave it their all at the Second Yamaha Junior Piano Competition that was held on 18 February 2023, and we were blown away by their skills! Congratulations to all the finalists for their outstanding performances and a big round of applause to all! Here are the results for the competition.
Division A
Gold Award: Tay Xiu Zhen
Silver Award: Beatrice Neo Yu Yan
Encouragement Award: Wong Zhendian Ethan
Division B
Gold Award: Sun Yikai
Silver Award: Charlotte Tan Yu Xuan
Encouragement Award: Audrey Neo Yu Ling

Division C
Gold Award: Lee Xuan Hng
Silver Award: Eng Jia Ler
Encouragement Award: Ezra Chai Yuan Qi
Encouragement Award: Bradley Perreau

Division D
Gold Award: Yee You Ray
Silver Award: Gabriel Sia Jia Hsii
Encouragement Award: Seah Jun Hong Lucas
Encouragement Award: Michelle Christabel Shalomita

Once again, congratulations to all Finalists!
The Second Yamaha Junior Piano Competition Results