Tis The Season To Be Jolly Year End Concert at Yamaha Tampines Mall [17 December 2022]
Tis The Season To Be Jolly Year End Concert at Yamaha Tampines Mall [17 December 2022]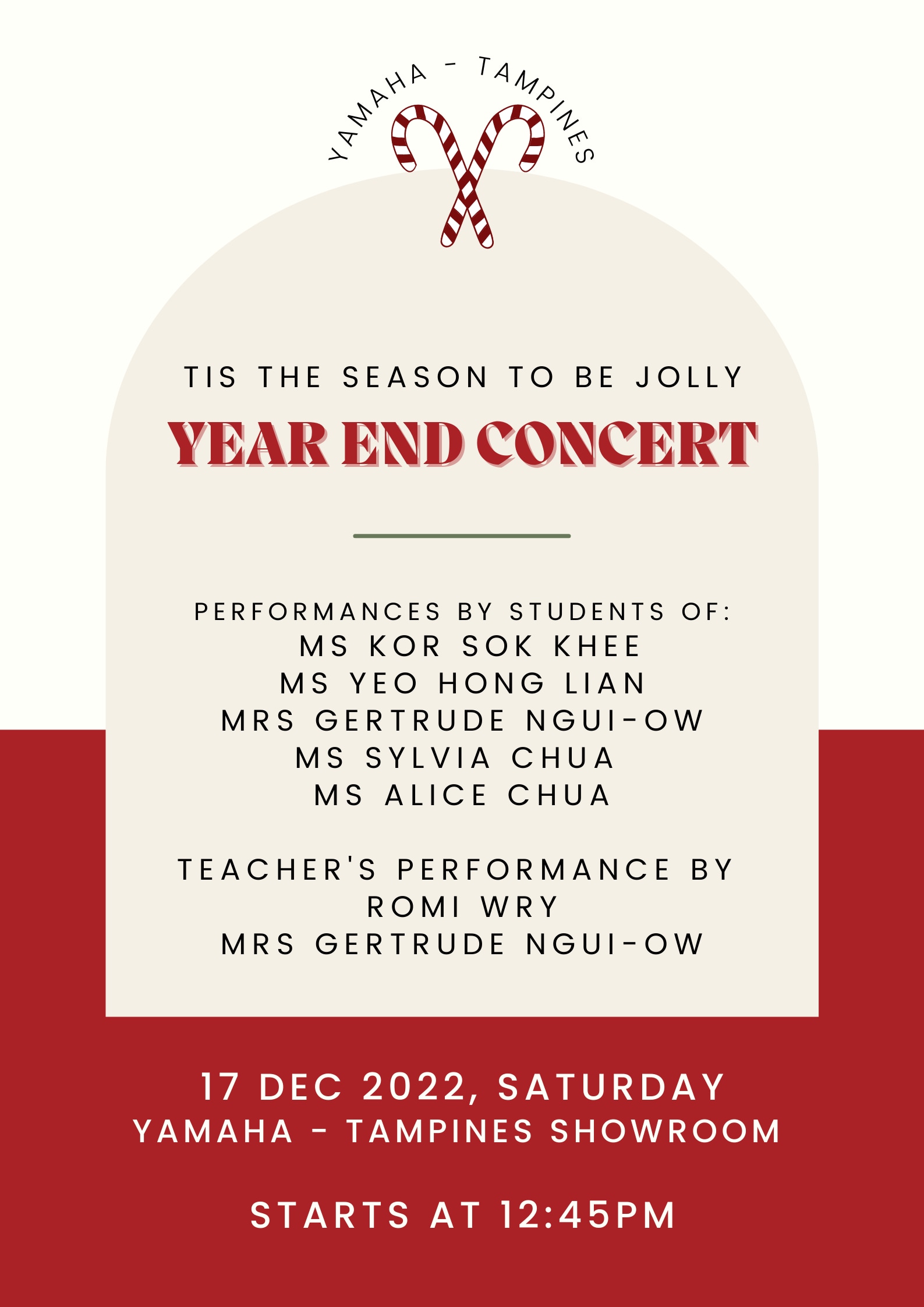 Bring your family and join us at Yamaha Tampines Mall on the 𝟭𝟳𝘁𝗵 𝗗𝗲𝗰𝗲𝗺𝗯𝗲𝗿 this Christmas to enjoy performances by our students and teacher. Performance starts at 12.45pm.
Performances By Students of:
Ms. Kor Sok Khee
Ms. Yeo Hong Lian
Mrs. Gertrude Ngui-Ow
Ms. Sylvia Chua
Ms. Alice Chua
Plus Exclusive Performances by Teacher Romi Wry and Teacher Gertrude Ngui-Ow.
We hope to see you on 17th December, Saturday!
Tis The Season To Be Jolly Year End Concert at Yamaha Tampines Mall [17 December 2022]