LunchTime LIVE Performance at Ang Mo Kio Djitsun Mall (level 1) [3 December 2022]
LunchTime LIVE Performance at Ang Mo Kio Djitsun Mall (level 1) [3 December 2022]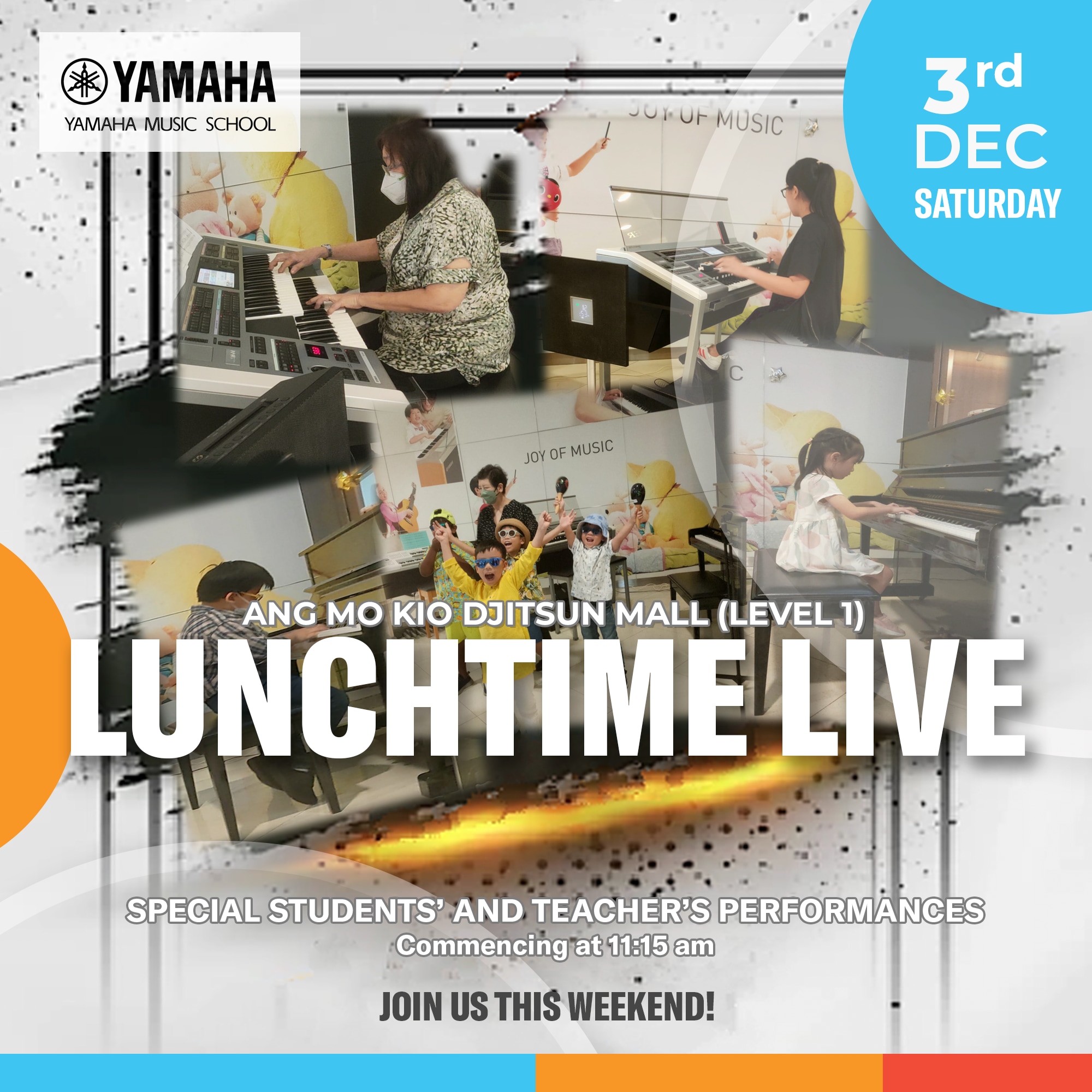 Let our students and teacher, Ms. Yip Bei Bei from Yamaha Music School - Ang Mo Kio amaze you with their amazing talent and performance this Saturday, 3 December 2022 at 11.15am.
Ms. Yip Bei Bei, a teacher at Yamaha, is also the Grand Prize winner of the Senior Section of the Yamaha Electone Festival 2019. Watch her performance here:
http://bit.ly/3Xu2hW7
Join us in our LunchTime Live Performance. Hope to see you this Saturday!
LunchTime LIVE Performance at Ang Mo Kio Djitsun Mall (level 1) [3 December 2022]