Limited Popular Time Slots Available For Yamaha Drum Courses at Selected Branches [Aug 2022]
Limited Popular Time Slots Available For Yamaha Drum Courses at Selected Branches [Aug 2022]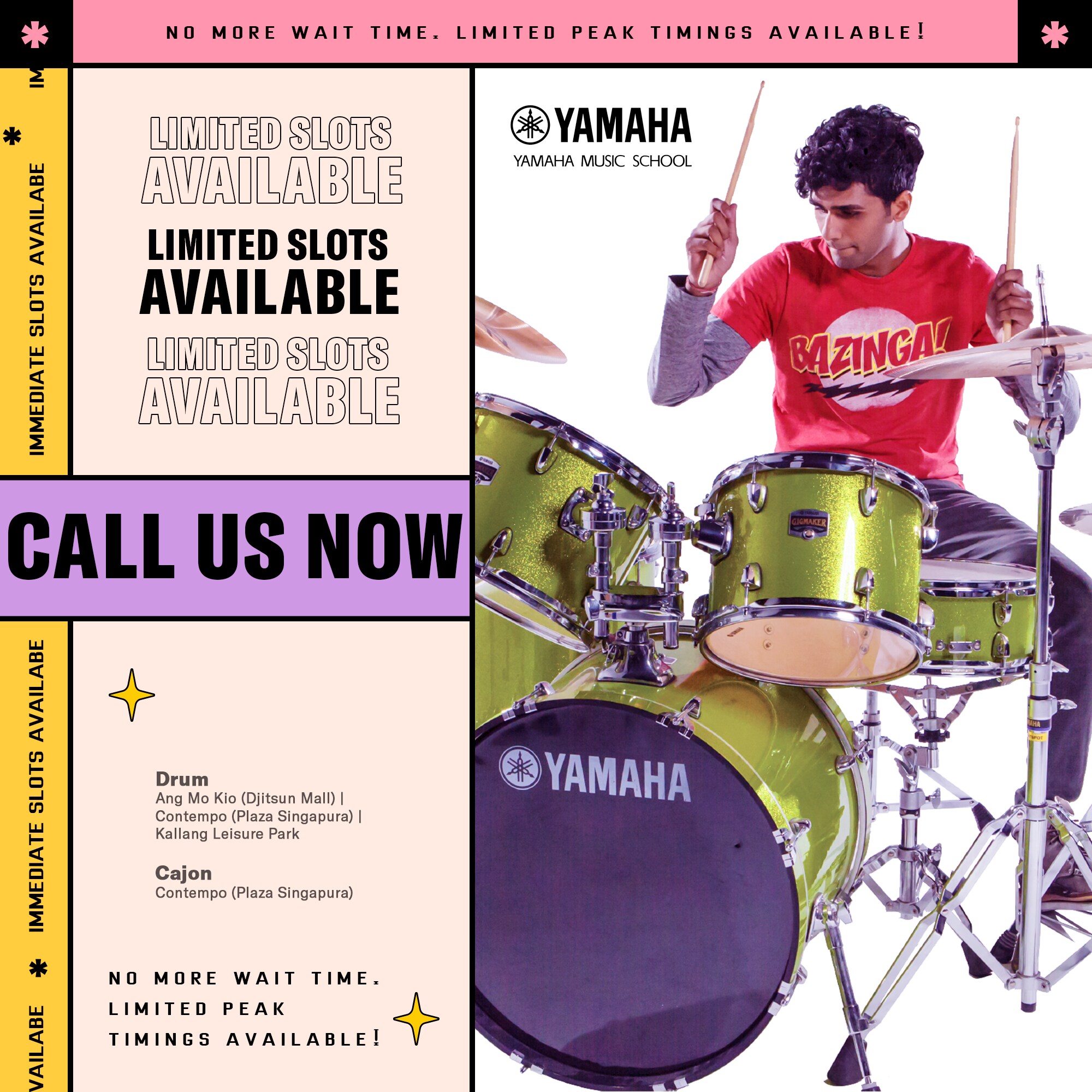 Have you always longed to learn the Drums? Drumming is truly a gift that keeps on giving. Give yourself an opportunity to get into the rhythm and beat in our Drums or Cajon course!
Why choose Yamaha Music School?


Top Global Music Brand


Internationally Recognised Music Curriculum


Certified and Experienced Teachers


Beginners with Zero Experience are Welcome


Performance/Showcase Opportunities


FREE Trial Session Available


Limited Slots For Popular Peak Timings Available at Selected Branches! Call us NOW to Enquire.


Drum Course
Ang Mo Kio (Djitsun Mall) | Tel: 6740 9301
Contempo (Plaza Singapura) | Tel: 6740 9856
Kallang Leisure Park | Tel: 6740 9811

Cajon Course
Contempo (Plaza Singapura) | Tel: 6740 9856
Channel your inner drummer with Yamaha and let us cultivate the drummer in you! 🥁
Limited Popular Time Slots Available For Yamaha Drum Courses at Selected Branches [Aug 2022]