Popular Time Slots Available For Yamaha Wind Instrument Courses at Selected Branches [Aug 2022]
Popular Time Slots Available For Yamaha Wind Instrument Courses at Selected Branches [Aug 2022]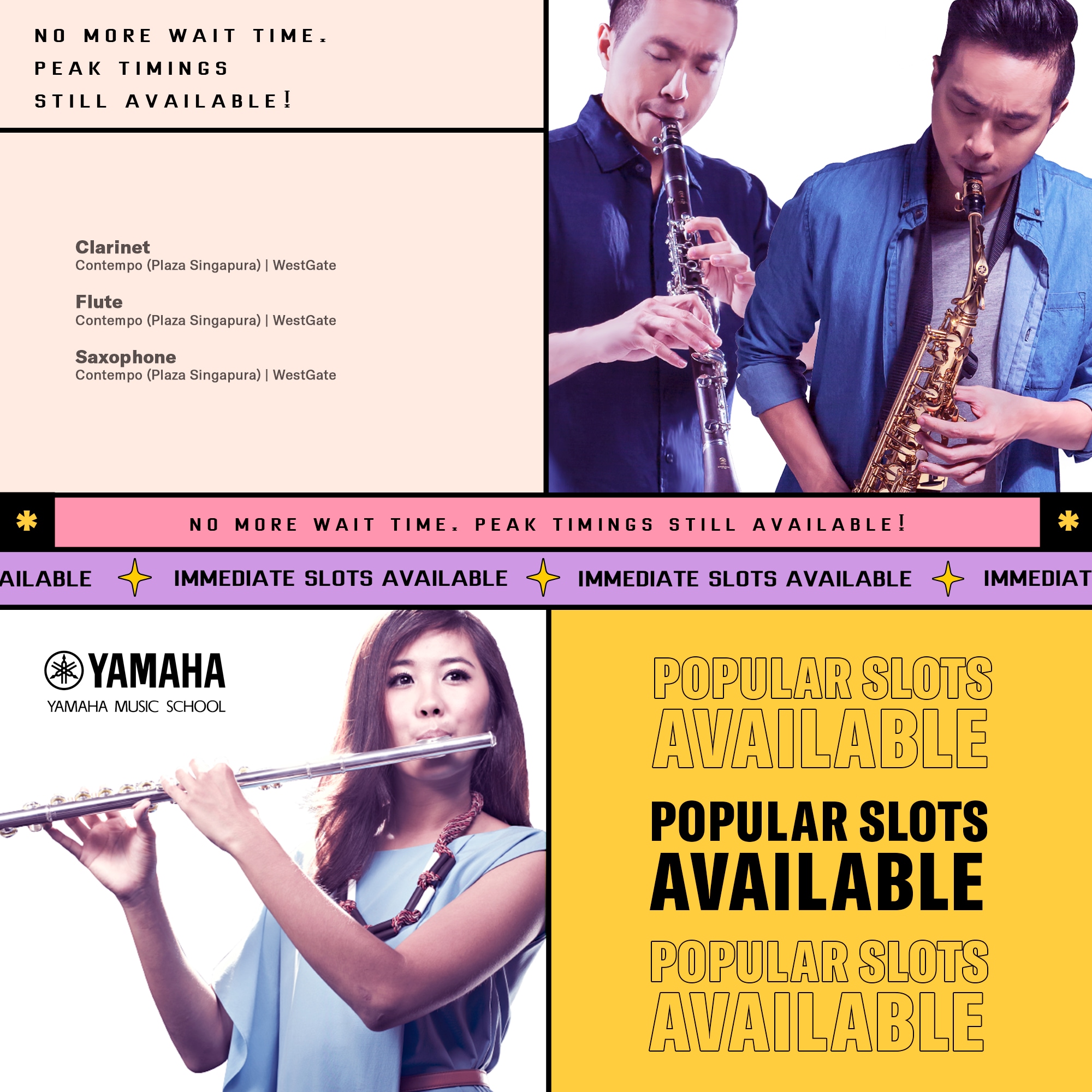 There aren't many music schools in Singapore that offer courses for wind instruments but at Yamaha, we make learning them possible. Discover the world of wind instruments in our Clarinet, Flute, or Saxophone courses and get started on your musical journey!
Why choose Yamaha Music School?


Top Global Music Brand


Internationally Recognised Music Curriculum


Certified and Experienced Teachers


Beginners with Zero Experience are Welcome


Performance/Showcase Opportunities


FREE Trial Session Available*

* Terms and Conditions Apply.

Limited Time ONLY - Popular Peak Timings are NOW Available at Selected Branches! Call us NOW to Enquire.


Clarinet Course
Contempo (Plaza Singapura) | Tel: 6740 9856
WestGate | Tel: 6740 9336

Flute Course
Contempo (Plaza Singapura) | Tel: 6740 9856
WestGate | Tel: 6740 9336

Saxophone Course
Contempo (Plaza Singapura) | Tel: 6740 9856
WestGate | Tel: 6740 9336
Channel your inner musician with Yamaha and let us cultivate the musician in you! 🎷
Popular Time Slots Available For Yamaha Wind Instrument Courses at Selected Branches [Aug 2022]