FREE Trial Lesson at Ang Mo Kio (Djitsun Mall) Branch [28 July 2022]
FREE Trial Lesson at Ang Mo Kio (Djitsun Mall) Branch [28 July 2022]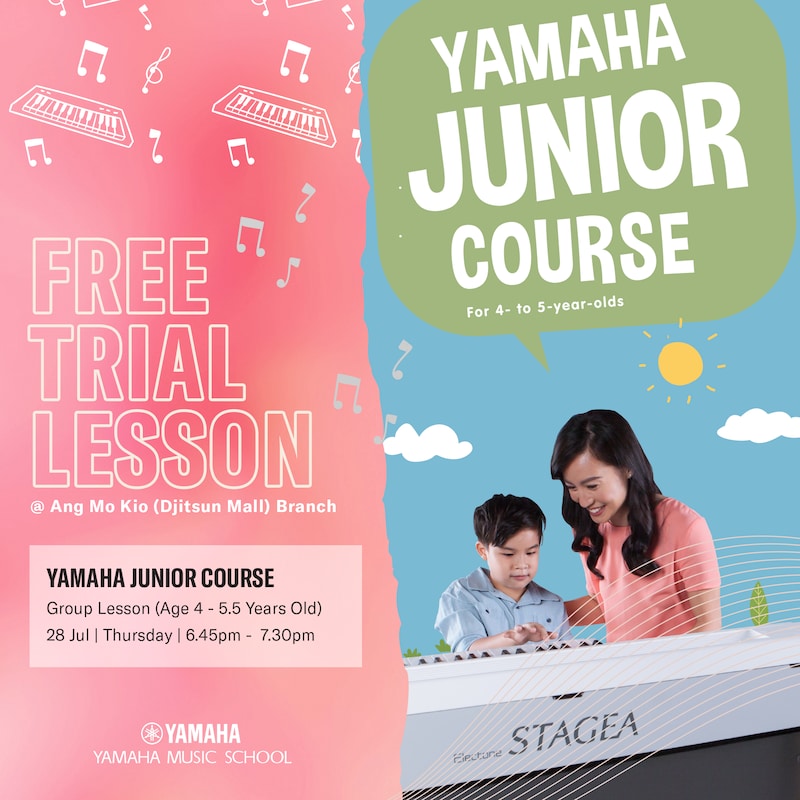 Join us at Yamaha Ang Mo Kio (Djitsun Mall) Branch and have a fun experience with our Yamaha Junior Course.


𝗘𝗻𝗷𝗼𝘆 𝗮 𝗥𝗲𝗴𝗶𝘀𝘁𝗿𝗮𝘁𝗶𝗼𝗻 𝗙𝗲𝗲 𝗪𝗔𝗜𝗩𝗘𝗥 𝘄𝗵𝗲𝗻 𝘆𝗼𝘂 𝗲𝗻𝗿𝗼𝗹𝗹.
Yamaha Junior Course (4 - 5.5 years old) – Trial Session 1
Date: 28 Jul 2022 (Thursday)
Time: 6.45pm
Book for your FREE Trial Lesson now! Contact us at 6740-9301 for more details.
Limited seats are available. We hope to see you there!
Find out more about our Yamaha Junior Course @ https://yamaha.io/2Pno7cY
FREE Trial Lesson at Ang Mo Kio (Djitsun Mall) Branch [28 July 2022]