Letter of Commendation from Student's Parent – Bryan Pak
Letter of Commendation from Student's Parent – Bryan Pak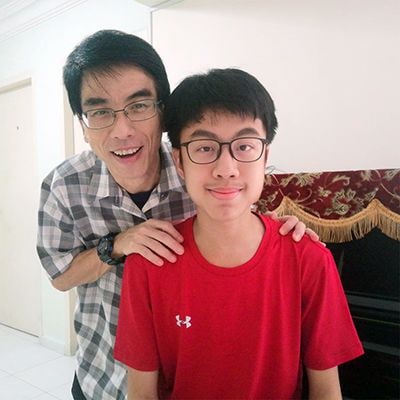 Bryan Pak
We received a Letter of Commendation from our parent complimenting our teacher, Junie Yeo. Here is what it says.
"It has already been nine years since Bryan was selected to join the coveted Junior Special Advanced Course (JSAC). By today, he is already in his 4th year of his secondary education. Prior to his formal music education, he had spent 2 years in Junior Music Course (JMC), Yamaha Music School at Clementi. In total, he had spent 11 years in Yamaha Music School, a long music journey that I would have thought to be unattainable by any measure.
All this while, I have been very concerned whether he would complete the whole course transition from JMC to JSAC to SSAC. I was even more concerned when he was admitted to one of the top independent secondary schools after completing his PSLE. While he showed some flair and liking for music, my concern has always been that the amount of school work and CCA may even cause him to avoid music altogether. In addition, the time spent on music composition, Singapore Junior Original Composition (SJOC), Electone Festival (EF) practices and other public performances may pile up a lot of stress on him. Yes, I saw him spending much time in music composition, but I noticed that he never hated it nor vowed that he would never take up music again. That was a good thing. You have certainly made a difference in these aspects.
Apart from all these activities, he has done well in all Yamaha piano examinations too. In addition, he went ahead to complete his music theory and practical examinations under ABRSM. With his music foundation well-built on music composition and ensemble playing during the JSAC and SSAC course, the ABRSM examinations seemed to be a breeze for him. So far, he has cleared all his examinations, both theory and practical, with distinctions. Certainly, I am proud to mention that he had cleared his ABRSM music piano grade 8 with a high distinction just two weeks ago.
Now that he will be graduating from the SSAC by the end of this month, I hereby pen this letter to thank you for your guidance in all these 9 years. He would not have attained all these achievements without your patience, dedication and guidance.
Last, but not the least, I would like to thank Yamaha Music School for organising the JSAC and SSAC course to develop potential students who have special flair for music. It is really a special course."
Letter of Commendation from Student's Parent – Bryan Pak