Testimonial from Student – Seow Kai En Luke
Testimonial from Student – Seow Kai En Luke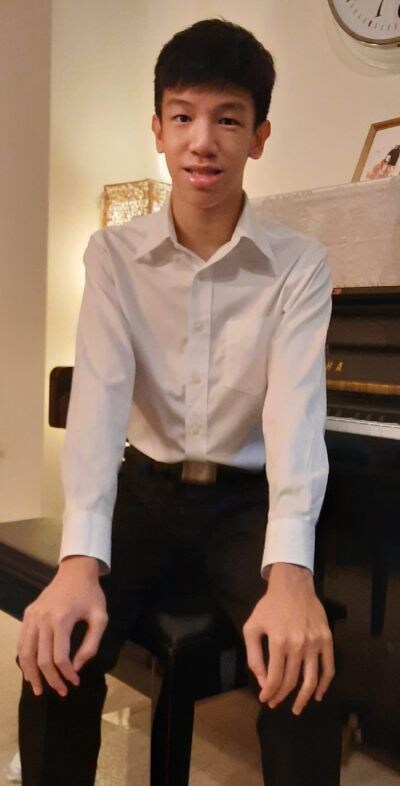 Seow Kai En Luke
School: YMS Hougang
Course: Yamaha Higher Piano Course
Teacher : Ms Judy Yap
I have studied at the Yamaha Music School for 11 years. The Yamaha Junior Course for children have helped me immensely in my journey of learning music, by laying a good foundation through the emphasis on listening and singing. This has helped improve my overall musicality and appreciation towards music.
Yamaha's constant drills for listening and singing have helped me acquire perfect pitch. I am thus able to recognise any note played on the keyboard effortlessly. This ability to "play-by-ear" enables me to easily replicate songs that I hear, without referring to the music scores. Yamaha's training on accurate pitching and development of one's listening skills has also helped me ace my ABRSM music theory exams. My ears have become more sensitive and I am able to perceive the written scores in my head and harmonise them.
The music program gave me the opportunity to create my own compositions that have garnered favourable comments from family and friends. After my participation in the Yamaha Junior Original Concert, I went on to win several awards in various songwriting and music composition competitions in 2020 and 2021.
Music is much more enjoyable when we can appreciate the creative aspects of it. Under the tutelage of my Yamaha teachers, I have cultivated a strong musicality and appreciation towards music.
I am grateful to my dedicated Yamaha teachers (especially to Ms Judy Yap and Ms Amy Sim) for their tutelage that has nurtured me into a well-rounded musician. I aim to gain mastery in my current Yamaha Grade 5 training; with the aspiration to become a more accomplished musician in the future.
Testimonial from Student – Seow Kai En Luke