Testimonial from student's parents – Ayden Ng
Testimonial from student's parents – Ayden Ng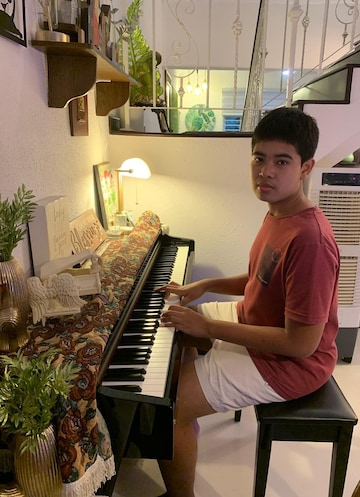 Ayden Ng
Yamaha Music provides a safe, fun and conducive environment for children to learn music. The children are given a strong foundation in the fundamentals of music education, and in addition, the platform also allows the children to fully develop their musicality and creativity. The regular conduct of "mini performances" among the students also boost their confidence and are a source of motivation propelling the students to want to do better. The opportunity to "perform" before an audience does not come frequently for many music students, and by holding such recitals, beyond just routine music education, Yamaha is teaching students about persistence, pride and self-esteem.
Ayden has been with Yamaha since 2012 (when he was 5), and we are pleased to see his trajectory of growth in music in the past 8 years. The classes at Yamaha do not just teach students to learn "exam pieces" just to clear the different levels of exam. The programme has enabled each child to grow as individuals and enables them to appreciate and enjoy music more in this learning journey. Ayden, for example, has been able to compose and improvise his own little pieces, and not just play from rote-memory. Kudos also to the caring and dedicated teachers at Yamaha who have worked tirelessly with their students to guide and nurture their little charges. Teachers Wen Dee and Rika, for example, have been especially dedicated and patient with Ayden all the time he is at Yamaha.
We would highly recommend Yamaha Music School to all students and parents considering a high-quality music education.
Testimonial from student's parents – Ayden Ng