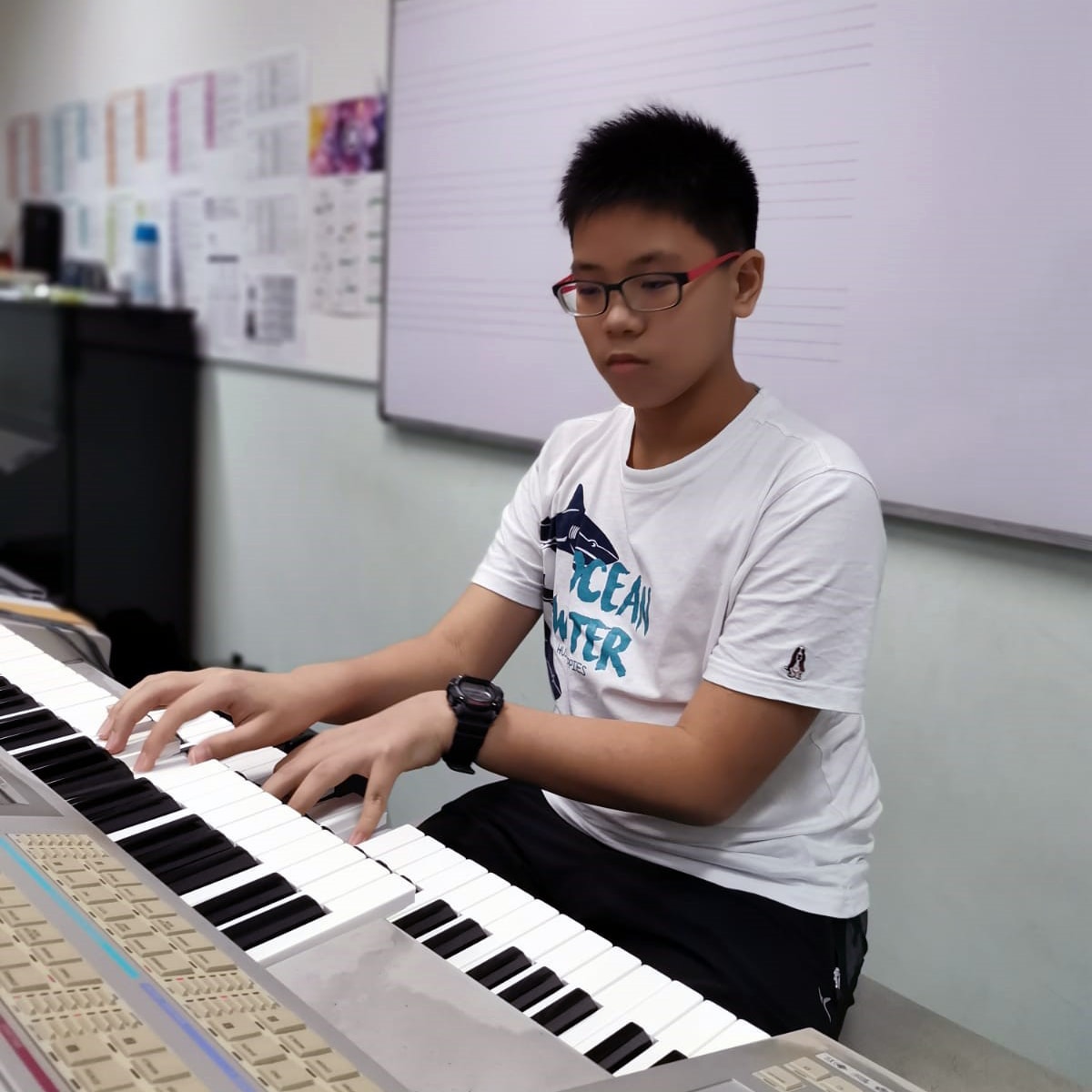 Ethan Quek
Hello everyone, I am Ethan Quek. My father started me on music lessons at Yamaha when I was 3.5 years old. It was fun initially, but I lost interest gradually. Fortunately, I was introduced to playing soundtracks from games and songs that I liked on the Electone – this reignited my interest and motivated me to continue Electone lessons till today at the Yamaha school at Sembawang Shopping Centre.
My parents think that the YAMAHA Music Education System is systematic and very good. My father experienced the Yamaha system first-hand, and holds a Yamaha Electone Grade 6 certificate. My family views the Electone as a great instrument as it has a gargantuan variety of sounds and provides the opportunity to perform an array of music genres. My father's love for the Electone is still evident today, as he often plays on our ELS-01C Electone to relieve stress and also for fun.
My parents have seen a significant growth in my music learning, and they are pleased that I have developed the ability to play songs I like just through listening to them.