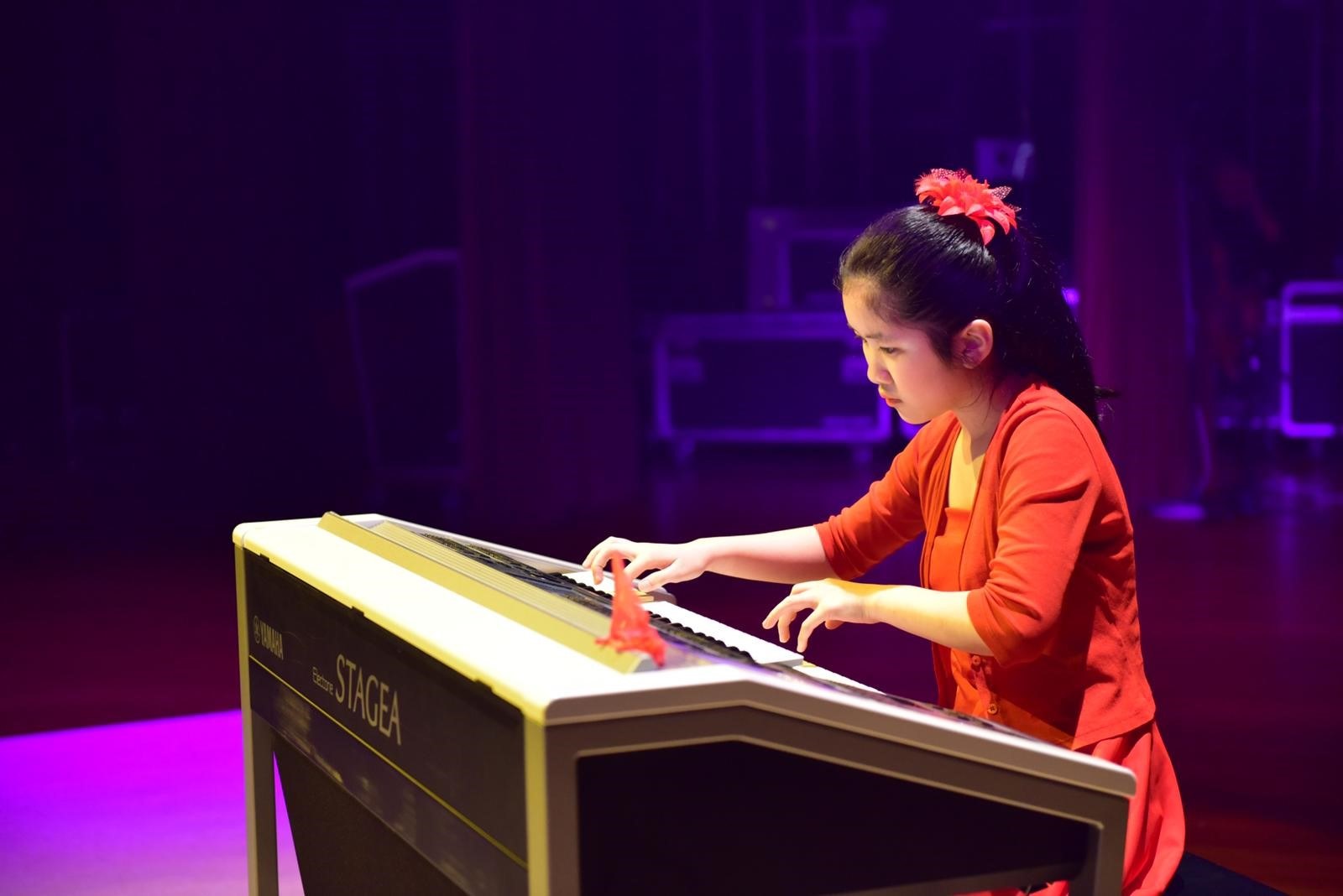 Xiao Wen
Meet 16 year old Xiao Wen, and listen in to our conversation.
Yamaha : Xiao Wen, how did your learning journey on the Electone start?
Xiao Wen: I chose to learn Electone because I really enjoyed music since a young age, and was intrigued by the huge variety of sounds available on the Electone.
Yamaha :Since the initial stage, what has your progression been like?
Xiao Wen:As I studied more of the Electone, I realised I could play an entire ensemble or orchestra work by myself, just by making full use of the wonderful Electone. This kept me fascinated and motivated me to keep learning the instrument, experimenting with different sounds in my arrangements and music. From the age of seven till now, my love for the Electone has grown significantly, and I cannot wait to see what new doors it opens for me in my musical journey!
We also asked Mr. and Mrs Xiao for their feedback on the Yamaha Education System. They have this to say:
We feel that YAMAHA's Music Education System allows children to learn music in a fun environment, developing them holistically in expressing themselves through music. Learning Electone not only allows children to master the basics of music, but also familiarises them with the different timbre, performance techniques and uses of different instruments. They learn to perform different styles of music, and hone their ability to improvise, accompany and arrange music, giving them an all-rounded music education.
Compared to traditional instruments, playing the Electone includes an element of fun for children, letting them be creative and imaginative in their learning of music, which is essential in cultivating their love for music. We are not musically trained, but seeing Xiao Wen who had been in YAMAHA Music School since she was four years old, we are proud to have seen her attain commendable results throughout her years of musical study.
We feel that a lot of it is not only attributed to her own efforts and also her teachers' kind guidance. YAMAHA Music School's education and the Electone have been vital parts of her growth, and we are very thankful for this platform for her to learn music in a fun way.