Yamaha Tampines Mall Branch Nov-Dec 2020 Holiday Programmes
Yamaha Tampines Mall Branch Nov-Dec 2020 Holiday Programmes
Yamaha Tampines Mall Branch is conducting 2 different holiday programmes this November and December from 25 Nov to 17 Dec.
Choose to learn our unique Electone, featuring a wide array of instrumentation, in a fun and relaxing manner or choose to learn the keyboard in our Stress-Free "𝗟𝗲𝗮𝗿𝗻 𝗮𝘁 𝗬𝗼𝘂𝗿 𝗢𝘄𝗻 𝗣𝗮𝗰𝗲" programme!
Registration fee is waived during this limited time. For more information, please contact us at 67409877.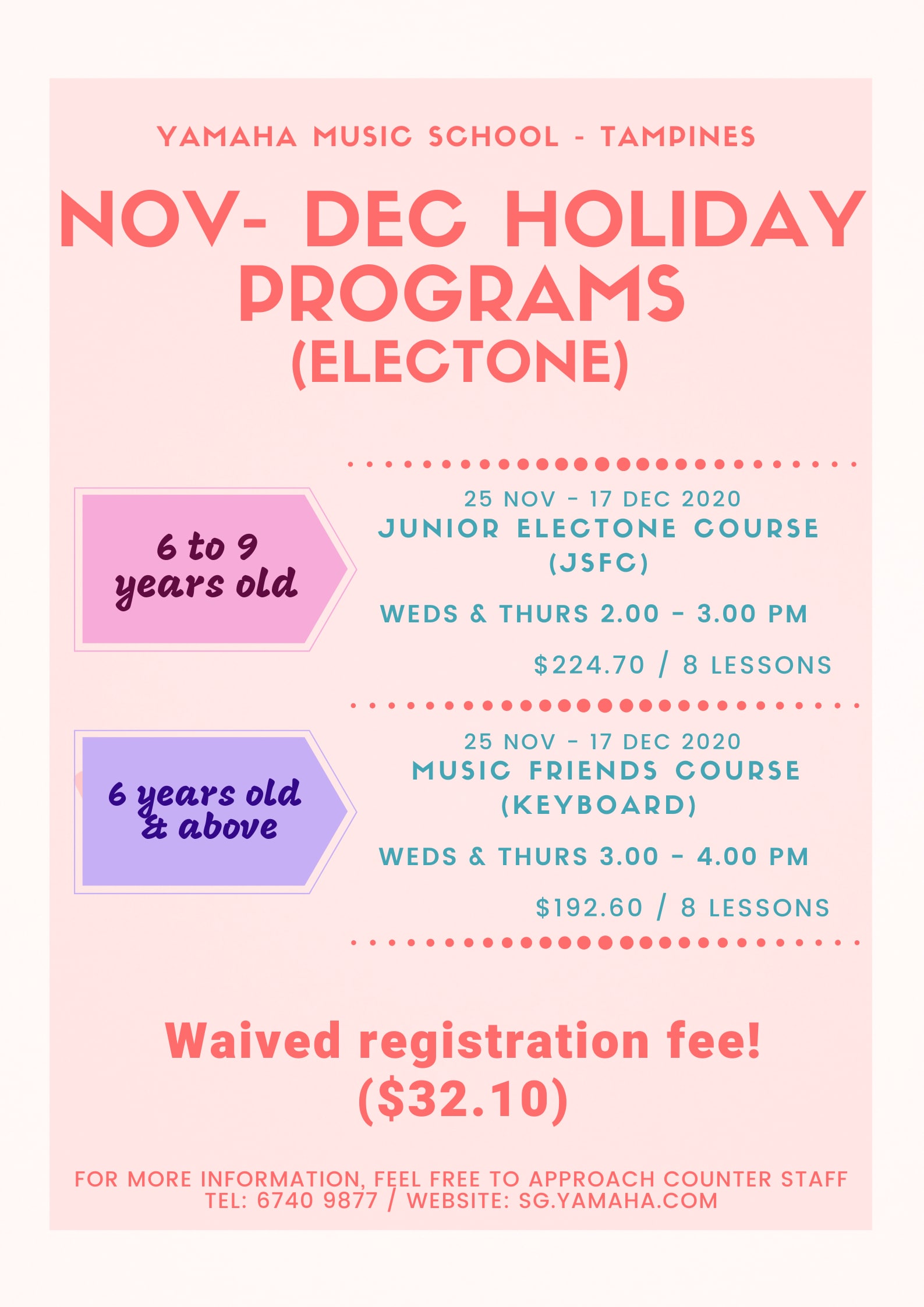 Yamaha Tampines Mall Branch Nov-Dec 2020 Holiday Programmes